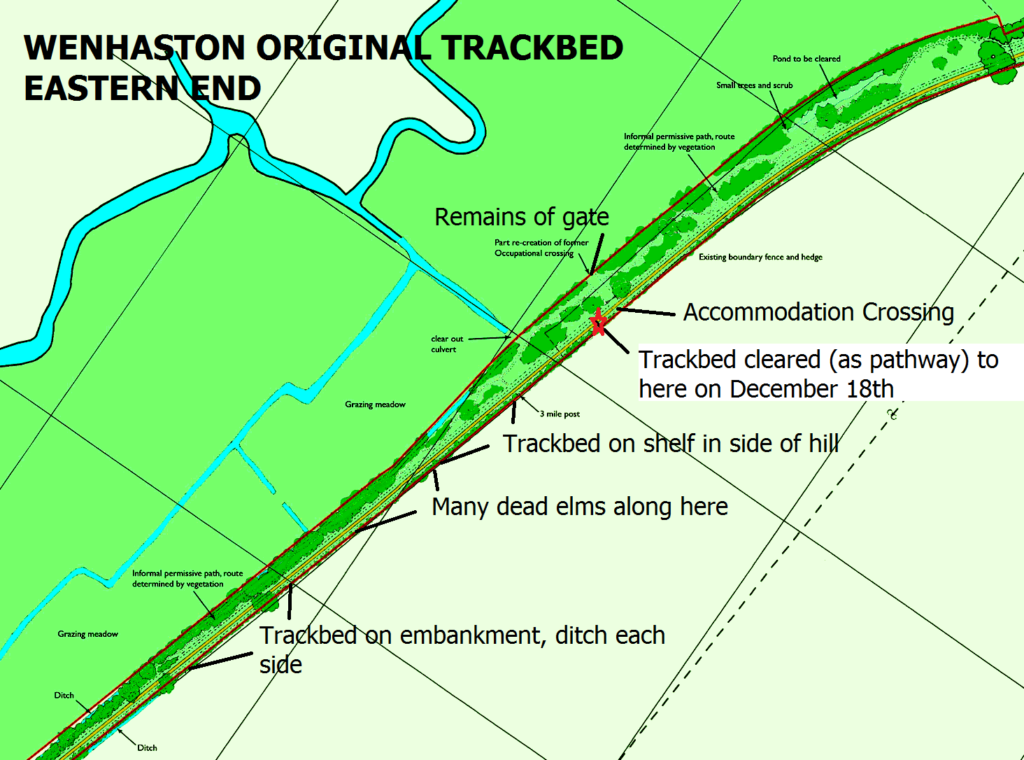 On a very well-attended Wenhaston workday on Wednesday 18th December we forced our way – with great difficulty – through incredible tangles of dead elm, ivy and brambles, to reach a point three fifths of the way along the wooded trackbed section – we have now cleared 12 of the 20 chains which were originally inaccessible. Elm wood is very hard indeed, and quickly blunts saw blades (quite apart from wearing out the volunteers!).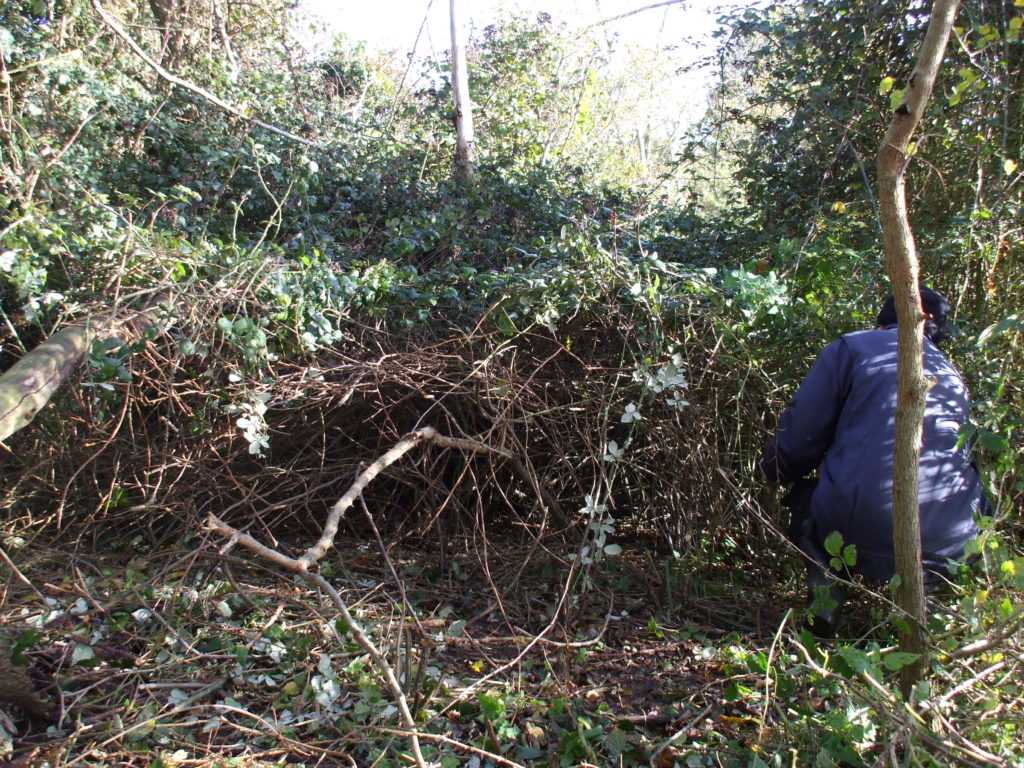 We need to create a comfortable path from Blyford Lane, so that we can carry tools more easily – and bring out the dry elm logs. We are looking for a couple of heavy-duty wheelbarrows to help this work – these must have solid wheels, not pneumatic, because of the ubiquitous blackthorn and brambles – donations of these would be welcome, and much appreciated by the volunteers. Also, if anyone has a picnic table or a bench which might be available, we would like to be able to sit down for our teas and sandwiches!
Here there are quite a few SR fence posts still in situ, with a few of the horizontal rails – certainly enough to reproduce accurately when we rebuild our southern boundary. Just beyond where we have reached is an accommodation crossing, which still retains parts of its posts, gate, and fittings: this will also be repaired and reproduced as a feature.
The woodland to the north (which was probably in situ before the railway was built) widens out here: the St Jude's storm has blown down a lot of (mainly dead) trees in this section. As the railway trackbed is on the southern border of the wood, and we therefore have no need to clear this area, we will have to consider how much post-storm clearing up is consonant with good management of the land, and the provision of the widest possible range of habitats. It is already clear that the more open woodland we are creating will provide opportunities for more variety of woodland glade plants. We are particularly pleased that the trackbed itself still tends to be occupied mainly by moribund elm saplings and larger fallen trees, ivy, and underbrush, while the large specimen trees are found in areas – on the boundary to the south, and in the wood to the north – where they do not need to be disturbed.
A Pre-Christmas Trackbed Bash