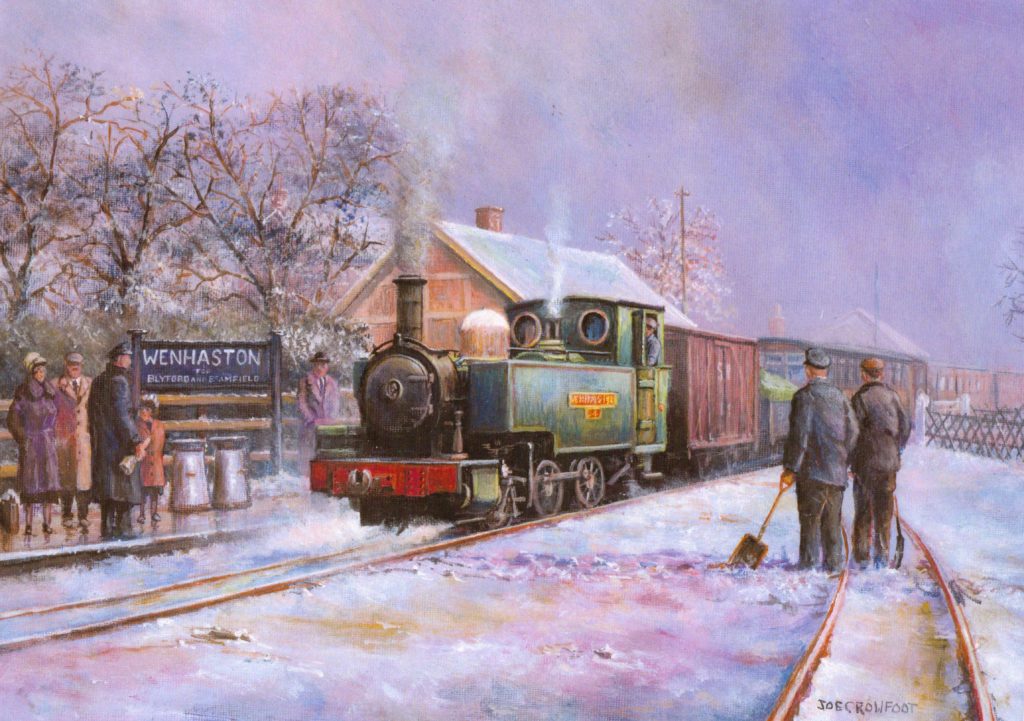 The Trust would like to wish all our members and supporters a very Happy Christmas.
This is a scene of Wenhaston Station in winter (featuring SR locomotive "Wenhaston" hauling a Southwold-bound train) by Joe Crowfoot – let's hope that we will be able to re-create it sometime in the next few years.
The Trust has had a good year – except of course with regard to resolving planning issues – and we hope that all of you will be able to find the time, amongst the seasonal revels, to raise a glass to the future successful restoration of the Southwold Railway, and to the fulfilment of all our long-held dreams.
Christmas Greetings from the Southwold Railway Trust