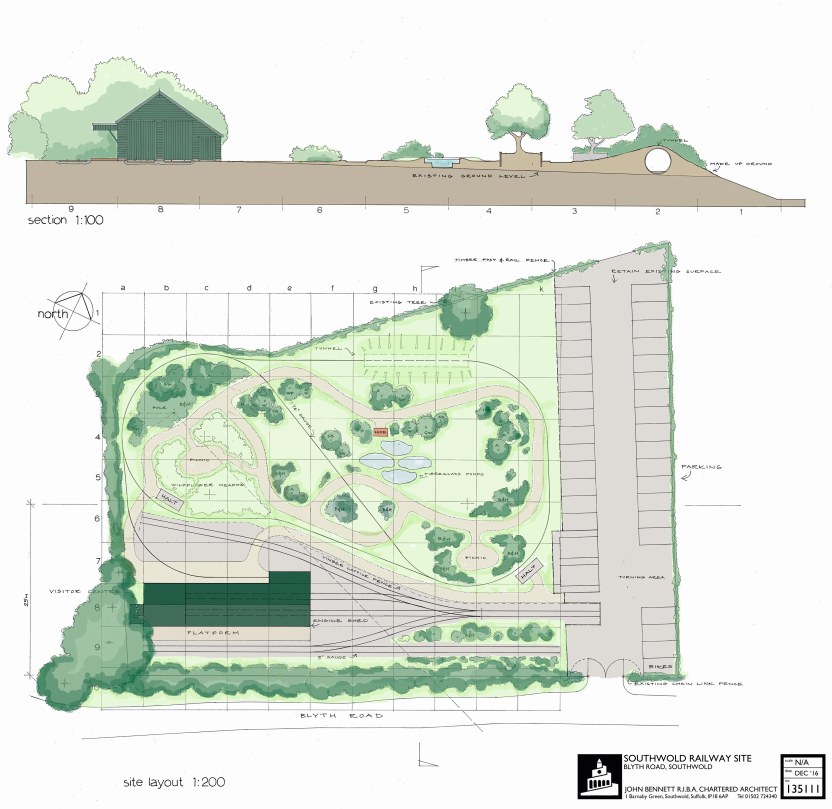 The Project
Planning consent was granted in 2016 for a Visitor Centre, Railway and Nature Reserve on the old Gas Works site in Blyth Road, Southwold IP18 6AZ. The plan shows the Southwold Railway Steamworks project which will include a Visitor Centre building with cafe, shop, toilets, museum and engine shed, plus 11 chains of three foot gauge track, including a run parallel and close to the site of the original track as it approached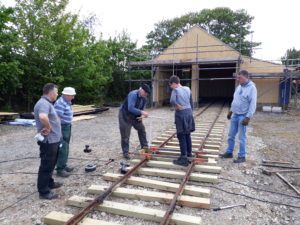 Southwold Station. The project includes a 7¼ inch gauge miniature railway running around the site plus parking for blue badge holders. We would like to encourage visitors to Steamworks to walk either along Blyth Road or across the Common. The Halesworth to Southwold X88 bus service stops Mon to Sat at the end of Blyth Road on Station Road. There are various signposted car parks in Southwold. Eventually visitors will find over a quarter mile of track, in two gauges, which will be set in a landscaped Nature Reserve containing ponds, wild flower meadow and woodland.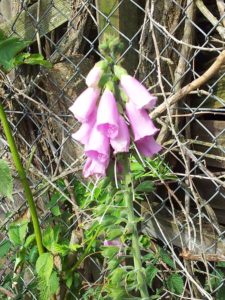 On the 30th March 2017 the Trust completed the purchase of the site in Blyth Road. By August, the first part (about a third) of the building was broadly complete, with Peckett "Scaldwell" inside. Van 40, Wagon 41, and Motor Rail "Mells" are also there, and some three-foot-gauge track laid. Three donated Royal Naval underframes are lined up, awaiting restoration. A portable building provides the shop and office, temporarily, and a small temporary cafe ran in August. The (7.25″) Blyth Valley Light Railway is being built, and currently runs about half way around the eventual circuit: rides were provided in August. Roger G's Midland Railway van provides tool storage, and an interesting contrast with our own Van 40, of very similar construction.
The shop will be open through the autumn and winter on all Saturdays (10 till 4), the BVLR is closed so it can be extended. During winter 2017/8, it is planned to complete the BVLR oval, continue with planting, and set up the new workshop: further trackaying in three-foot will depend on obtaining rails and pointwork.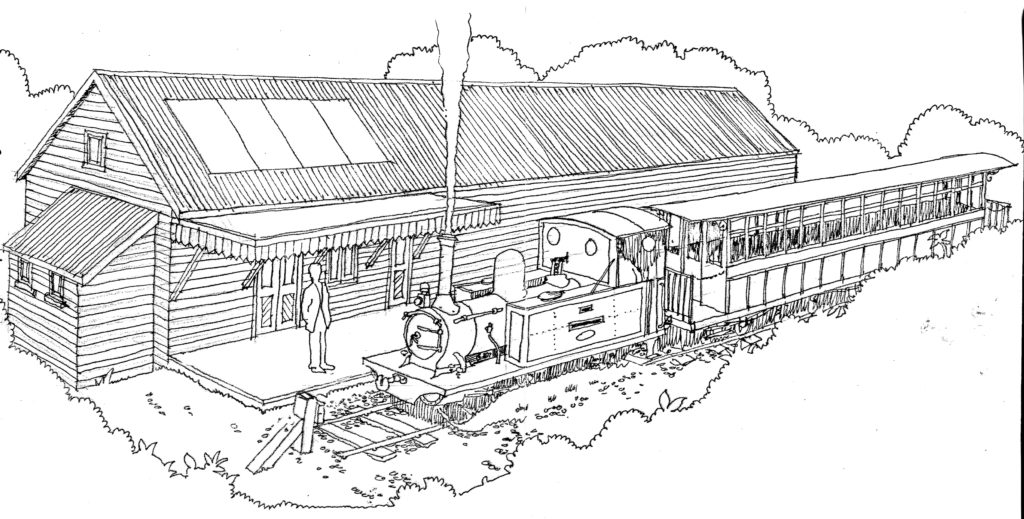 Our purchase of the site and erection of buildings to house Scaldwell and the workshop means funds for developing the project are currently very low and our drive to get more money in goes on.  The Trust is continuing to issue Bonds (A Bond, in this context, does not represent stock, generate interest or become repayable, but is a Subscriber receipt acknowledging the subscription to the Southwold Railway) witha value of £50 per Bond as a means of sponsoring this Project. If you would be interested in the Bond scheme please either register that interest through mail@southwoldrailway.co.uk or you can download the Bond Application form here. You also can help us make this project a reality by donating through Paypal:

You can read more about this Project on our Blog. Below are some recent items about this project