..You need holes in the sleepers, holes in the rails and in the point components! More of this later, but this story starts earlier this year …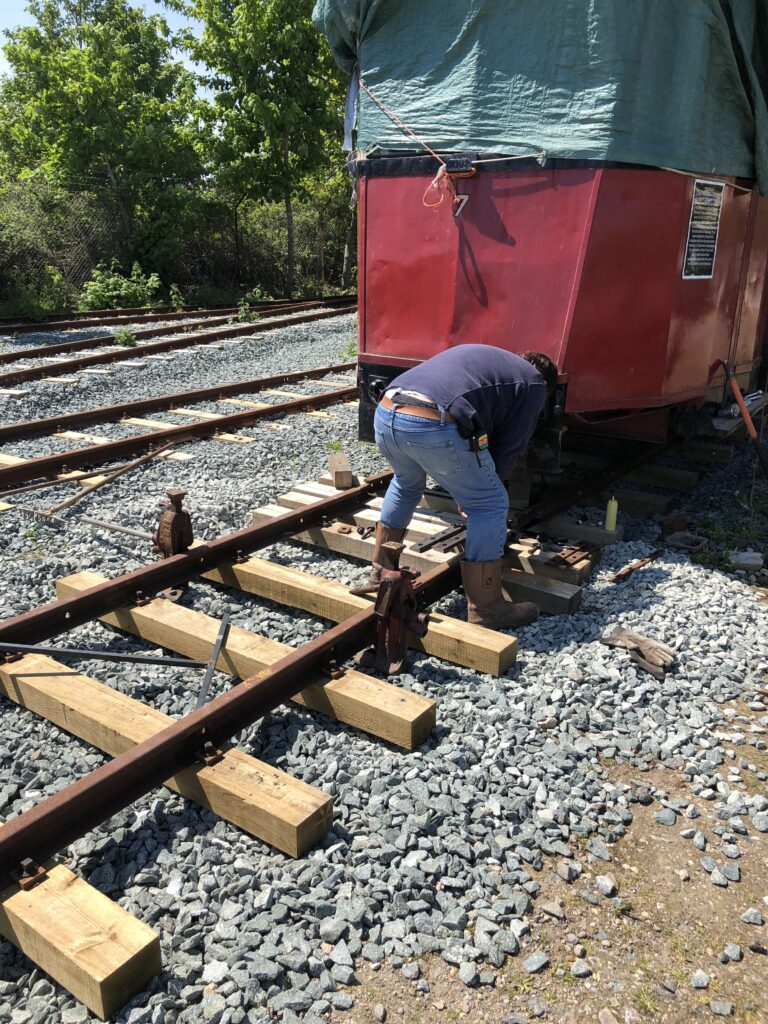 A group of the Wednesday volunteers have, over recent months, been working on the three foot track at Steamworks. Initially we continued on where the contractors had left off, straightening the spare 50lb rail we found around the site working back from the northern most point towards the engine shed. Those who have visited this summer will have seen the larger rails progress such that they almost reach the shed door now (these were originally laid in 30lb rail which is a similar size to the original Southwold Railway rail). Much has been learned regarding the use of the track jacks for bending rail and much sweat expended working the "small" jack crow undoing the sharper bends.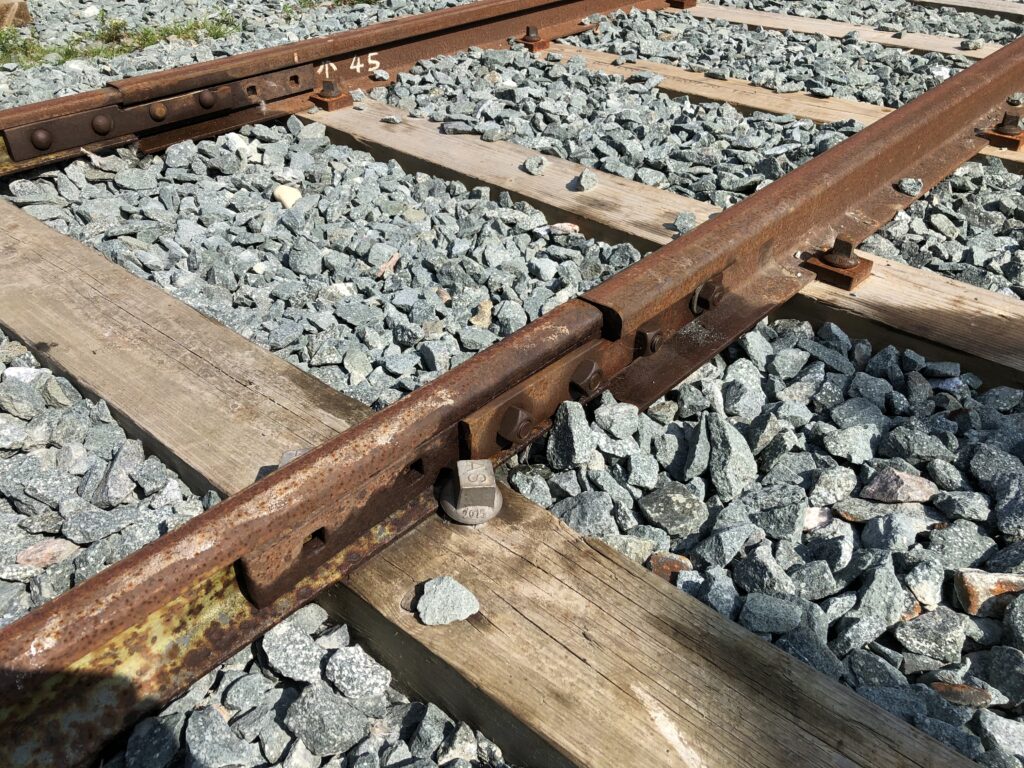 Fish plates have been cut and drilled to correctly align a joint between 50lb and 30lb rail, by the time the inside edges and tops of the two types of rail are level the rail webs are out of line and the original holes no longer line up. We have made a lot of use of the magnetic drill with it's Wheldon cutter to make new holes in both sizes of fish plate to achieve a secure joint.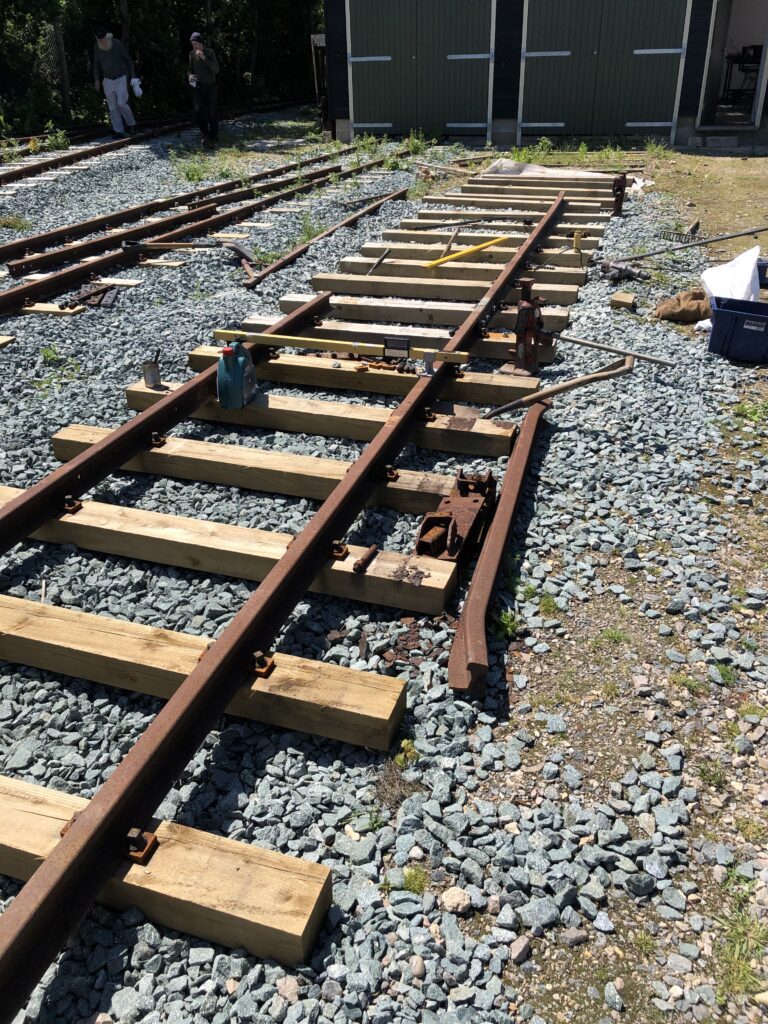 Having reached the door, we turned our attention to the points. Using one of the stretcher bars and connecting rods donated by the army via the auspices of Colonel Steve, we cut and drilled steel, then adjusted with "Gertie" our 2 foot long adjustable spanner until we had things working as we hoped. The point is sprung to lie along the "main" line from the platform to the head-shunt, manpower is required to swing things over to the shed road, all held across by standing on the pedal.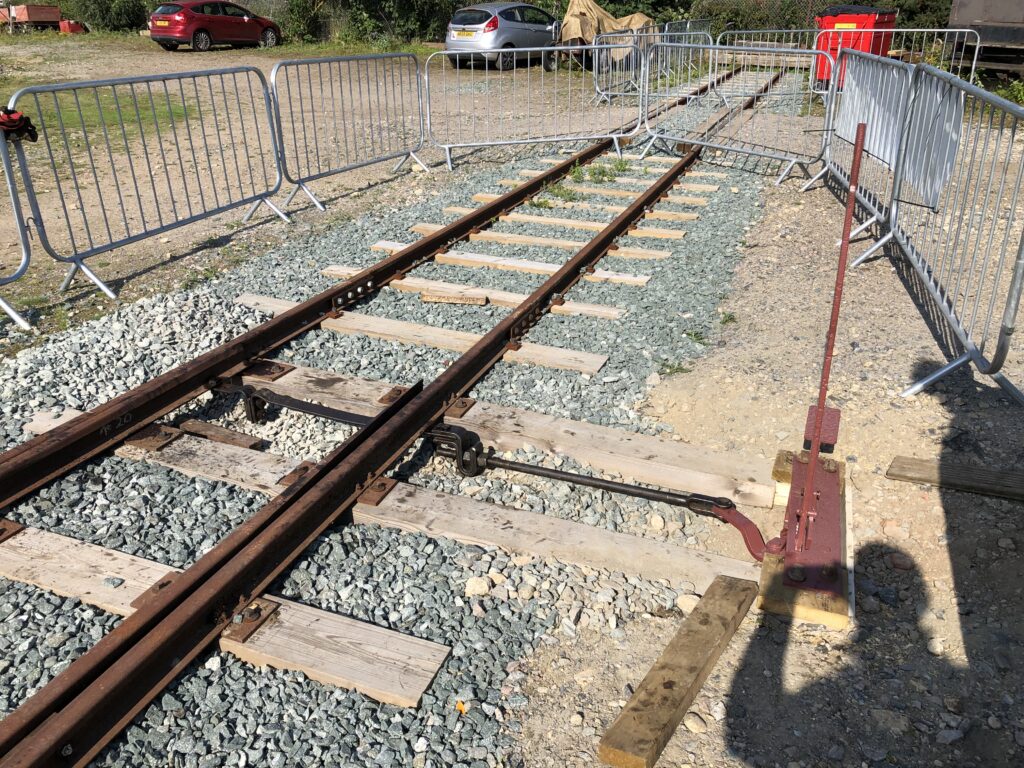 Turning our attention to the second point, outside the volunteers portakabin, a similar path was followed but this time we took an eye lug from the original stretcher bar and used that to join the stretcher bar and connecting rod (that last statement took a few seconds to write but the extraction of well-rusted nuts and bolts took about 3 volunteer days to complete and took lots of heat, penetrating oil and some more help from "Gertie"). At the time of writing the second point is almost ready for adjustment, we just need some slightly longer bolts where the stretcher bar connects to the switch blades.
Richard Stone