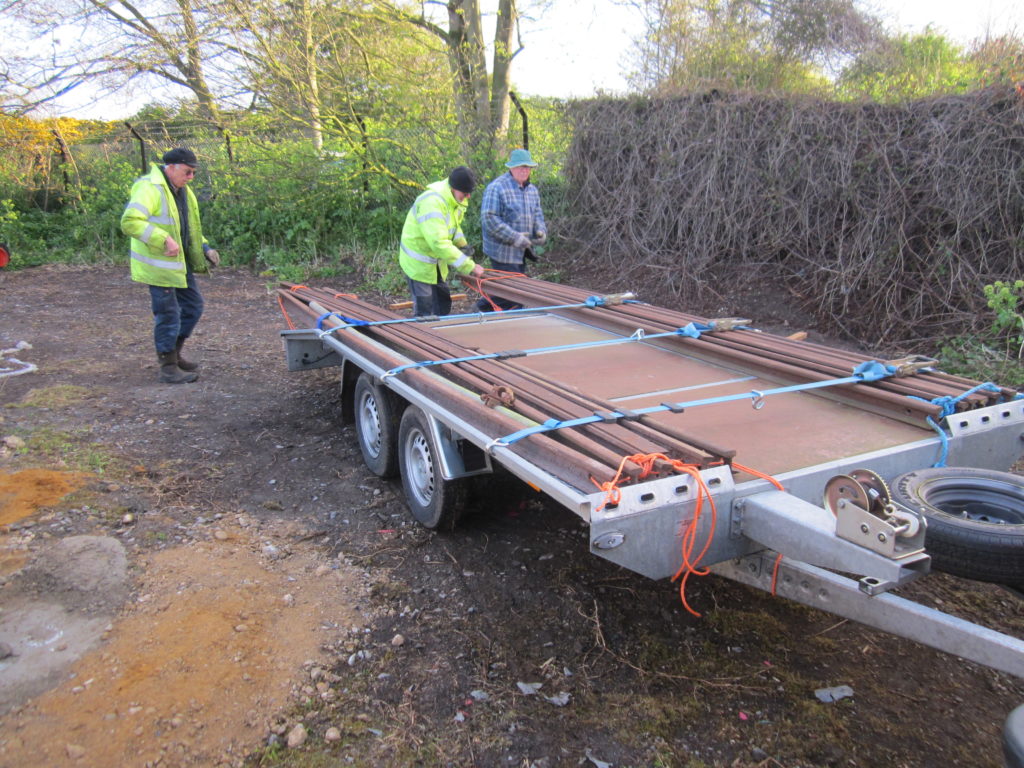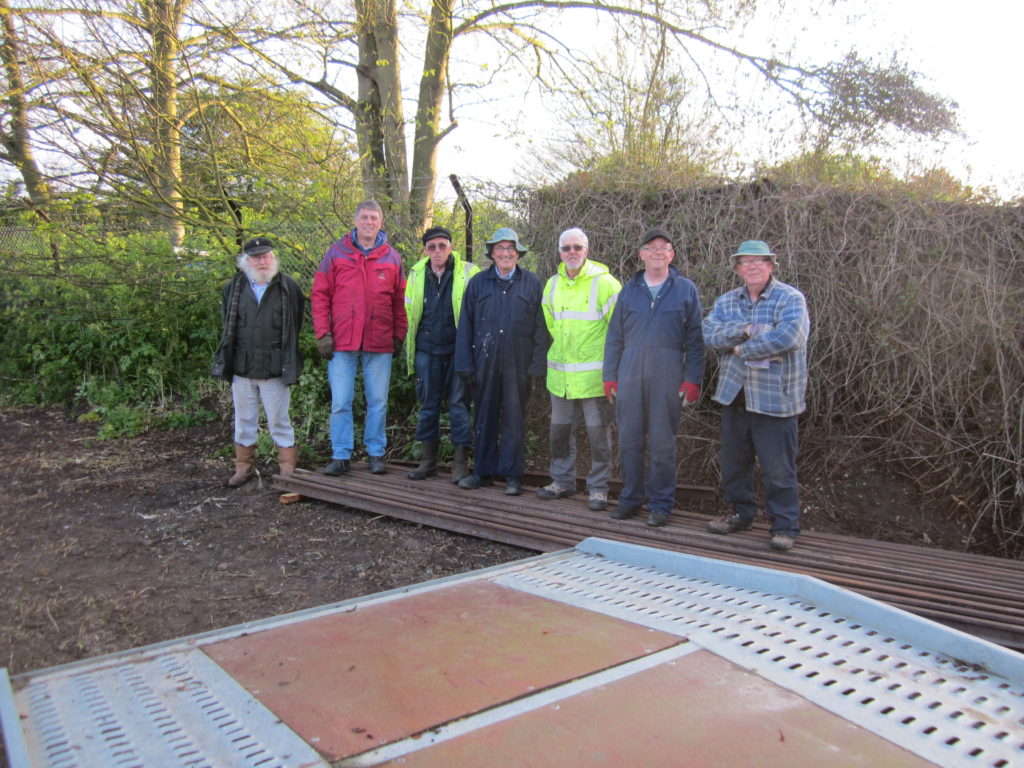 Things are happening so fast with the Trust that it's hard to keep up with it. On the Southwold Steam Works site at Blyth Road, further clearance and levelling have taken place, and the central core of the visitor centre is being built. All of our good-quality 35lb rails were delivered to site on Wednesday evening – we only have twelve-and-a-half of these (two from Bressingham, and the rest from Kent) – and they are a little lightweight (our ideal being 40lb plus)  – but it's still a milestone: these will be the first panels of truly permanent three-foot-gauge track to be laid on the Southwold Railway.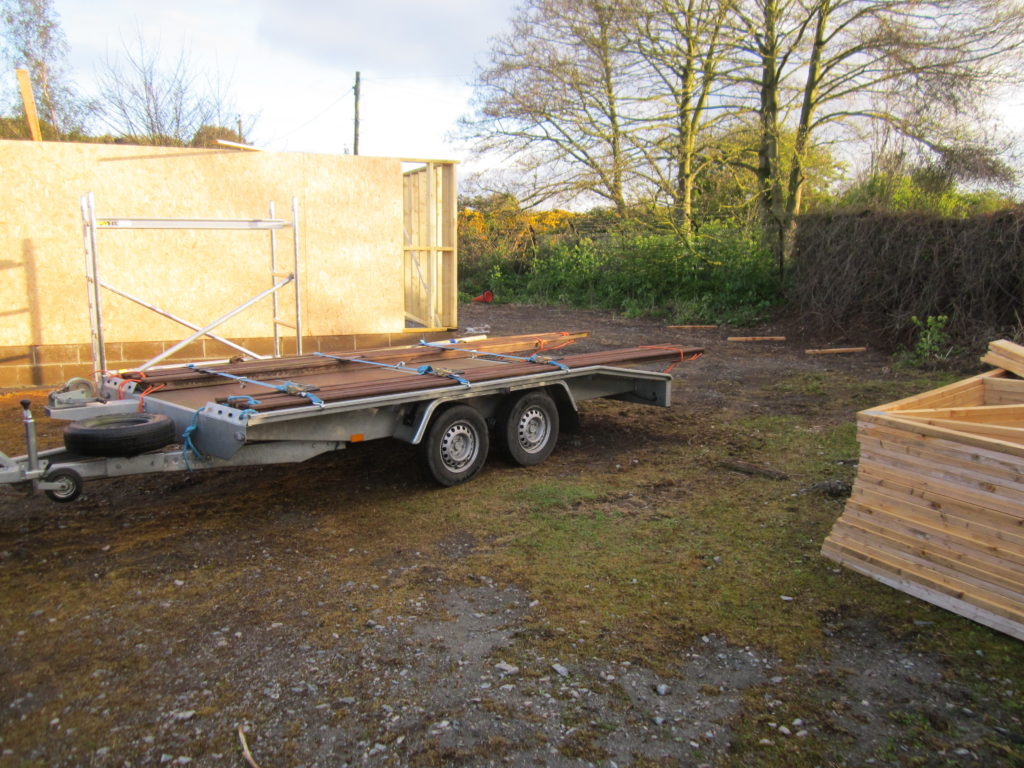 Last weekend, the Blyth Valley Light Railway (a consortium of Trust members who own a 7¼" railway) were invited to the Eastern Counties Vintage Tractor Show by Mr Desborough, one of the organisers. We had a good weekend there – minds boggling at some of the extremely bizarre early tractors – despite a cloudburst which fell on us on Saturday morning.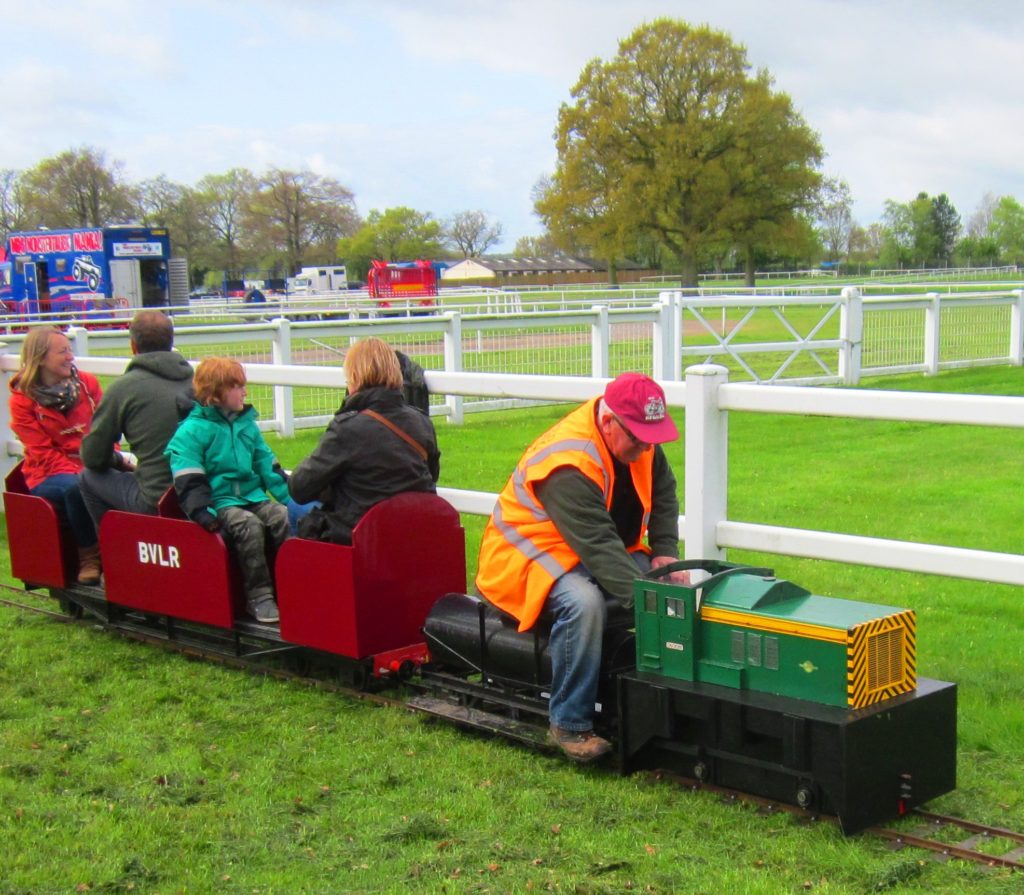 The track was on a slight gradient, and we discovered that a mixture of rust, oil, grease, and wet on the rail tops prevented the loco from doing anything useful: after much hand-cleaning of the rails, some sunshine, and a throttle adjustment, we were merrily carrying trains of adults and children up and down. They must have enjoyed it, as some families returned at least once.  (The sharp-eyed among you will notice that the pics show two different loco configurations:  wen were trying out various options to make operation easiest – it's the same chassis underneath)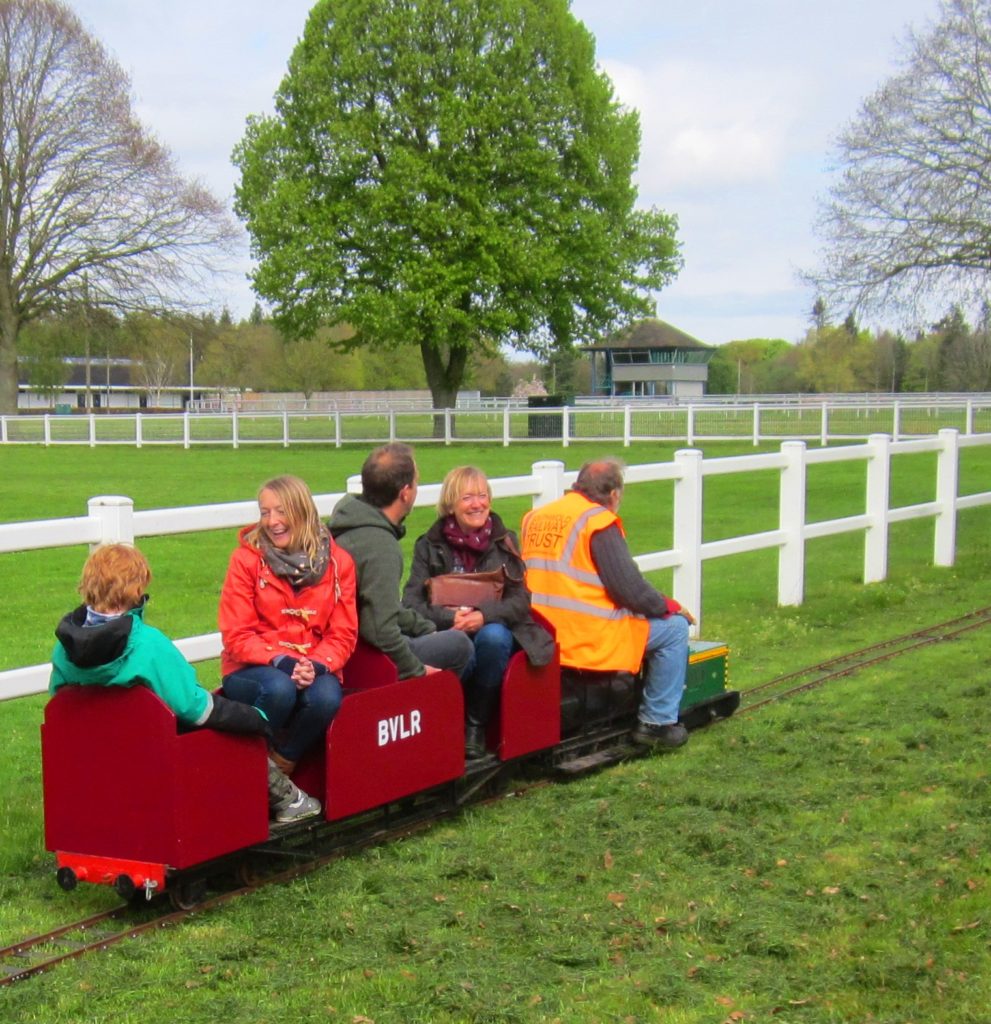 On the Heritage Train front, Van 40 awaits transport to Southwold, while Wagon 41's marathon of cutting, filing, and grinding on the steelwork is pretty much all done – the hinged side doors can be affixed soon, and then we'll have to haul the wagon out from its cramped "hole", so the finishing jobs can be done.
Peckett "Scaldwell" is planned to arrive in Southwold in early May, being craned into the new building for security. Our volunteers are anxious to see this important artefact, in Trust ownership thanks to Amberley Museum, onsite – so we can assess what needs doing for restoration to steam.
This Saturday, April 29, is the day of our Model Show at St Edmund's Hall, Southwold.   This will be open between 10 and 4, and will include many narrow gauge and light railway layouts: come and see us, enjoy the show, and hear about our ambitious plans for the railway restoration. The Hall is on Cumberland Road, close to the church, at IP18 6JP – parking may be limited near the hall, but there is free parking on the common. Or you could come by bus from Lowestoft, Beccles, or Halesworth (connecting to the East Suffolk Line), and avoid parking problems altogether!