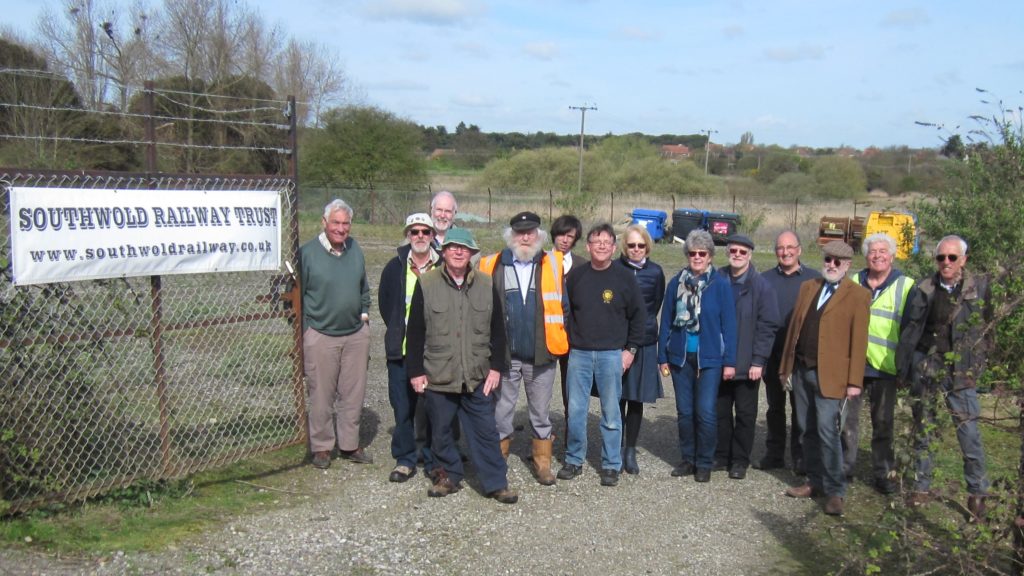 The Trust's Architect and Trustee John Bennett has provided a Portacabin on our new land at Blyth Road, which can be used by volunteers as a staff mess, and as an onsite office. It was last used by Southwold's lifeboat station, and is still adorned with charts of the harbour – which are so nice we will probably keep them! Other decorations include "how to tie a bowline knot" (and even a railway will need those). Survey and bramble/buddleia clearance are in hand, although it is planned to retain almost all the trees and bushes – these will be added to later. Activities onsite are restricted until we can raise more funds, as pretty well all our available cash, plus the very generous sponsorship of our members and supporters, which has enabled the purchase, leaves little over for development.
Please help us to "lay the foundation stone" of this railway by sponsoring materials on this site. Urgently needed are sleepers (£25 to £35 each, as we now have to beef them up a bit from the SR size, to accommodate the weight of "Scaldwell"), rails and rail fixings (track screws, clips), rail ballast (granite), topsoil for the nature reserve, and of course materials for the all-important visitor centre and restoration shed. One of the hardest jobs will be to manufacture the three-way point (there's no room for two in line): even cannibalising two (possibly three) conventional points will not make this a lot easier – but buying it in will be extremely expensive. We also need two standard points – both LH – and can re-gauge from 2' or 2'6" (not standard gauge). These need to be 1 in 8, to accommodate our stock. 35lb per yard rail is the minimum weight – 40lb is ideal, or 50lb is fine. Please let us know if you know of any good S/H rail or pointwork.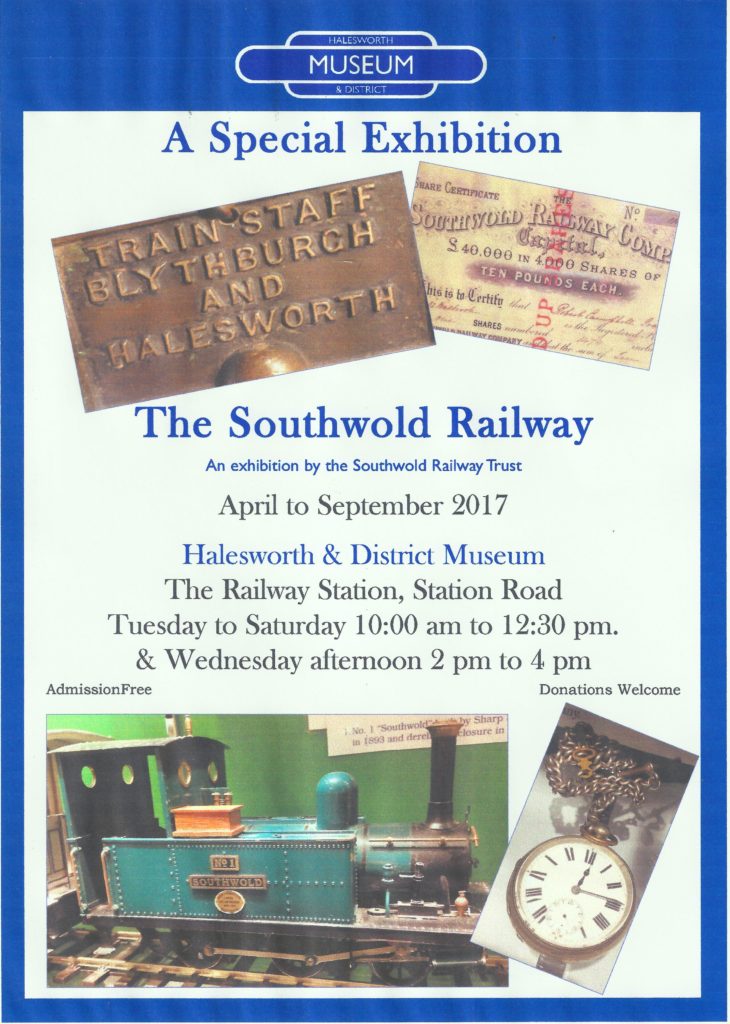 Meanwhile, the (very supportive) Halesworth Museum  – which is at the Halesworth main line station and thus only a few yards from the site of our narrow gauge station – has provided a Southwold Railway display for this season. Artefacts from this long-closed railway are very rare, but between Halesworth Museum, Southwold Museum and the Trust, we have been able to gather an interesting selection of historic reminders of the railway. These include the leather bag which held the last day's takings at Wenhaston Station, the Guard's watch, one of the tokens which governed train movement on the single line, a section of original track and fixings, and a 1:20 model of Sharp Stewart "Blyth" (which we will be building in 1:1 scale!). Try to get to see it this summer, as after that there is no guarantee that it will be visible in one place – and once you have done that, why not walk some of the trackbed on the Millennium Green or between Blythburgh and Southwold, or visit our shop in Southwold? (check opening by phoning first)
The rolling stock group continues its work, with S.O.L.D. of Lowestoft now having completed their part of Van 40 (some cosmetic metalwork, and the lettering, remain to be done), and the body of Open Wagon 41 is in progress, with the ends done, and the sides in hand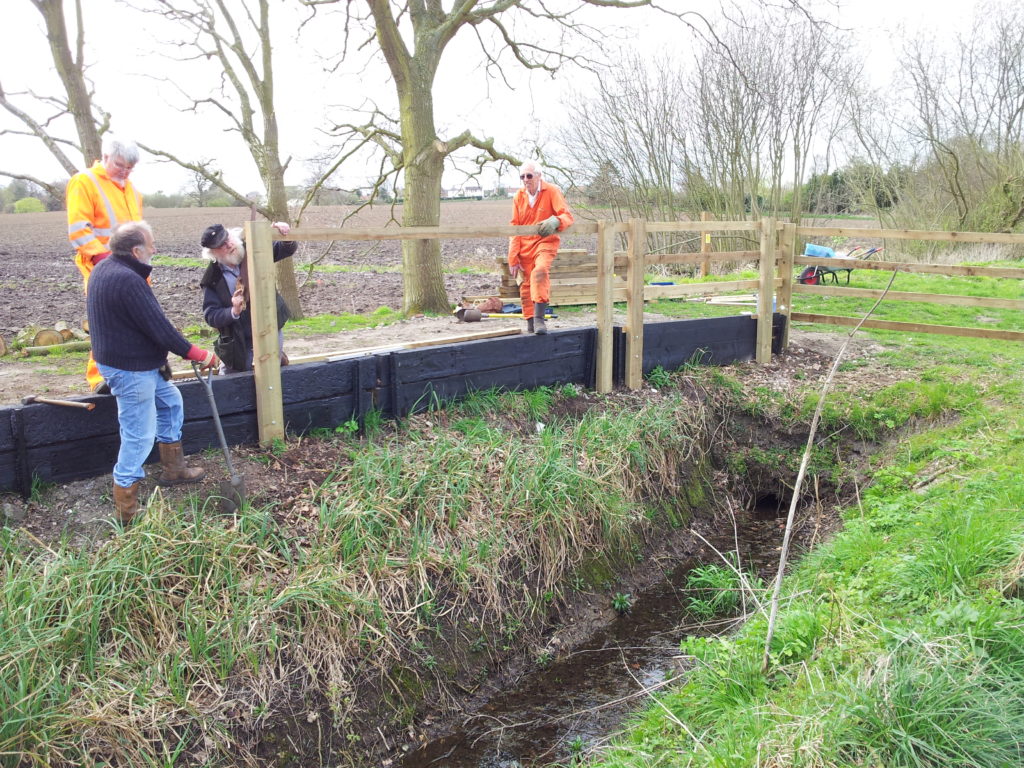 Despite the draw of the new land in Southwold, we do not propose to neglect our land at Wenhaston Station: teams continue to improve and maintain the land there. More SR-style fencing has been added to the trackbed for safety reasons, and improvements to the access roadway are ongoing.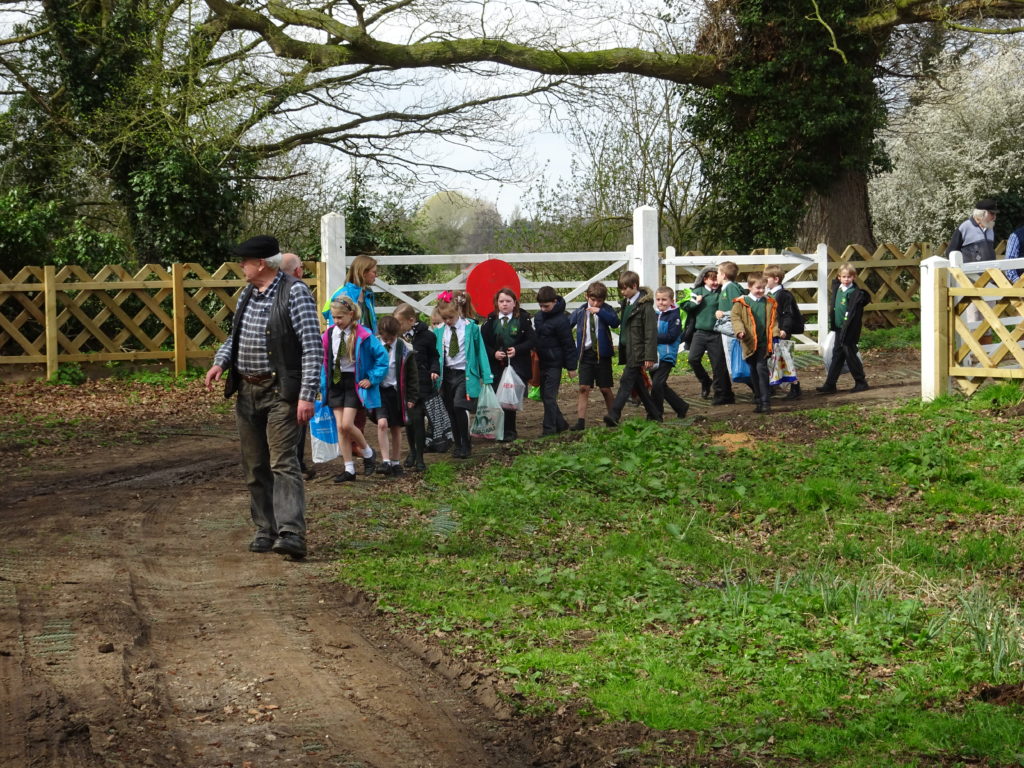 At the end of March, 25 pupils from Holton Primary School visited us to plant trees at the station. With help from SRT volunteers, they worked hard, and planted 72 saplings: 50 willows for the wetter areas, and 10 each white and black poplar, plus a hornbeam and a holly. All the saplings except the hornbeam were provided by the Chairman. The trees will fill some of the gaps left by ditching work, and also complete a visual barrier between our station and our closest neighbours. It has been very dry since the planting – so we may soon have to water if we have no rain. We hope that the parents were not too unhappy at the state of some of the children, who managed to find the muddiest spots with incredible accuracy.
Steam Works, Halesworth Museum, Heritage Train, and some Trees