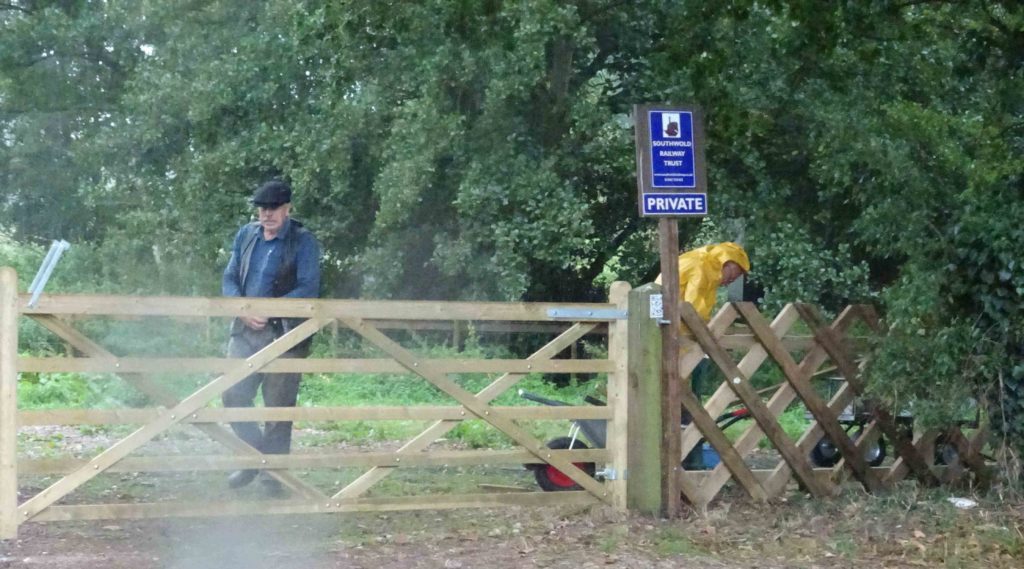 We are used to dry and warm weather here – it's one of Suffolk's advantages (to balance out its lack of mountains). The sun continues to smile on our workteams, mostly – perhaps someone does like us after all. Decorative SR (well, Midland, really)-style fencing and station gates are going up at Wenhaston Station, meaning a great deal of fighting with tree roots and flint. The patriarch (or maybe matriarch) oak at the entrance has become a bit of a mascot (it can be seen, smaller and much younger, in photos of the station when the SR was running) – so we are inserting fenceposts carefully between the roots, so we don't damage the tree. The Van 13 body onsite has a new workbench and lots of shelving, made from donated timber by John B, our resident timber genius (so we'll have to keep it tidy now).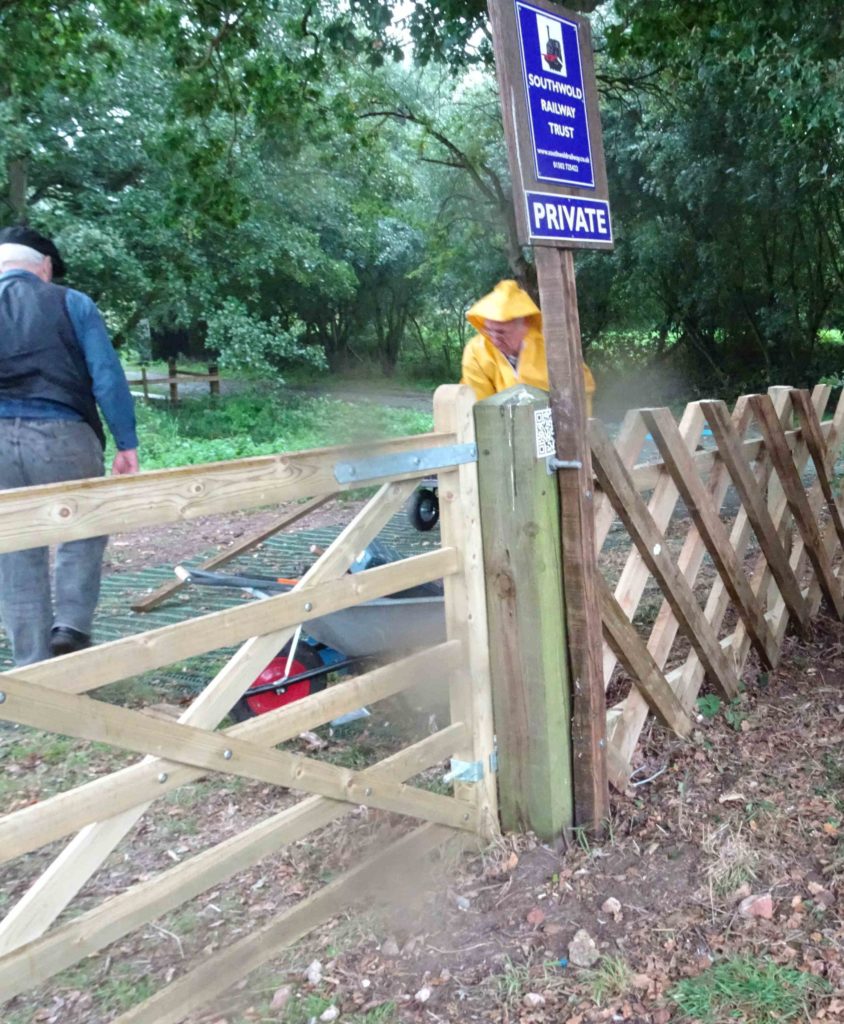 Our friends at SOLD have painted the newly-canvassed roof of Van 40 (six times!), and the design for the complex metalwork of the sliding doors is with our usual contractor, Peggs of Aldeburgh. Wagon 41 is having its floor edge metalwork built – most is already welded on – and the floor timbers themselves, 2" thick, are ready to be fitted. One of the brake handles was excessively worn, and fouling the axlebox, but a weld and a few large washers have solved that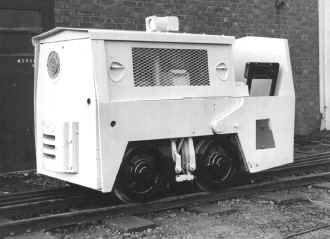 Peter Nicholson's Motor Rail loco "Mells" has had two undercoats, and awaits rubbing down and painting with the first topcoat of GER blue. It was started up and run on Sept. 28 as a check, and the mechanics and electrics seem in fine fettle. Robin V has worked hard to remove many layers of paint, rust, and primer from one of the four bonnet handles – and found that, under it all, the handles were chromed, and can still be polished! (His reward, sadly for him, as that he will now have to do the other three) The name and works plates should be with us soon.
Out of public view, SRT is working hard towards the start of the Blyth Road Project in Southwold. Changes to the plans continue to have to be made to satisfy the planners' conditions, but donations, as well as expressions of interest in the revived Southwold Railway Company Limited, are still arriving.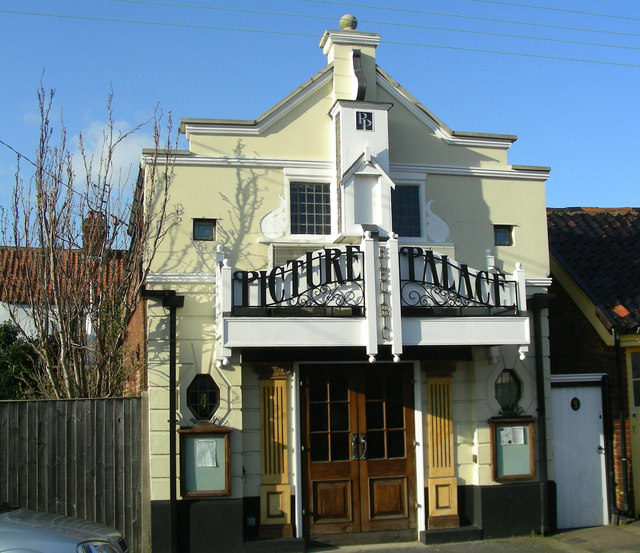 The AGM on November 12th, at the Southwold Picture Palace, is open to all Members – come along, hear about our achievements and plans, and become involved in how the Trust works. The Annual Lunch is at Southwold Golf Club before the meeting – both members and partners are welcome, but numbers are limited, so please book soon (via the Company Office, the Shop, or the website mail)
The gang fights with roots and flint, and there's progress on all fronts