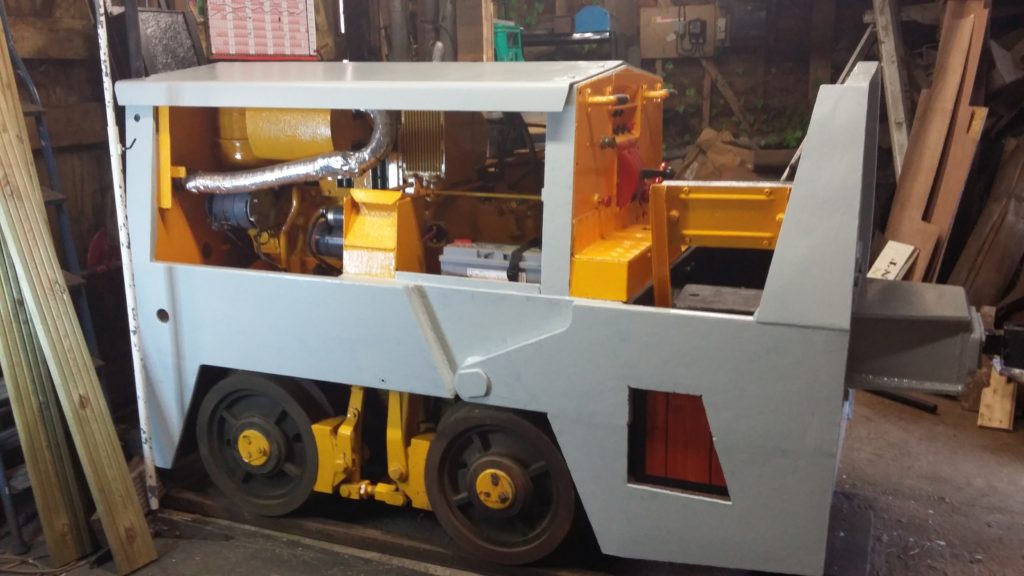 Motor Rail Locomotive "Mells"
Now that our Halesworth working holiday is over for this year (and we thank The Halesworth Millennium Green forthat privilege), we can return to other pressing tasks. First of these is the completion of Peter Nicholson's H-Class Motor Rail locomotive of 1969. Those parts of the engine which will be inaccessible have been cleaned (again) and painted, and the extremely-heavy bonnet top, having been grit blasted and primed, with high-temperature soundproofing underneath, was lifted – with some difficulty – onto the loco by the entire team (we do miss the Southwold overhead crane).
As is now to be expected with this loco, getting access to the nuts and bolts to affix the bonnet was – well – perhaps "fun" is most descriptive.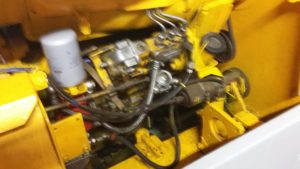 Both bonnet sides were also primed and had soundproofing added (so that our prospective neighbours cannot say that we do nothing for their comfort), with one of the chromed handles being cleaned up, as a trial, by Robin V. The entire body is now double-undercoated, and, after a rub-down, can soon have its first coat of GER blue topcoat. In the course of painting, we moved the 3.5-tonne loco along its track manually – this was accomplished by only one volunteer pushing, which speaks volumes for the good state of the bearings. Name and number plates, and coupling pins, are all on order. We look forward to having a decent length of track to test "Mells" on (it has only moved about 25 yards under its own power, since arrival from its former home).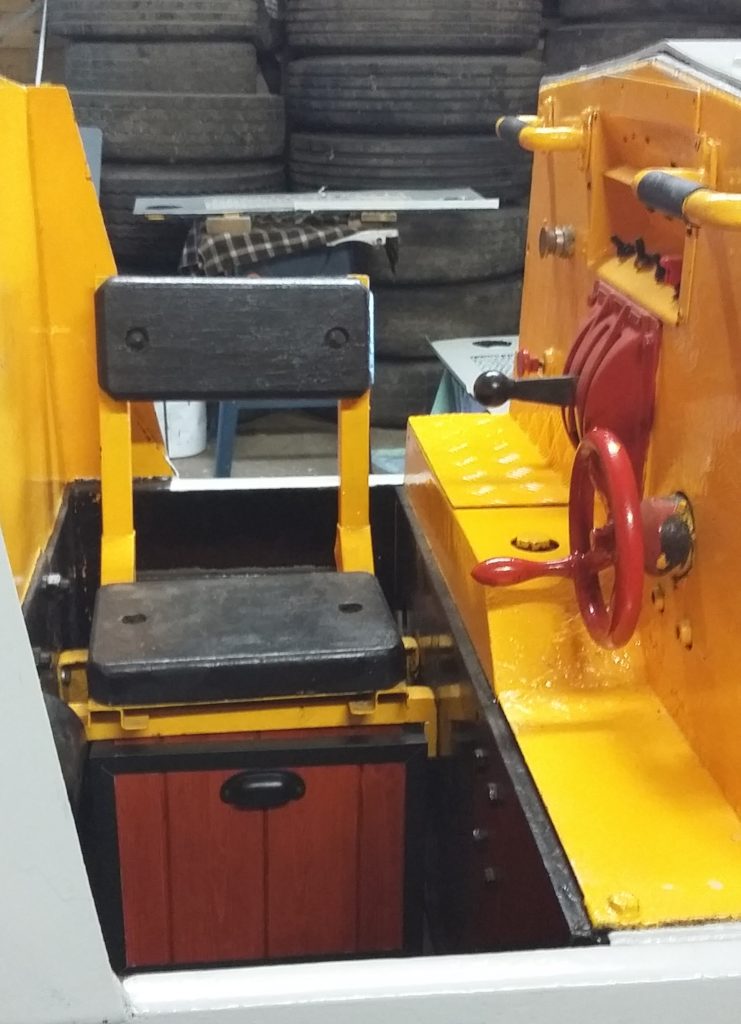 The Heritage Train
The design drawings for the sliding door mechanisms on Covered Van No.40 – and for the doors themselves – are complete, and the metalwork order is with Peggs of Aldeburgh. Our friends at SOLD have painted the newly-canvassed roof six times, so it is now weatherproof. The floor for Open Wagon 41 is in hand, as is design work for the body side hinges and fittings. Completion of these two wagons will pretty-well deplete the Heritage Train Fund, so the Trust will be seeking further funding to make a start on SR Balcony Brake Composite Coach 8.
Wenhaston Station and the Trackbed
On Wednesday September 21, Clarkes of Walsham delivered a new gate for our entrance (the old one has seen a lot of service, and is not in the best of states). Alongside this, Trust volunteers have started on the Midland-Railway-style double-diagonal decorative fencing to improve the look of our frontage (no-one knows why the SR, firmly in GER territory, decided to use this style – unless it was a nod towards long-term ambitions to join Southwold to the Midlands by rail) . We have photographic evidence of this style at both Southwold and Wenhaston Stations.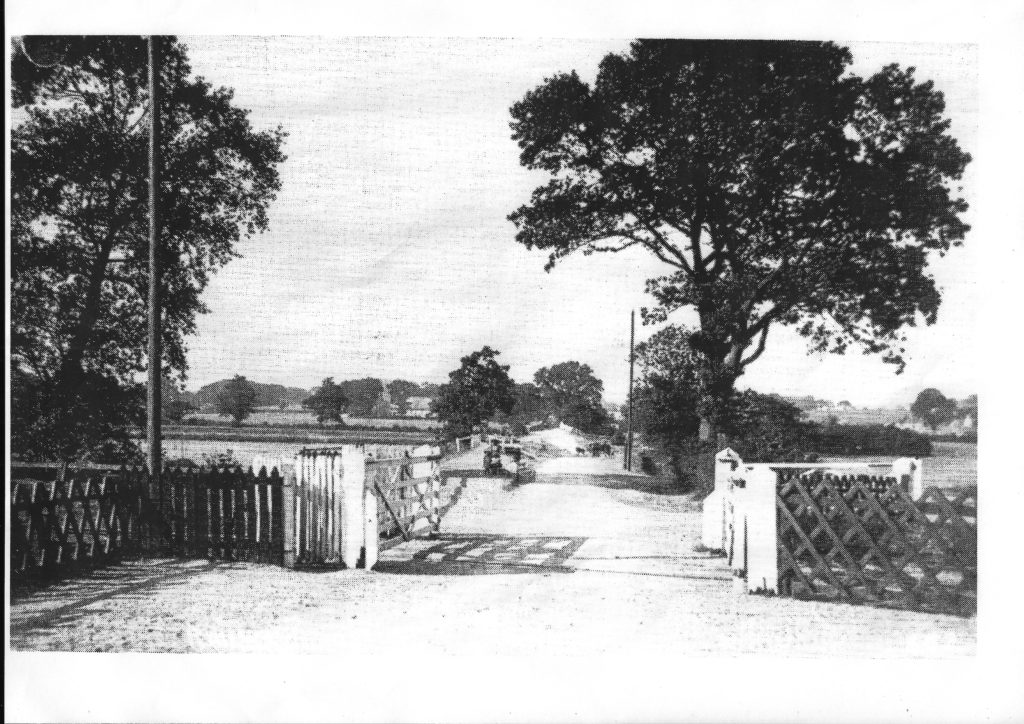 We have suffered some vandalism and theft recently on the trackbed, with tool storage broken into, and the tools (which were afterwards stolen) used to do some damage. We have been remarkably free from this kind of thing up until now – it is to be hoped that some of the more extreme local opposition has not contributed towards providing an atmosphere within which such things are considered acceptable. However – as a result, we have reluctantly decided to close off the five acres of land we own, with gates and fencing: the east end is already done, and the west end will be completed in the next few weeks. It has always been the wish of SRT to provide a permissive footpath along as much of the trackbed as possible, but strong opposition to that idea, at Wenhaston Station in 2012, enforced its withdrawal. Members, who of course technically "own" the land, will still have access at all times.
People who wish to walk this section can easily join the Trust – 29p per week to become a Member is not a large price to pay for that privilege.
Rolling stock – and – would you believe – more fencing!