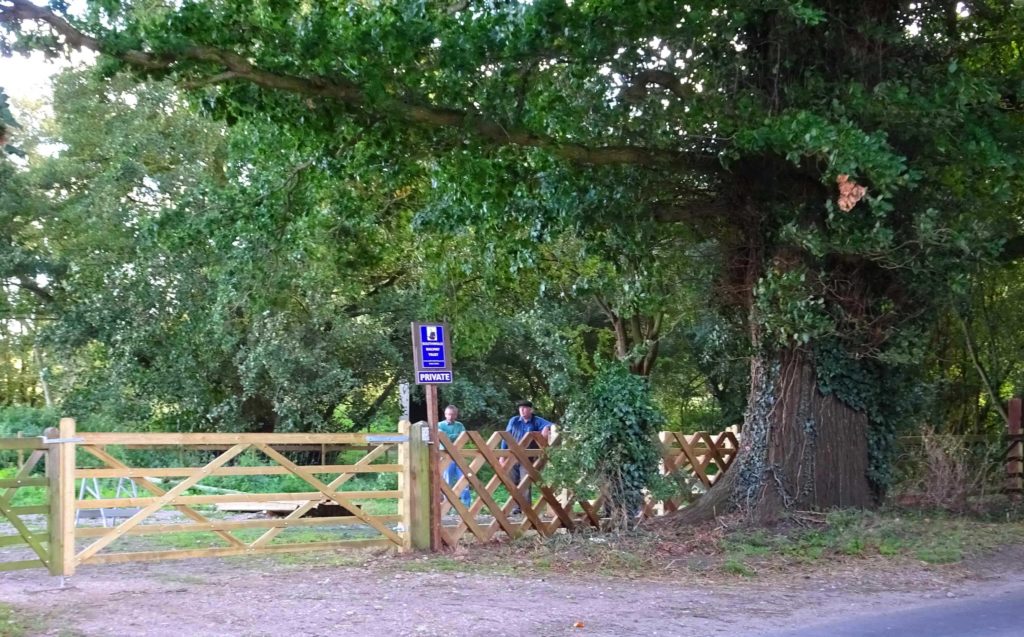 Supremely satisfying though it would be to be actually re-building Wenhaston Station (which at the moment we can't do), it is nevertheless pretty good to build the ancillaries. On Wednesday 5th October, the team got on very nicely, in suddenly cold winds: both the new gates, which mimic the original 1879 access into the goods yard (and have a more mundane modern use in closing off the station from trespassers and vandals) were hung. This entailed digging a 40 inch deep hole through dense rubble and flint, and reminded James of a similarly nasty job on the Traeth Mawr extension of the Welsh Highland Railway. We are learning all the time – that day, we learned that putting up a 12-foot and a 6-foot gate on sloping ground is an exercise in compromise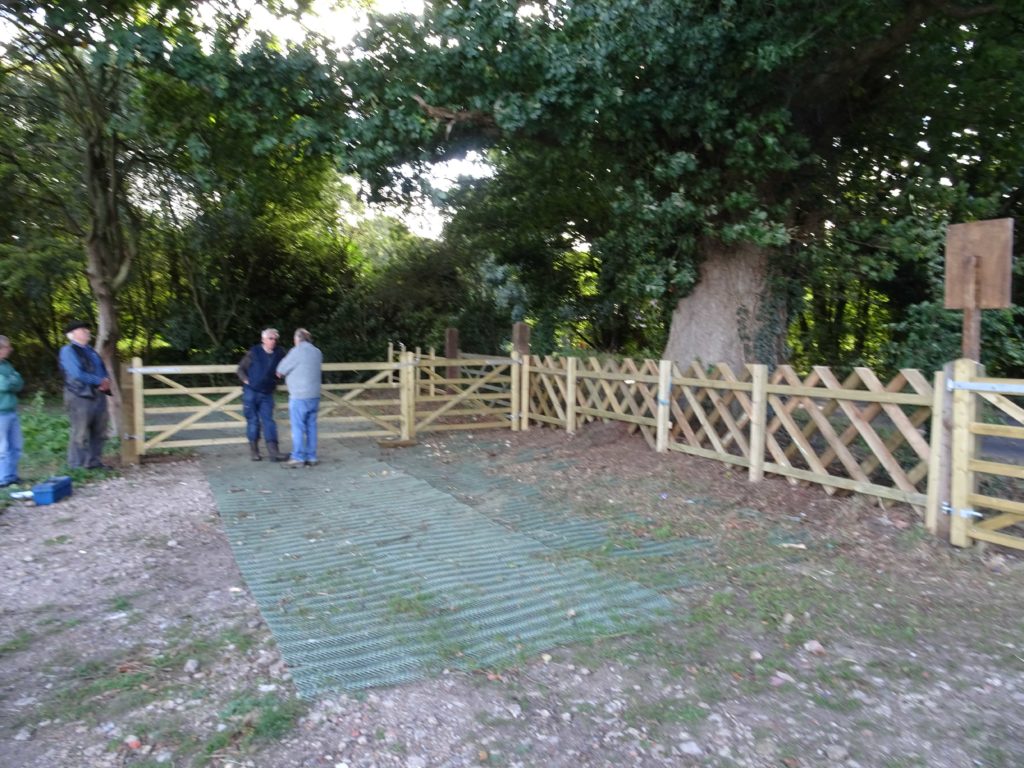 Meanwhile, the more enjoyable part of the job – carrying on with the diagonal decorative fencing along our frontage, again designed to match what was there in 1879, continued with verve. As our delivery from Clarke's of Walsham (now our favourite gate and fence timber supplier) was slightly delayed by an accident on the A12, John B, our genius carpenter, even jointed together two pieces of paling to make one, so that the work was not delayed.  As can be seen in the photo, great care was taken not to damage the oak:  the fence was neatly fitted around it.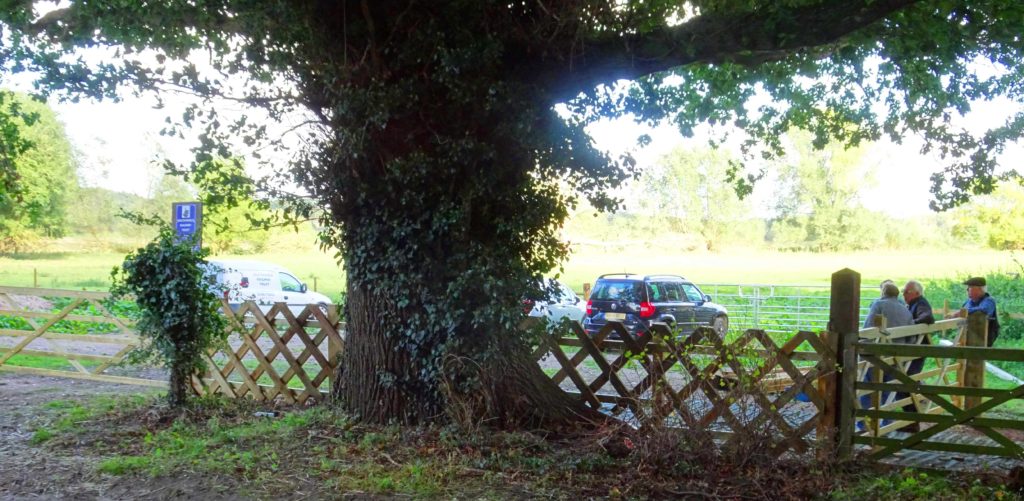 James's now-notorious obsession with fencing design is shown by the detail of this installation – unusually, the Wenhaston station fencing, unlike that at Southwold, was at exactly 45 degrees, and of heavy construction, so it looks quite squat and fortress-like (perhaps appropriate when you consider the attitude towards us of a few of the  villagers). One has to assume that the ballistas, onagers and scorpios will be added later.
Improving the presentation of Trust land at Wenhaston