Well, the volunteers have returned to a fairly damp and occasionally frosty Steamworks- 4mm of ice on the ponds earlier this week- and work has resumed on track laying, guttering and tree planting, of which more anon. Our own progress however is easily matched by that of North Bay Engineering, who are busily bolting Blyth together.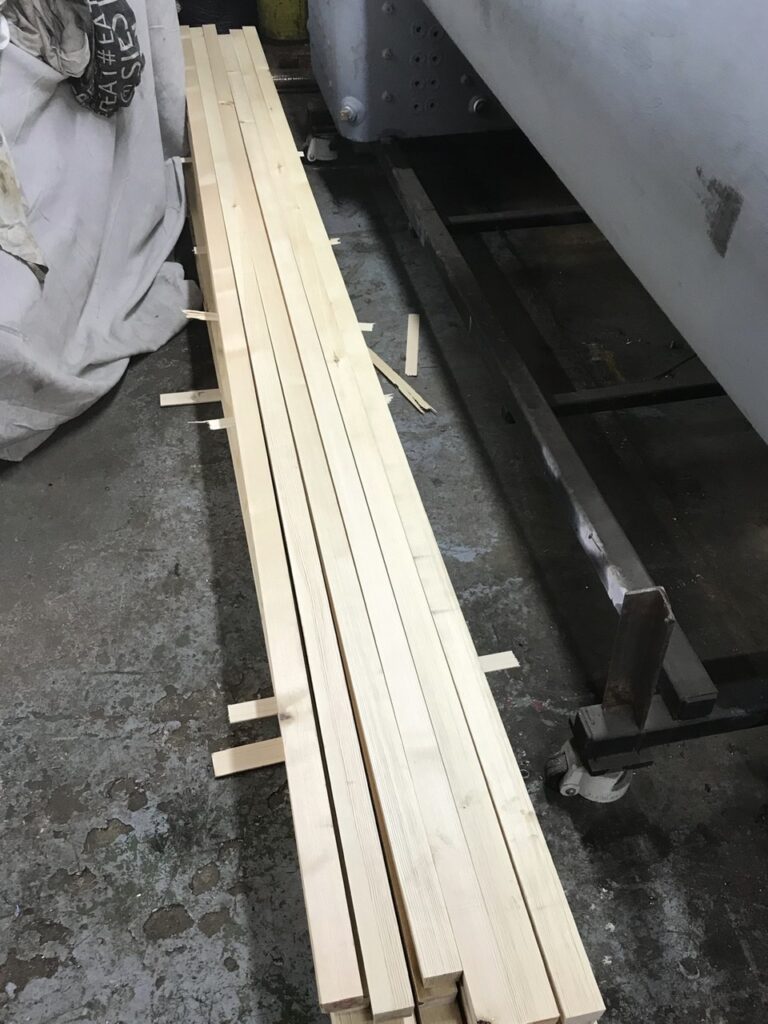 Wood's not quite the first material you think of when building steam locomotives- not after about 1835, anyway- but here's a picture of some wood nonetheless. It is in fact the timber lagging that insulates the boiler under the steel cladding sheets.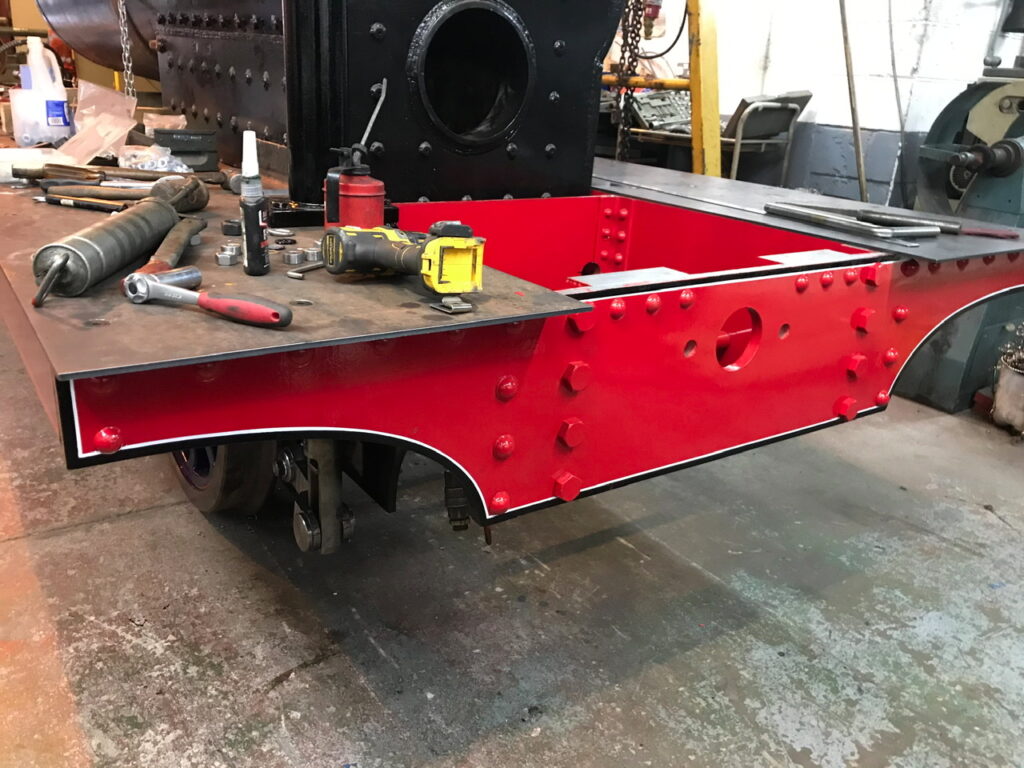 They've also painted and lined the rear bufferbeam here, and done a beautiful job. I'm not sure who does their painting and lining, but they're clearly good at it. It's a skill we'll have to develop here at Steamworks in the future. The pros make it look very easy, but believe me it isn't..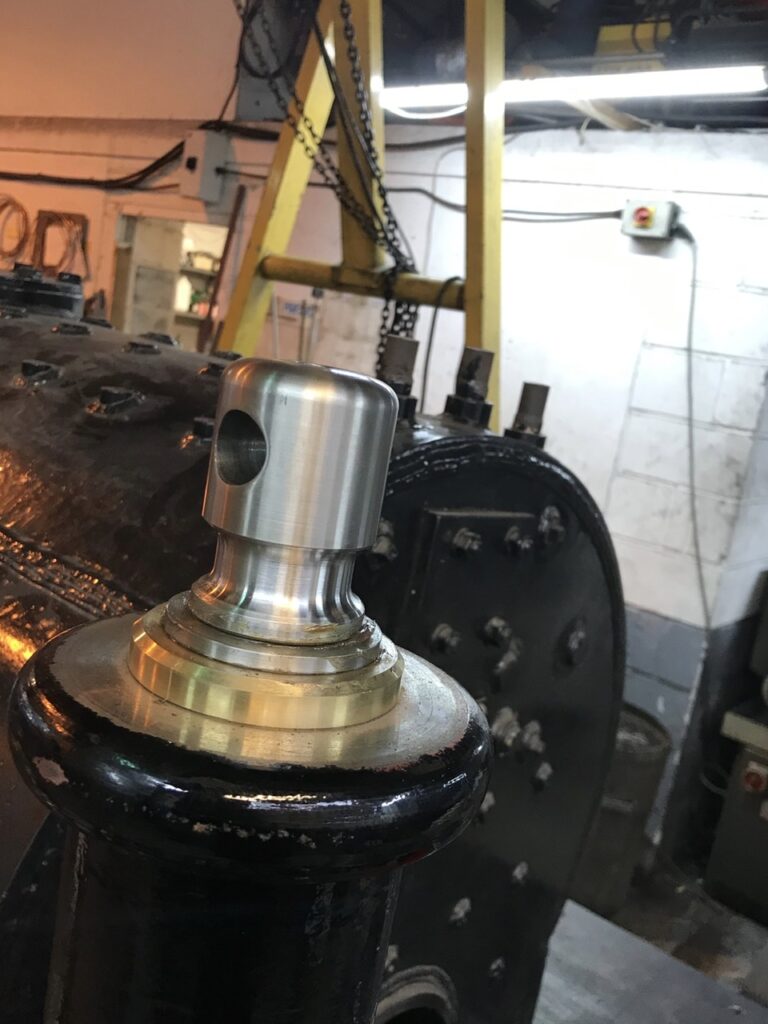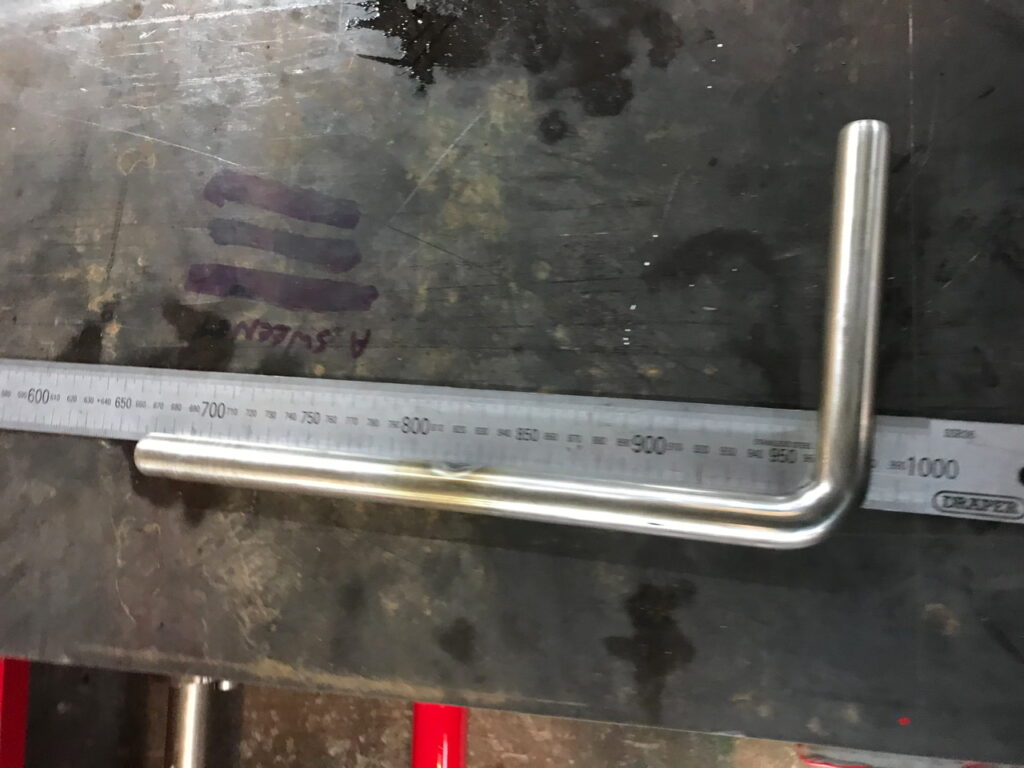 The next two photos are of the handbrake (above) and the handbrake stanchion it fits to (even further above). It's a very decorative boss for a brake stanchion, obviously the deluxe model.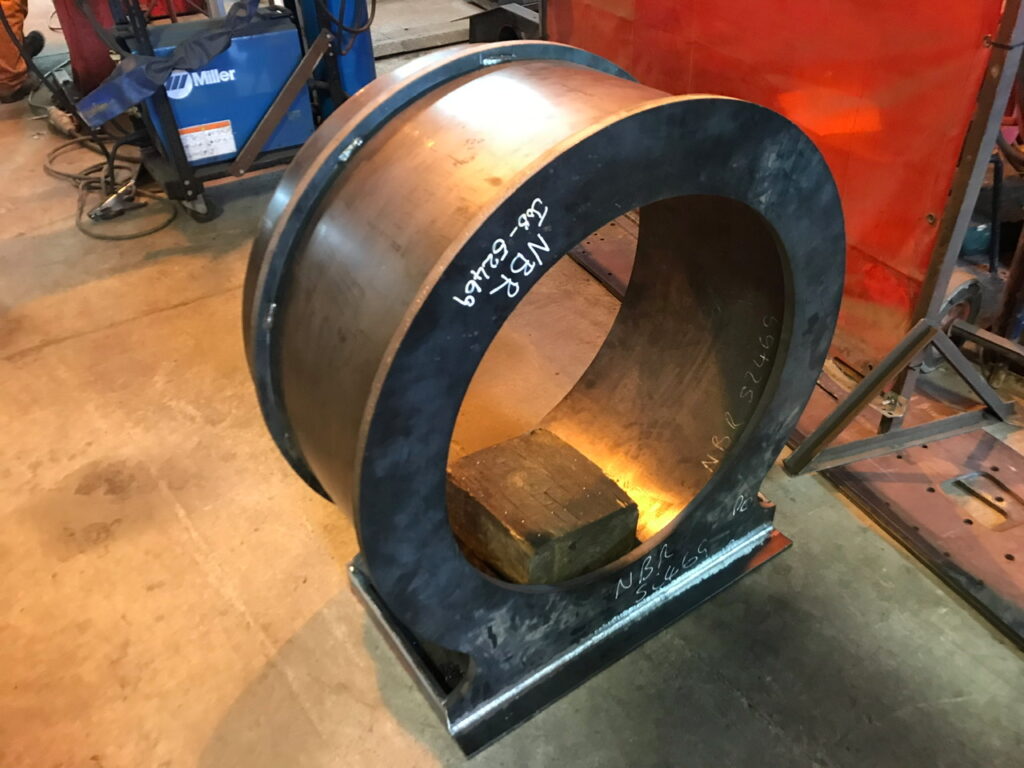 At the front end, they've very rapidly fabricated the smoke box. This is the inner part- on the Sharp, Stewart locomotives the boiler cladding carries on over the smoke box as well, unlike later locomotives where the smoke box is not clad and clearly makes a distinct element compared to the boiler.
Of course, the smoke box door was delivered up to North Bay some time ago, as was the chimney, both of which will be ultimately united with the new 'box. The 'box itself will be the anchoring point for the boiler, as the rearmost (firebox) end slides in the frames to accommodate expansion.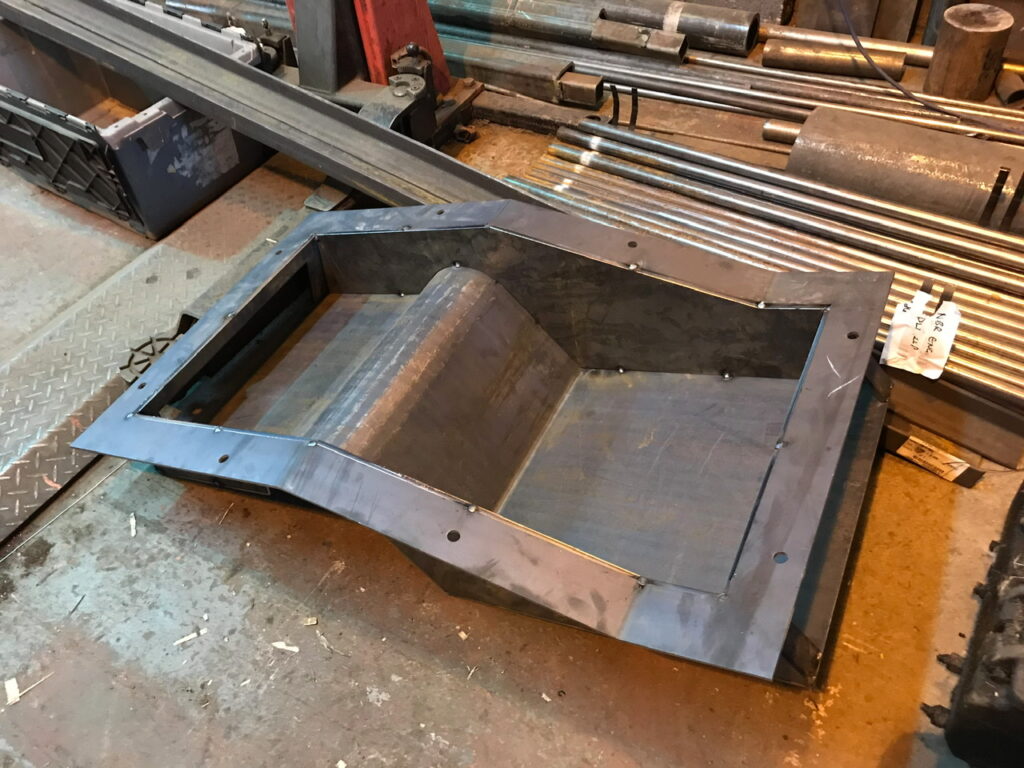 Speaking of the firebox end of the boiler, there's been some fabrication going on there as well- above is a photo of the new ash pan. A detail of these locomotives was the need to fit the ash pan over the rear driving axle, as it is positioned directly beneath the firebox. The position of the firebox relative to the axles was a problem for many manufacturers of narrow gauge locomotives- often resulting in unusually long rear overhangs or unusually long wheelbases- Fletcher, Jennings & Co (builders of the original Talyllyn locomotives) even invented a very odd and fundamentally flawed valve gear to allow for the rear axle being behind the firebox. This is less of a problem on six-coupled locomotives like Scaldwell, where the axle ahead of the firebox takes the drive, whilst the final powered axle lives behind. Thus the ash pan was much more straightforward. The price one pays for historical accuracy..
Oliver
Stanchions and bufferbeams