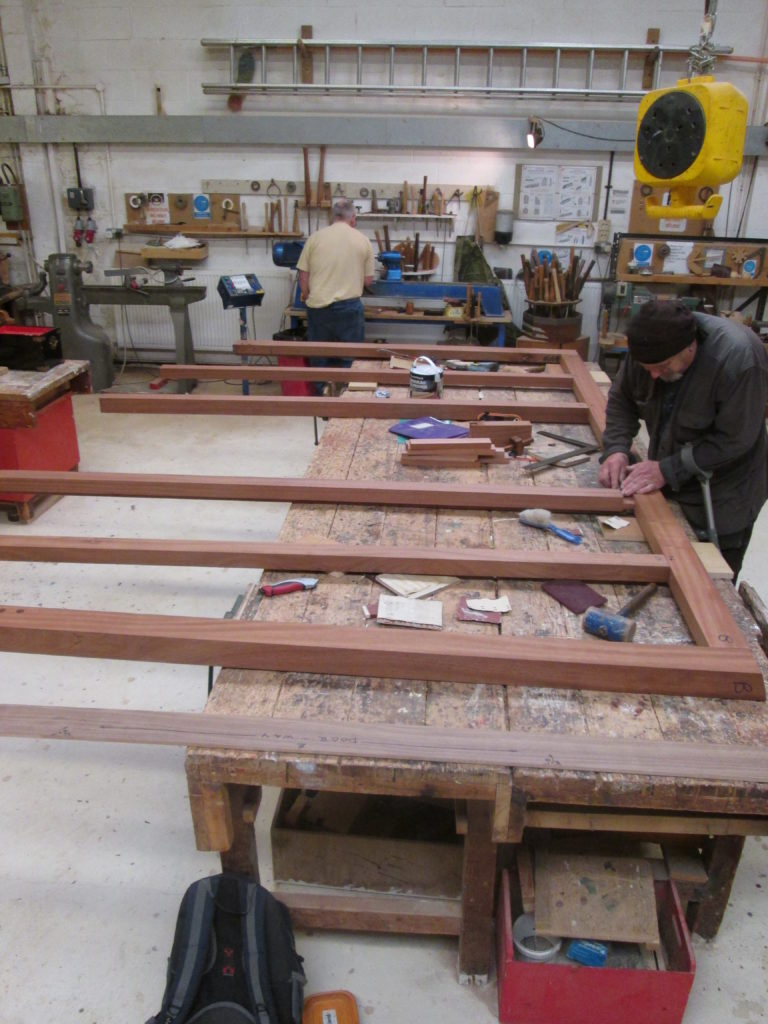 The hardwood frame for SR covered van 40, part of the Heritage Train Project, is moving on at the Special Objectives for Local Disabled workshop in Lowestoft.
The skilled carpenters at the workshop have been machining the many mortice-and-tenon joints which attach the sides to the plate, and of course also the sides to the top strake. Many of the uprights, and some of the horizontals, have 1" chamfers as well, providing a typical neat and tidy Victorian joinery "cage".

Towards the end of June, a combined team from SRT and SOLD will be trial-erecting the van frame, which, for narrow gauge rolling stock, is surprisingly large. Then we can proceed with the curved roof supports, the T&G cladding, and the sliding doors.
Meanwhile, Peggs of Aldeburgh are modifying the underframe of Open Wagon 41, so we can start re-assembly (shorter, higher, and wider than before) and the building of the body planking and metalwork, and design work continues for SR Balcony Brake Composite Coach No 8.
SR Van 40 (and other) Progress on the SR Heritage Train