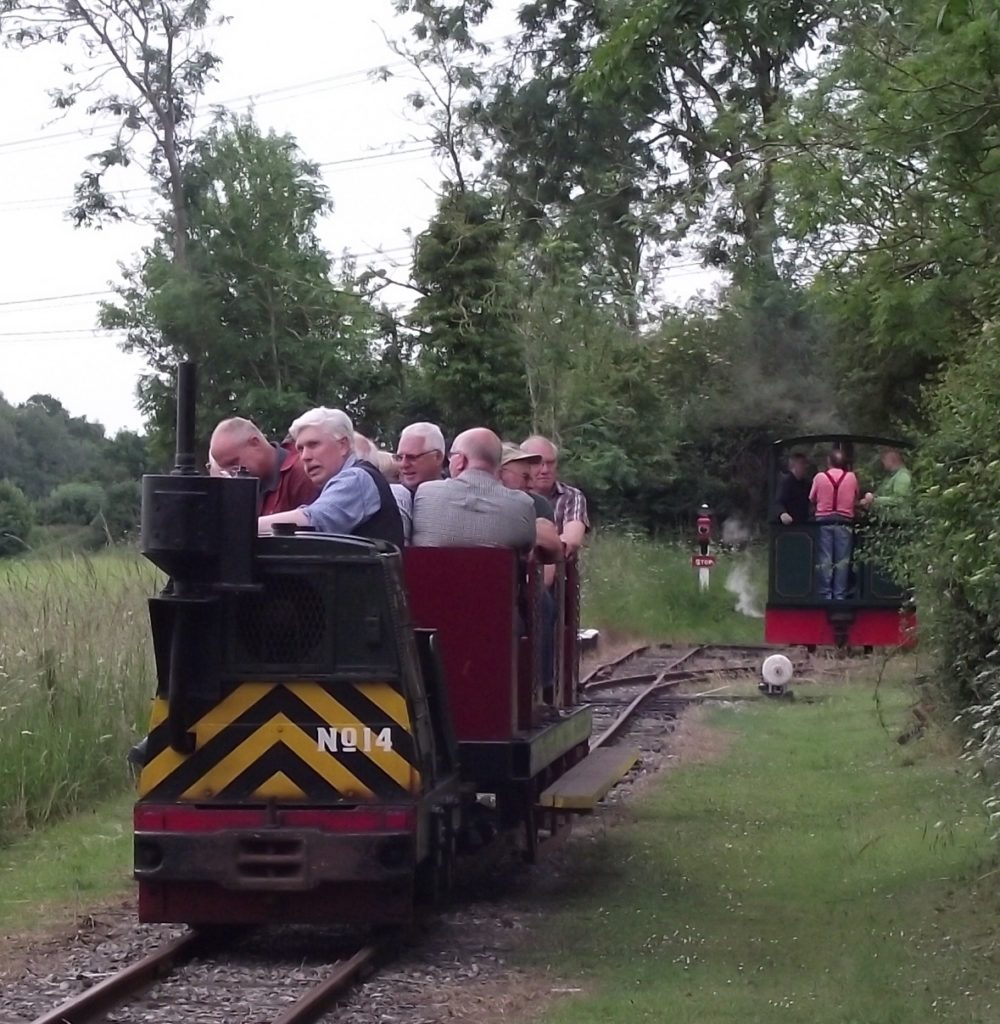 Several working volunteers of the Trust accepted the kind invitation from Bernie Ward of the East Anglia Transport Museum to go with them to the Yaxham Light Railway, beside the Mid-Norfolk Railway near Dereham.
We got to drive historic diesels and a steam locomotive up the steeply-graded and sharply-curved two-foot-gauge line, and were allowed to look around the magnificent collection of industrial I/C locomotives, many very rare indeed.
We were regaled with tea and cake – and had some interesting chats about railway kit which the YLR may be able to help us with.
Please note that the YLR is a private railway, so you can't just turn up and ride (or drive):  groups can hire it, and it sometimes operates during MNR Galas.  For ad-hoc railway entertainment, the adjacent Mid-Norfolk is good – with the Furness's Austerity "Cumbria" as the visitor this summer.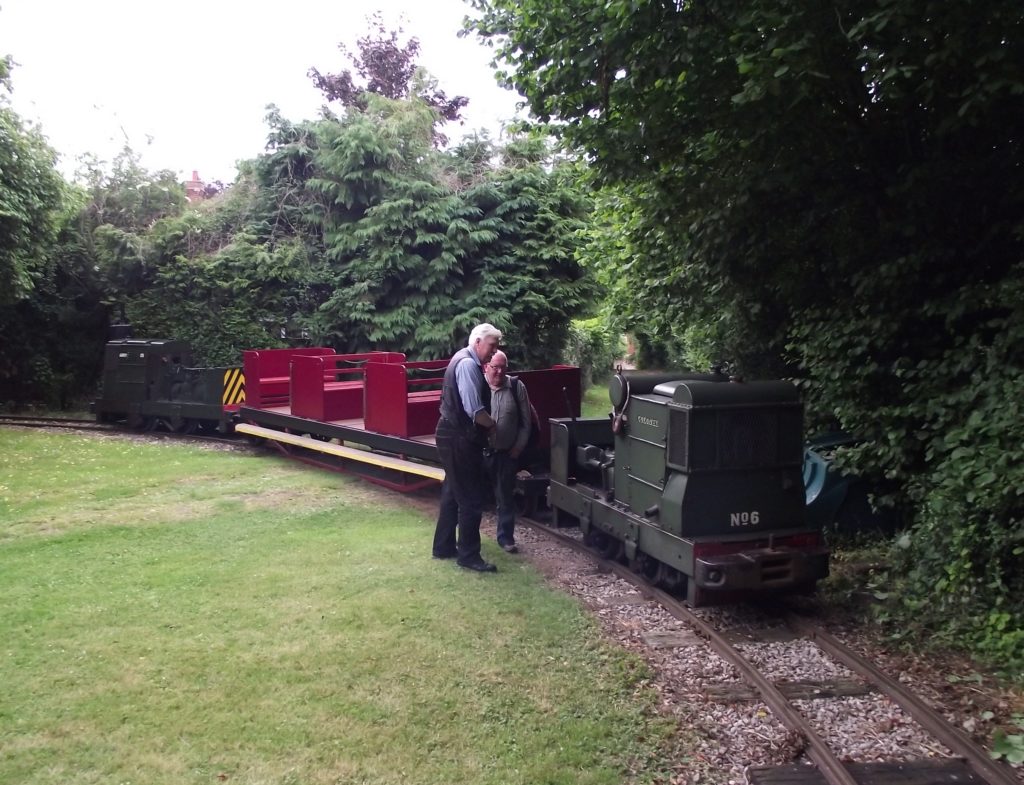 Volunteers' Day Out – a Busman's Holiday?