Humpty Dumpty makes an appearance, thanks to John Barber, as an exhibit on the BVLR ride. Little Miss Muffet is also in the Bluebell Wood. Along with  some bluebells!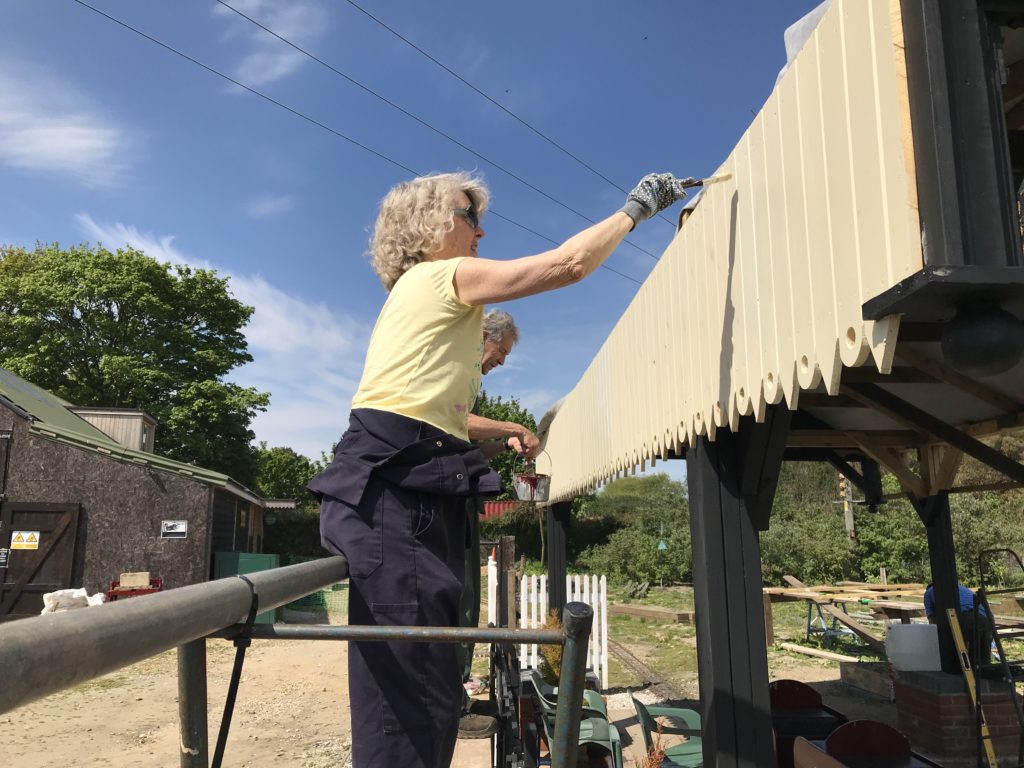 Linda and Keith painting the valance dags on the BVLR station canopy.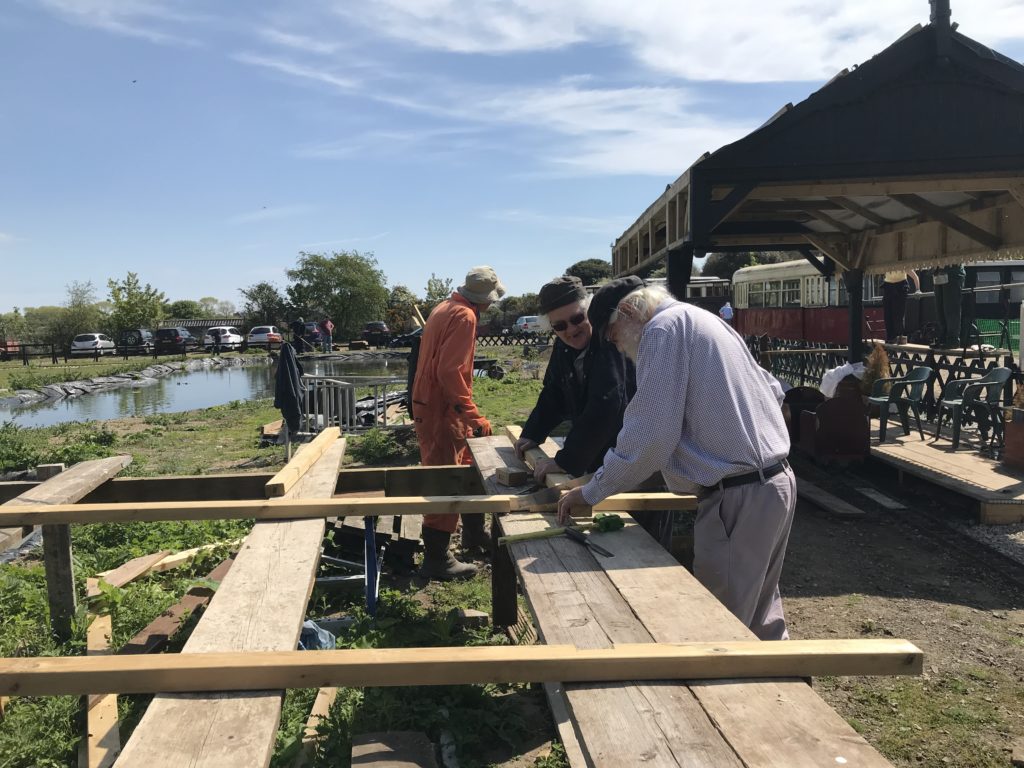 John, Bob and Wist making the walls for what will be a shed supporting a water tank above for the benefit of the steam locos. Rosie, with her new boiler and completely rebuilt by Oliver,  is now in operation and should be running this weekend for the Gala..
Ian and Toby clearing out the Lake. They tell me there are newts in there now. Not the great crested variety, fortunately. Site starting to green up nicely. Gladys has had a bit of a paint up and continues to attract indigenous wildlife. Seagulls and ducks have been seen swimming but they disappear every time  I try to get a picture..
We are very pleased to welcome Pamela O'Hara as our new Membership Secretary and Jan Holloway to take on our Archive. Very good news all round.
Lots of people have been coming to the Open Days. This weekend we are open Saturday, Sunday and Monday. We have Films in the Cafe, SR Talkss in the Board Room and Music in the Coal Wagon. Dave North is bringing his stationary Engine.  Hope to see you there.
John Bennett  22nd May, 2019