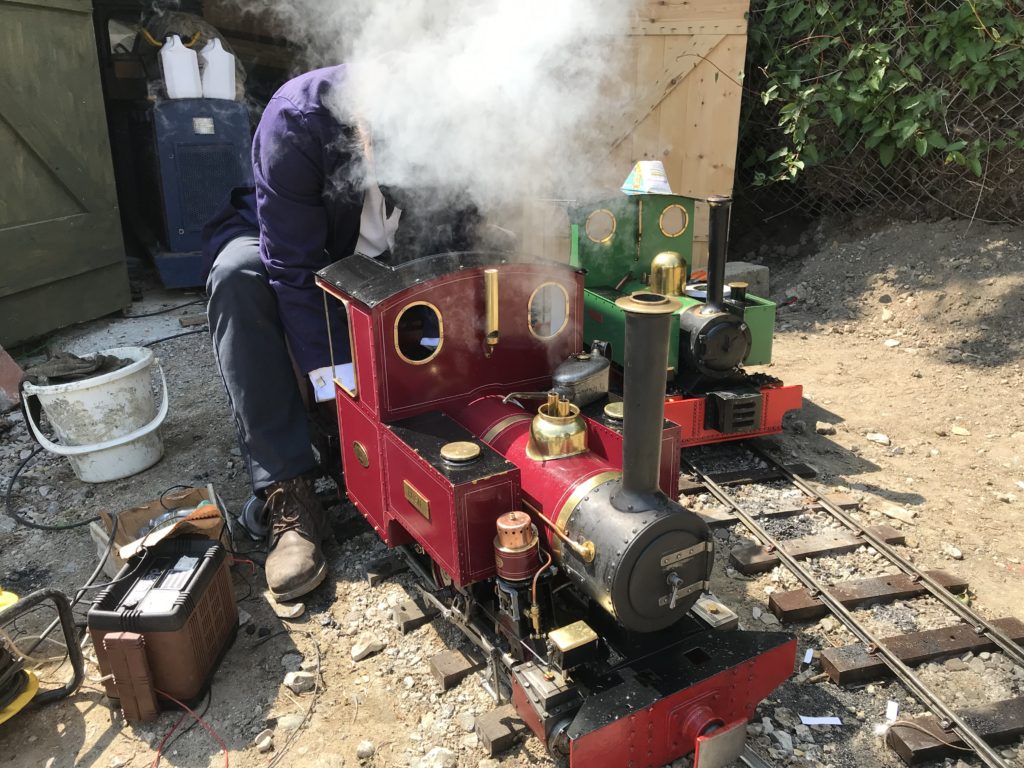 That is Robin in there somewhere as Rosie is about to enter service on Saturday. That is the Opel behind.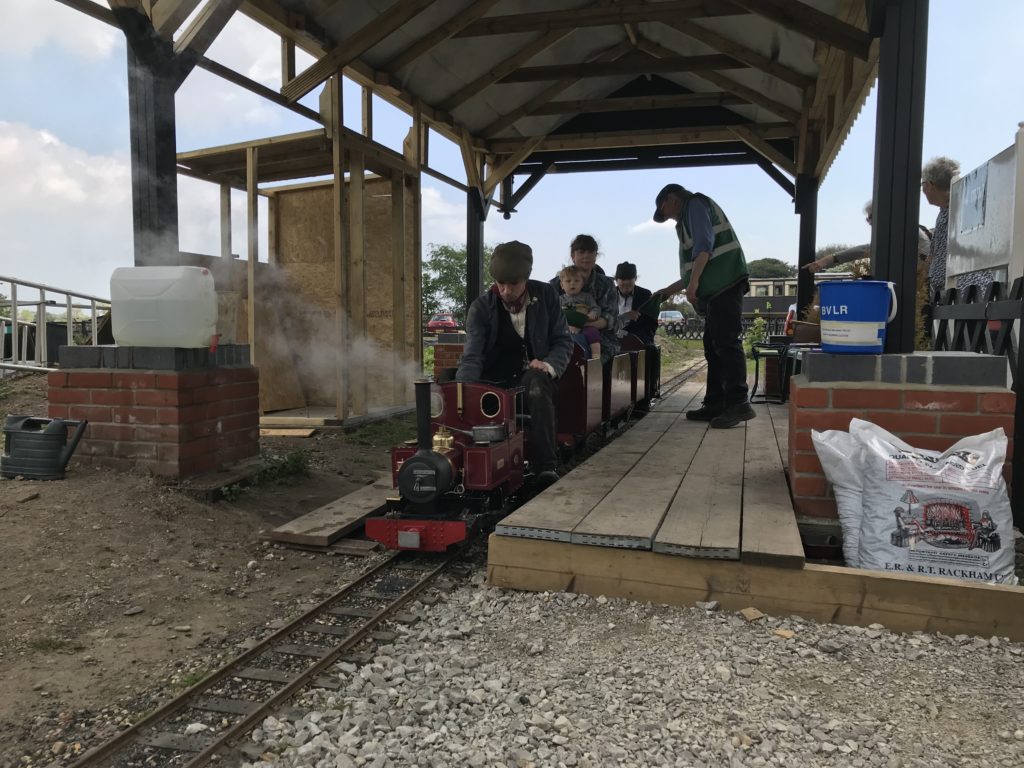 Ian is the Guard as Oliver takes the driving seat. Bags of the new anthracite coal on the right there. And half the new storage shed and water tower  on the left.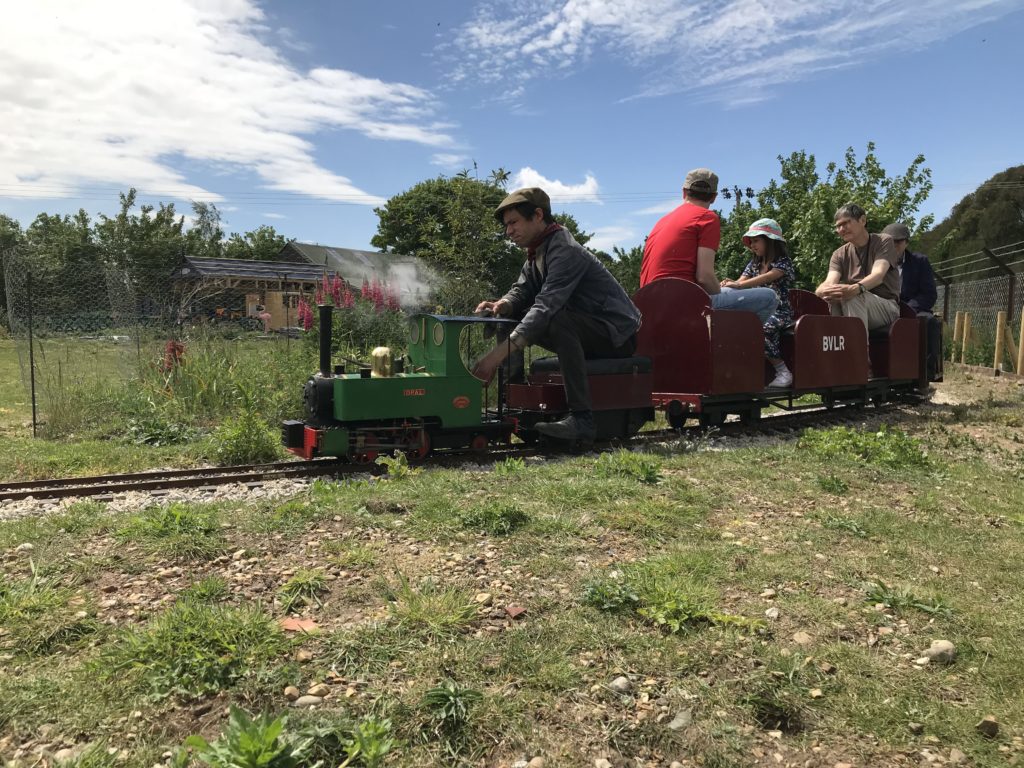 Saturday was a good day but Sunday was even better. Lots of rides. The Opel (to be named properly soon) is in service here. The site continues to green up, despite the rabbits, There is a fish in the Lake apparently.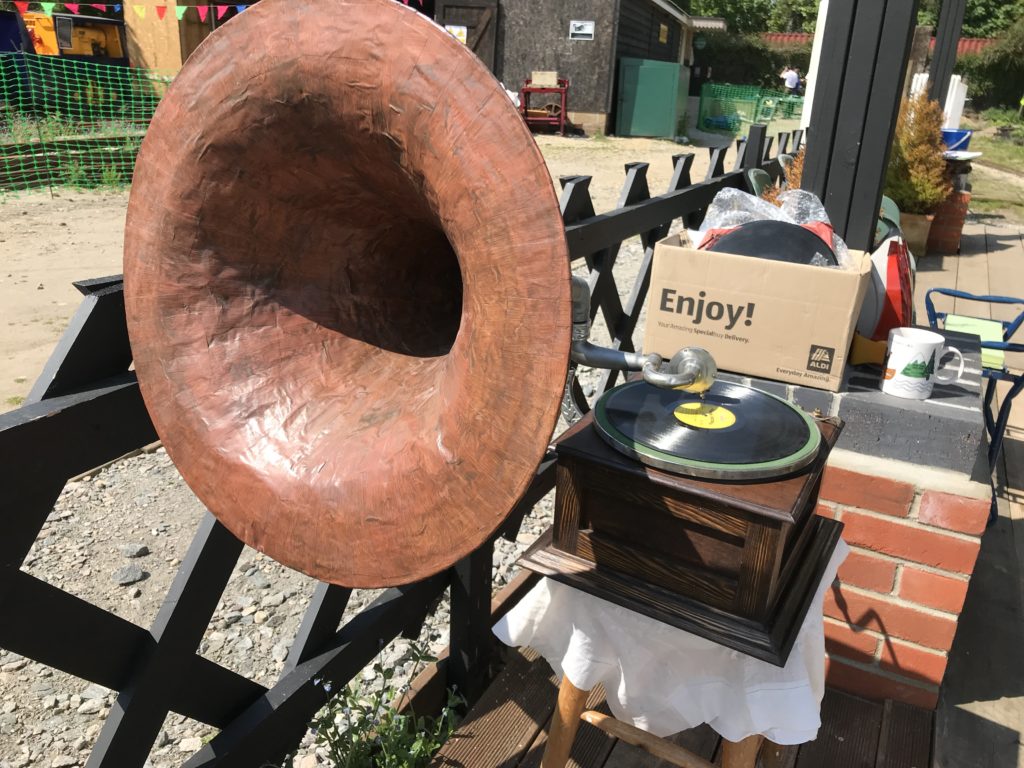 Oliver's entirely off-grid gramophone providing some of the music next to the BVLR canopy. Surprising how much sound is produced by that horn. The site is open again today, Monday 27th, so come along to Blyth Road and join the fun. Entry is free, The rides are £2 and there is a good tour of the site for £5. Live music in the Coal Wagon, and the Shop and Cafe, where films are being shown,  are open.  There is a talk about the Southwold Railway in the Boardroom at 12 noon.
John Bennett 27th May, 2019
Gala Weekend, 25th-27th May 2019