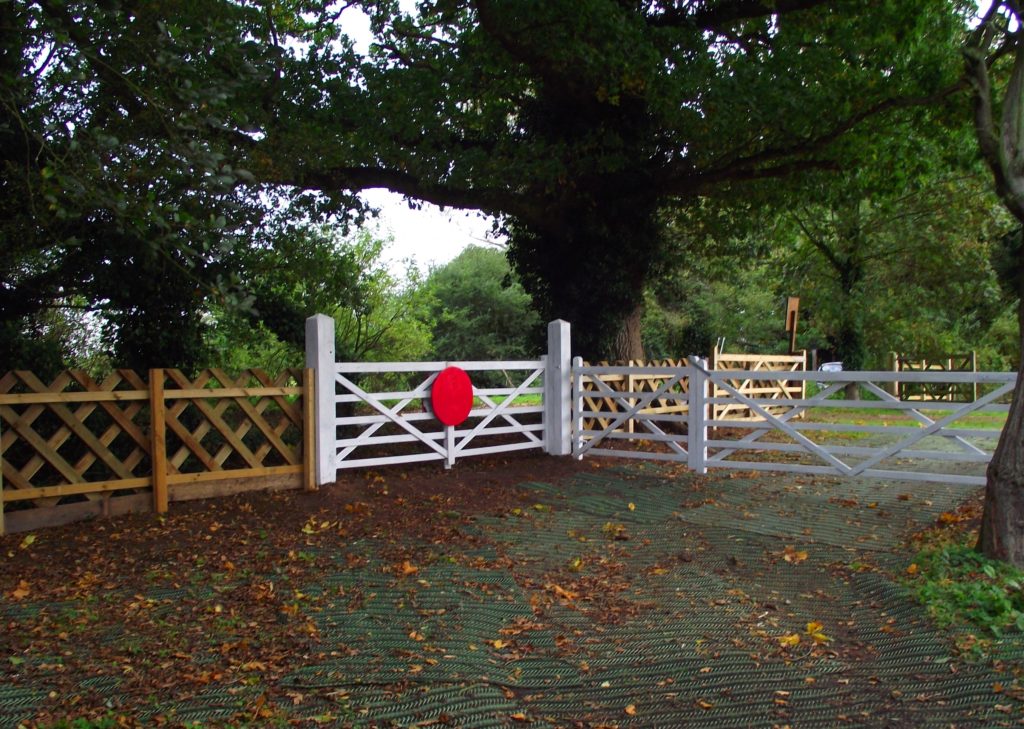 Outside work, somewhat interrupted by rain, has concentrated on the decorative station fencing at Blyford Lane, Wenhaston. Led most ably by John B, the volunteers have erected almost all the Midland Railway style double-diagonal timber fencing, using treated timber from Clarkes of Walsham. The old entrance gate was in poor condition, so using a waste not want not impulse, we wondered what to do with it: luckily, it was exactly the right size to represent the level crossing gate that used to be there (albeit a few yards south) – so up it went to form a useful part of the fence (sadly it is nailed shut, as we can't quite restore the actual level crossing yet!). John B produced two traditional red roundels, made of vertical planking donated to us, which really do look the part.
Looking carefully (well, obsessively, really) at the old station entrance, we could see that the goods yard gate was, like the LC gate, painted white – this would probably have been whitewash, so we have used matt acrylic paint to mimic its effect on both sets of gates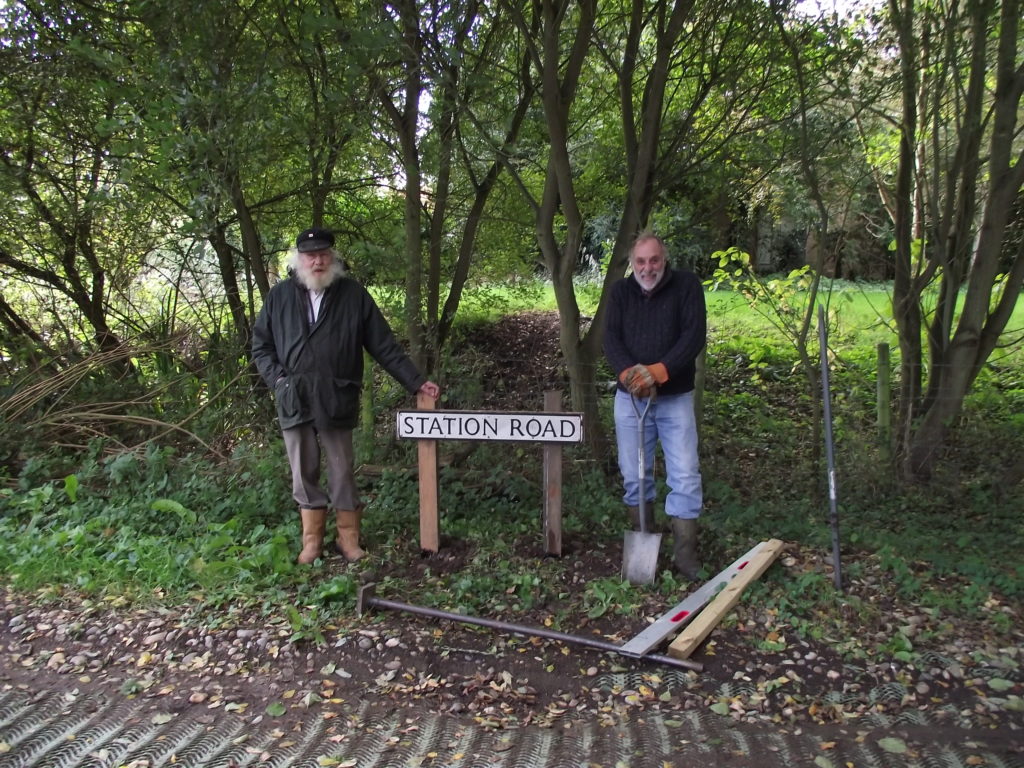 Meanwhile, on the trackbed itself, the diseased elms are pollarded and coppiced (depending on condition), and we are following the advice we had from the District Council to thin out the too-closely growing self-seeded scrub oaks, to allow the best ones to grow properly. As is the usual recommendation, we will be planting many new native trees this winter, at a ratio of ten new saplings to each tree lost (through disease, ditching work, storms, or thinning).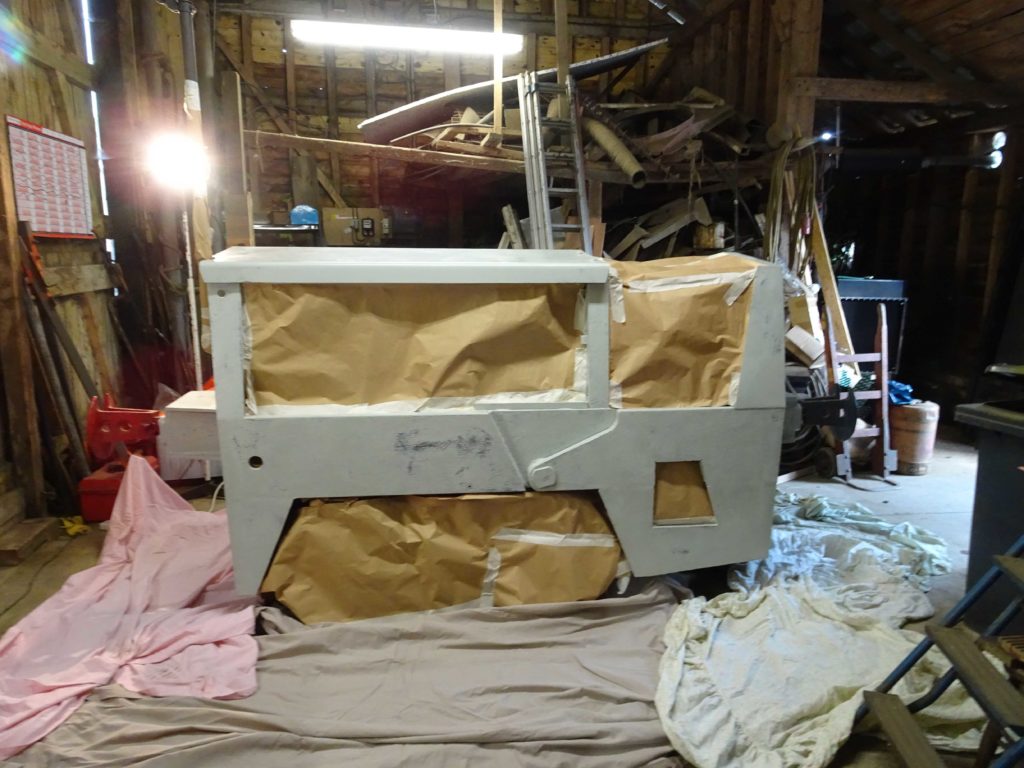 Peter Nicholson's Motor Rail locomotive "Mells" is swathed in masking and brown paper like a rather oddly-shaped (and very heavy) Christmas parcel, ready for its topcoat of GER blue.
On Saturday October 22nd, the Board of Trustees met to discuss progress on the project at Blyth Road Southwold. Fund raising for land purchase proceeds, and the relationship between the new Southwold Railway Company and the Trust was worked out in detail. Planning conditions, some very onerous, are under negotiation as well. This has inevitably been a long process, and SRT can understand supporters' frustration – but we hope that we are now getting very close to solutions.
Station fencing, tree work, and the locomotive