This is the Board Room and Archive Space taking shape above the Station Cafe and Kitchen.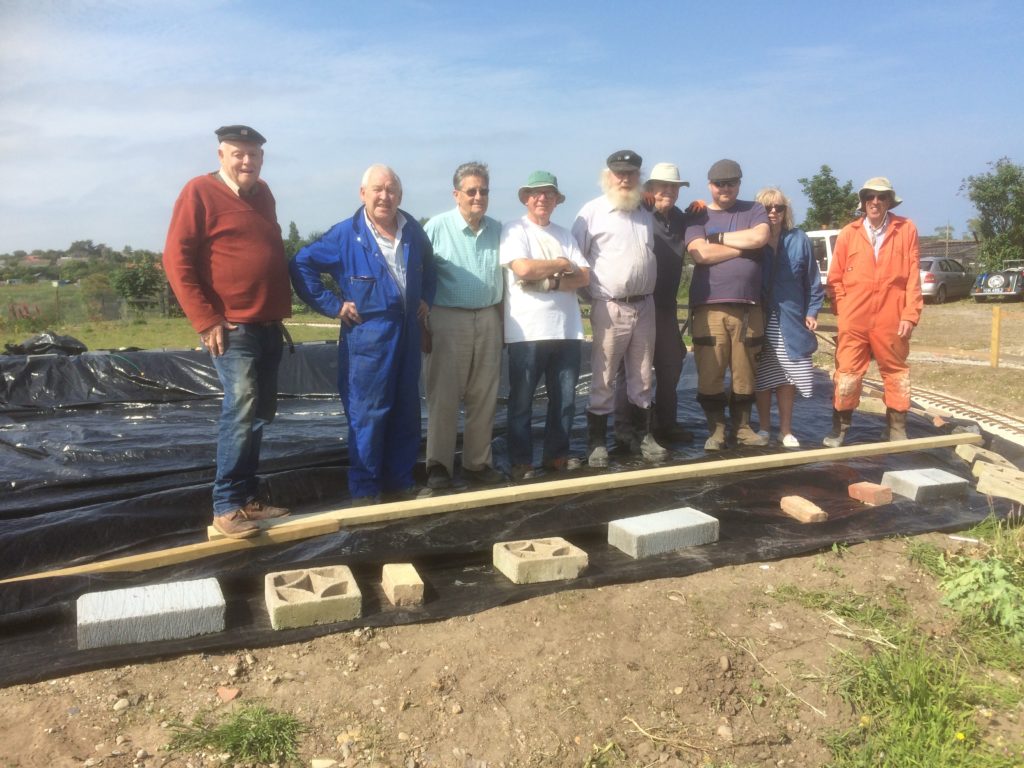 Here are some of the splendid volunteers on the day we started to install the Lake (8th June) . Thanks to those who sent us old carpets for lining. Still need more.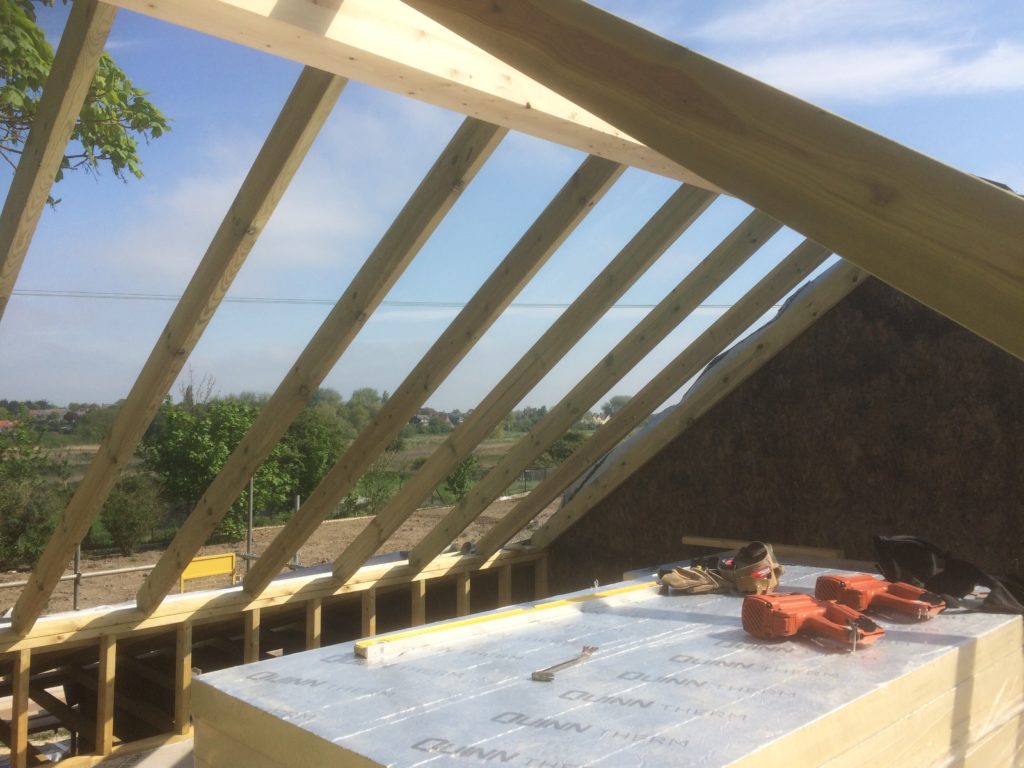 An earlier shot of the Station roof and Board Room under construction.  The existing Engine Shed is just beyond that black gable. The glulam ridge beam was a bit tricky to get in but gives us a clear roof space! On the floor is the Celotex insulation ready to go between the rafters.
Maureen tackles the landscaping! The grass is getting greener now. We need to have a Gardening Unit – more volunteers needed.for this. Lots to do. Len has provided a lot of geraniums but the rabbits had them. We will install less rabbit friendly plants!
Above are some recent photos taken at Blyth Road which we are opening as much as we can on 14th July. We will have BVLR rides and the Egg and Shovel Cafe and the Shop will be open.  And at least one proper toilet.t
John Bennett