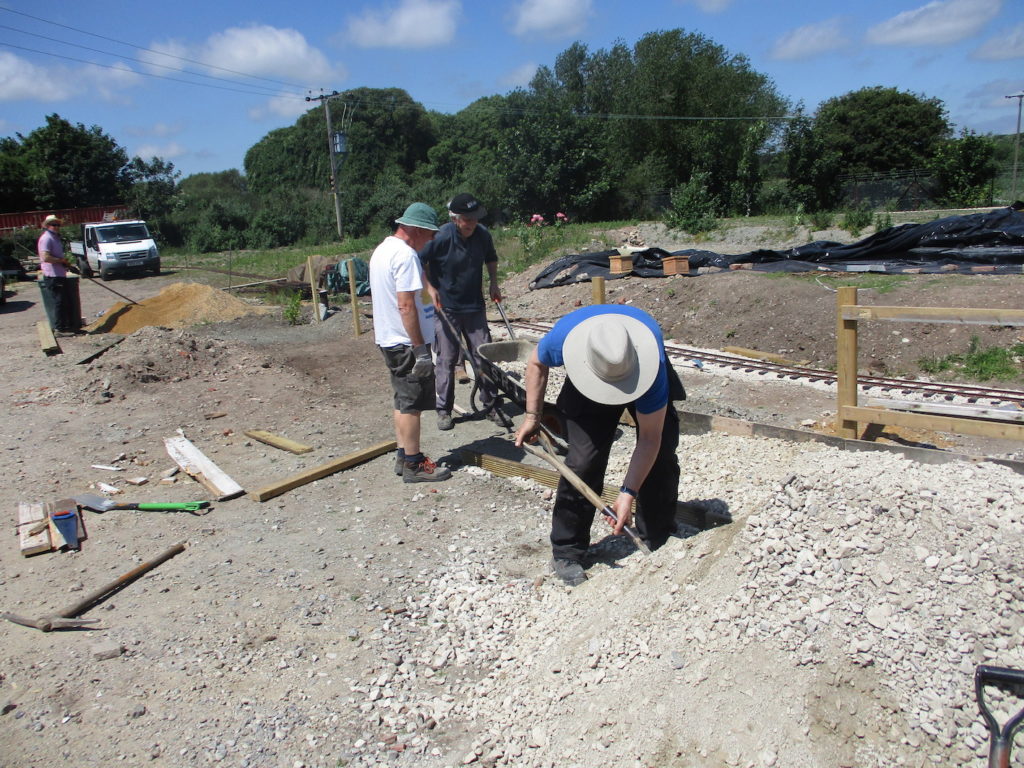 Laying the footpath to the Station alongside the BVLR. A good selection of hats! In the Station the stairs are going in and the roof is being finished off. Door frames and Boardroom window on site today. The south scaffold should come down on Friday so we can build the platform.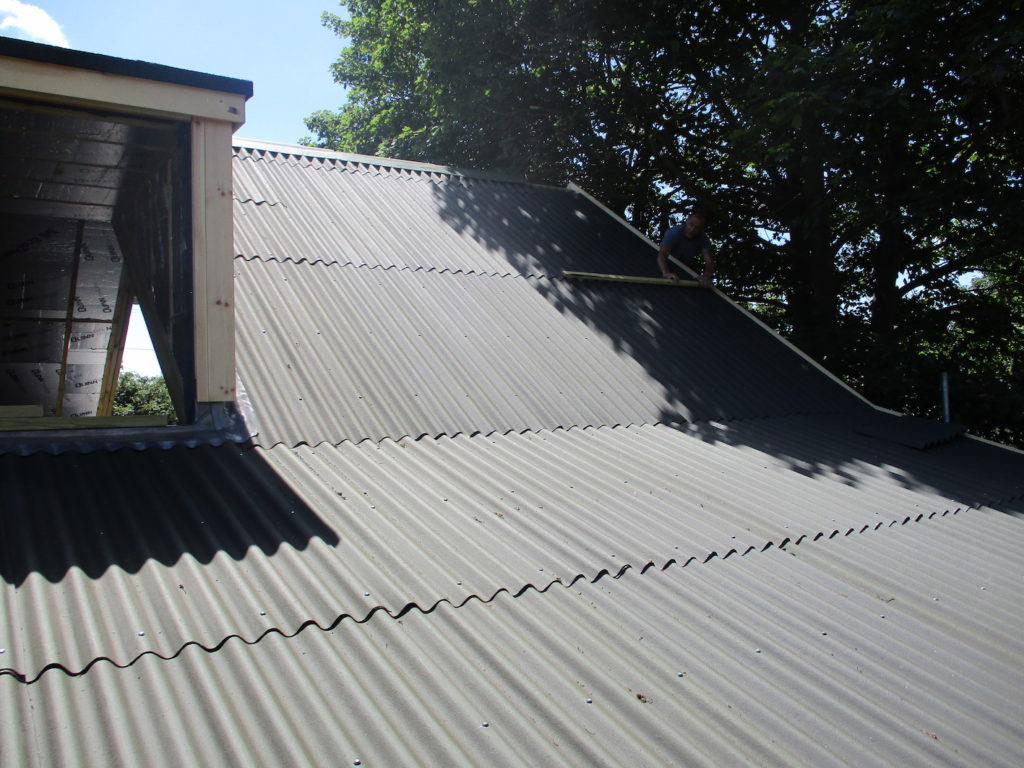 Roof finished to the gable now.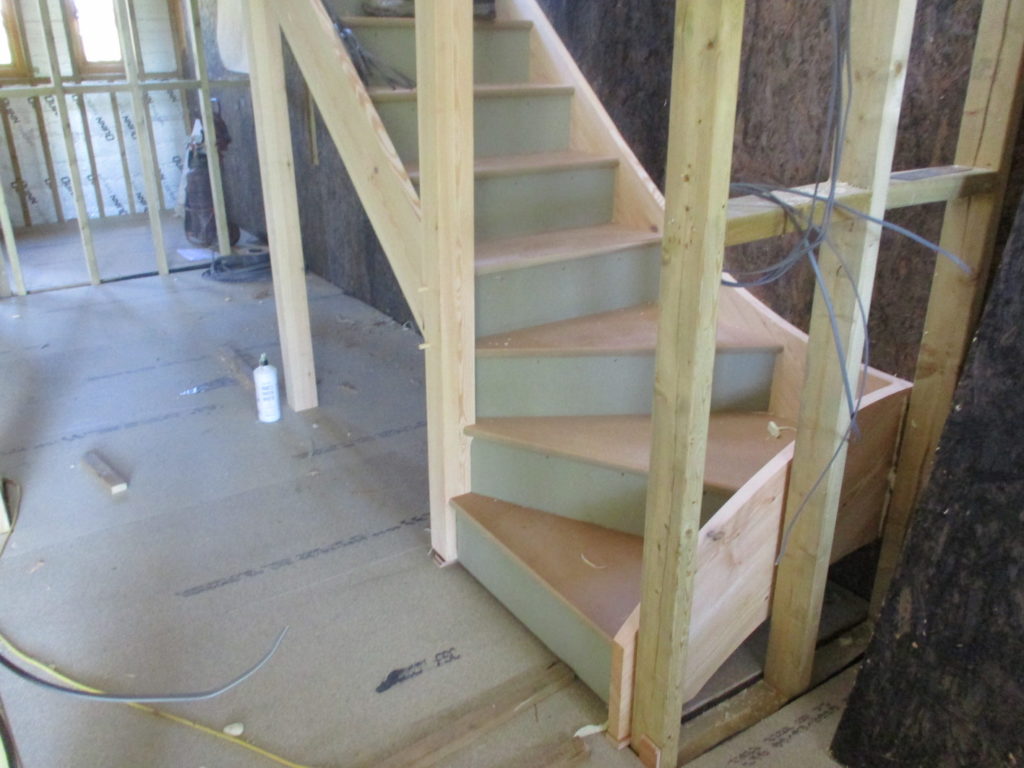 Staircase from Ticket Office to Boardroom and Archive.
John Bennett