It has been a busy month for the team at Steamworks. Here are some recent photos.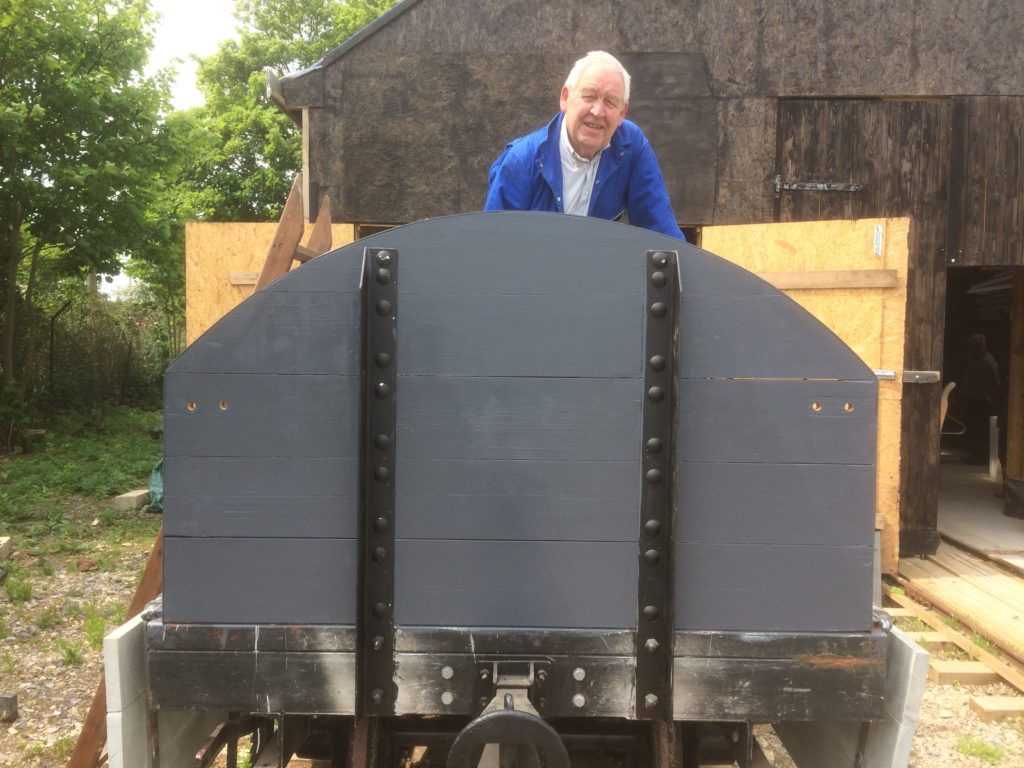 Richard installing the metal protection strips along the high curved ends of the unusual SRy wagon.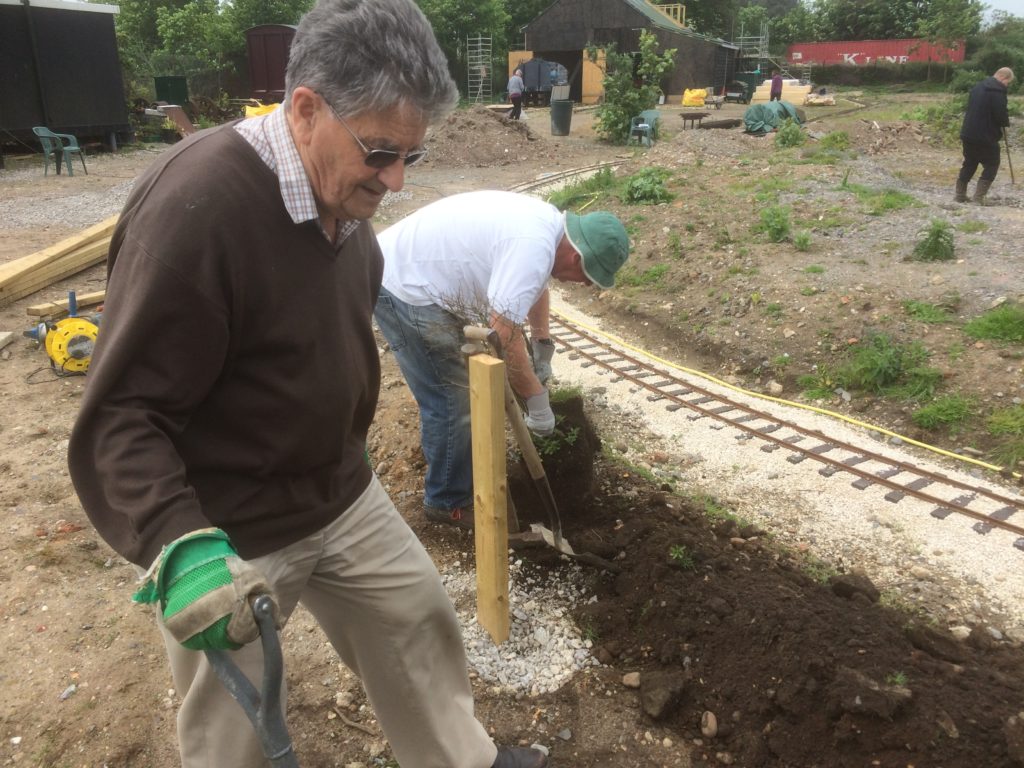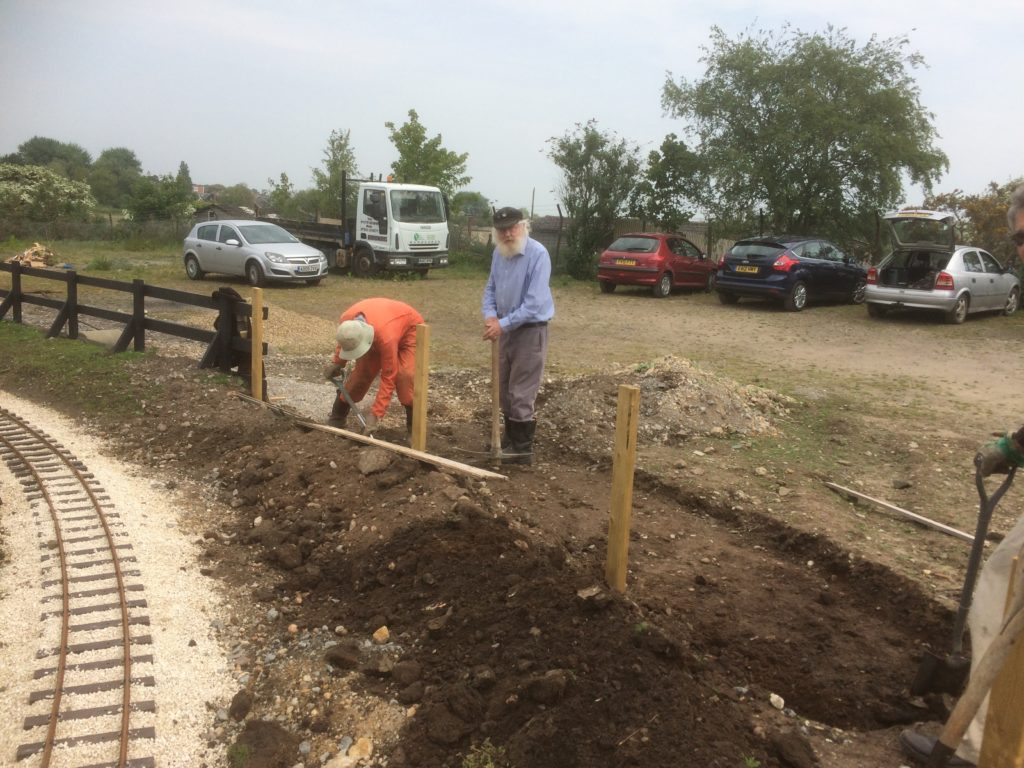 Brian and John H putting in fence posts.
Bob and John B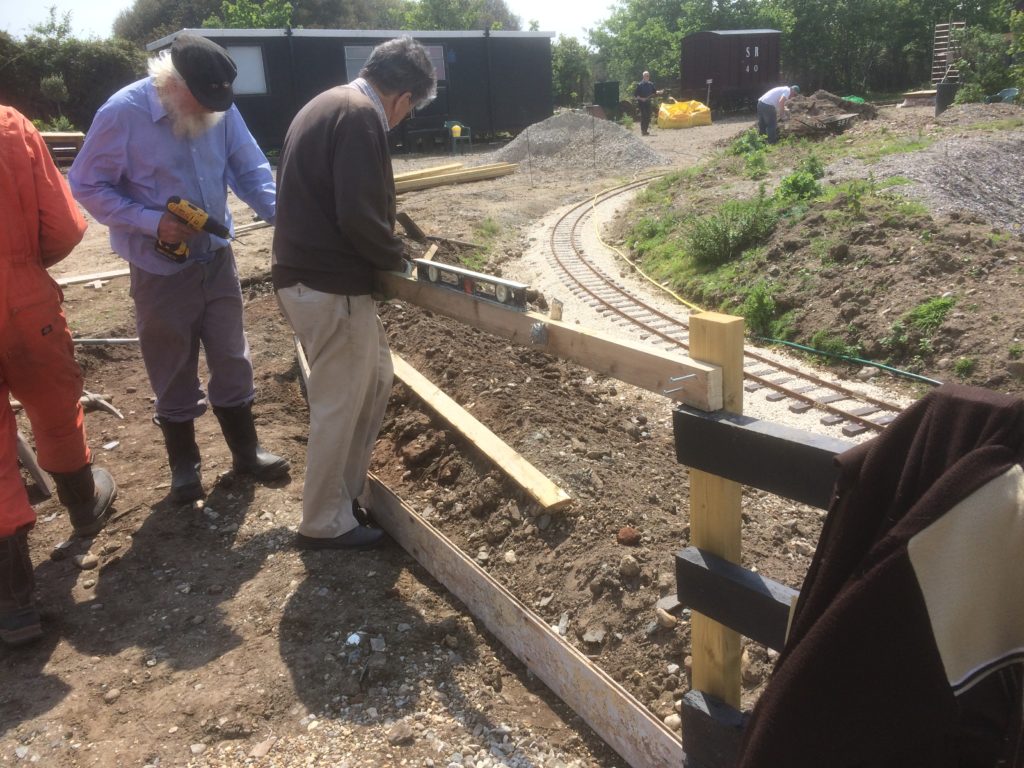 Brian checks the horizontals. Important to get it dead level so that the criss-cross diagonal SRy type palings can be added later.
A PLEA – we need old carpet or underlay to go below the pond-liner for the lake – about 250 sq.m of it. If you have some in the loft you want to get rid of we would love to have it. Let me know on 01502 724340 if you can help. We also need plants – anything really – for the landscaping. The grass is growing up well.
John Bennett
Work at Steamworks – May 2018