A record 252 visitors joined us on Bank Holiday Monday for our best day yet. The BVLR, thanks mainly to Oliver, Robin and Ian, performed brilliantly and the little Opel ran perfectly all day.  Bob turned up with some more 78s for the gramophone too. We hope to keep a gramophone on site permanrntly so we will be grateful for any old 78s which you might have up in the loft.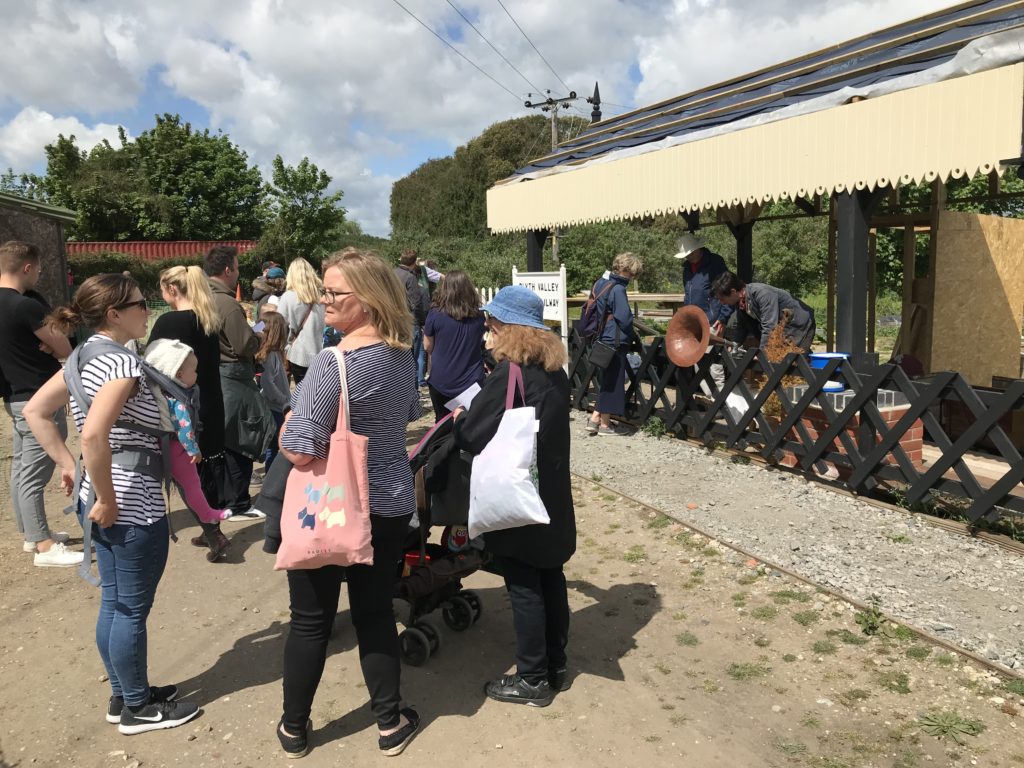 Somehow we managed to keep up with the demand for rides.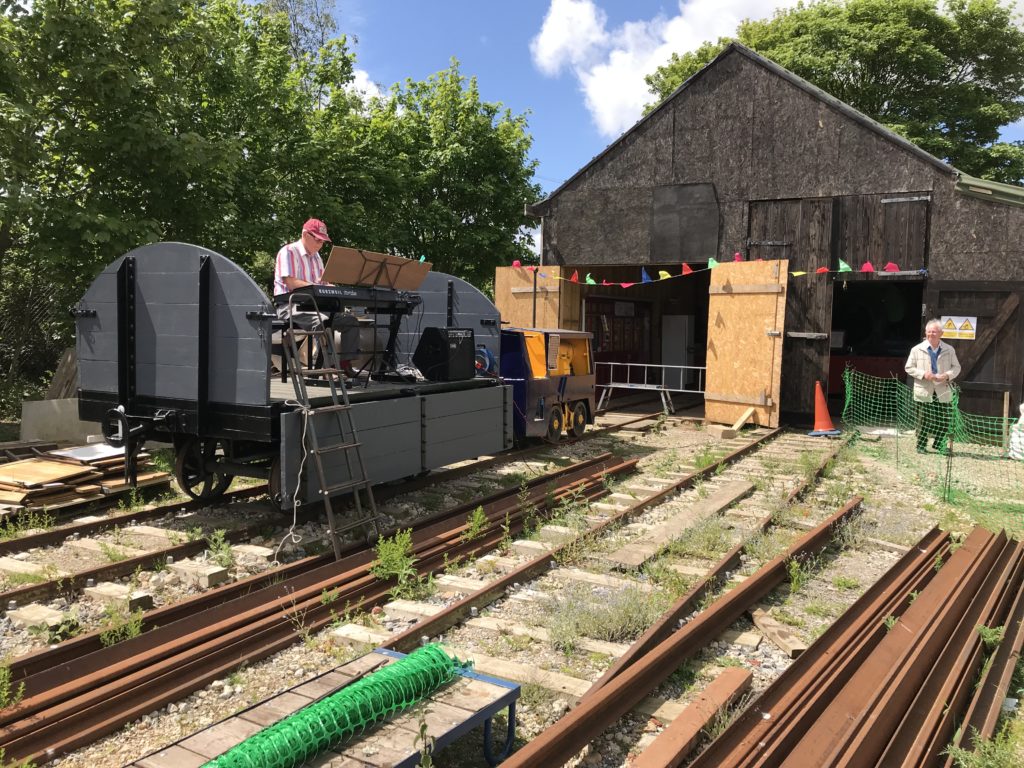 Music in the Coal Wagon courtesy of John Handley. A surprising but excellent stage.  On the right is a pile of 50lb rail which will be used for our 80 yard length of track.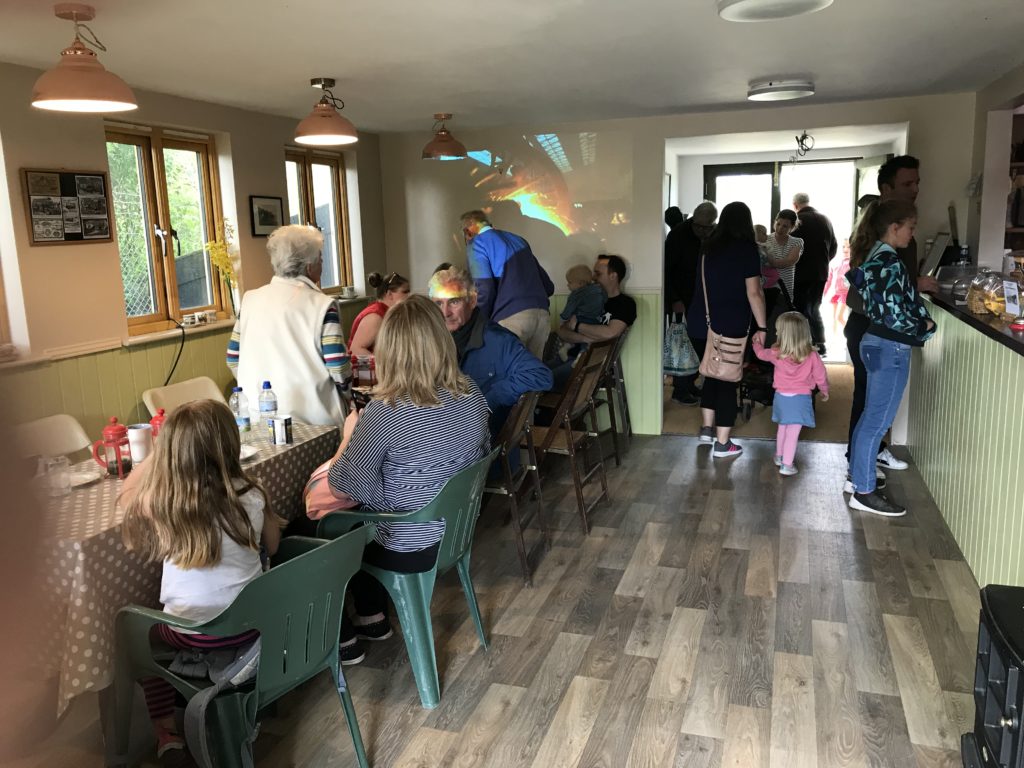 In the Station Cafe, films were projected onto the end wall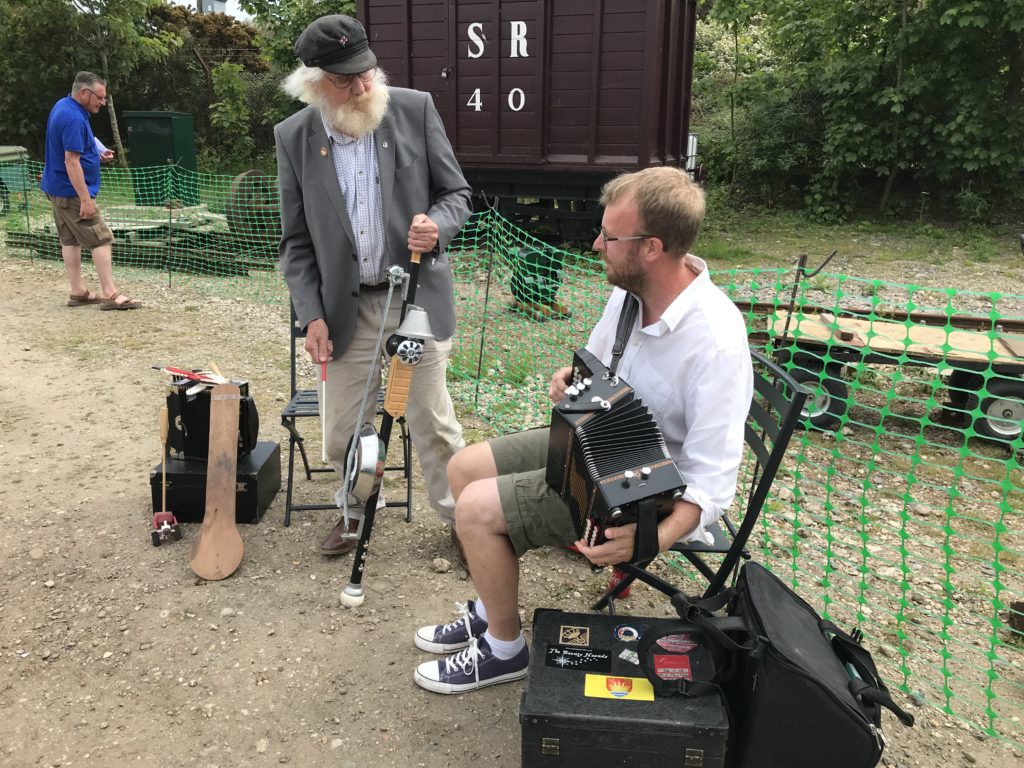 More music in the afternoon form John and Alec. That is John's unique percussion stick on the left.
John Bennett 28th May, 2019
Bank Holiday Monday, 27th May 2019