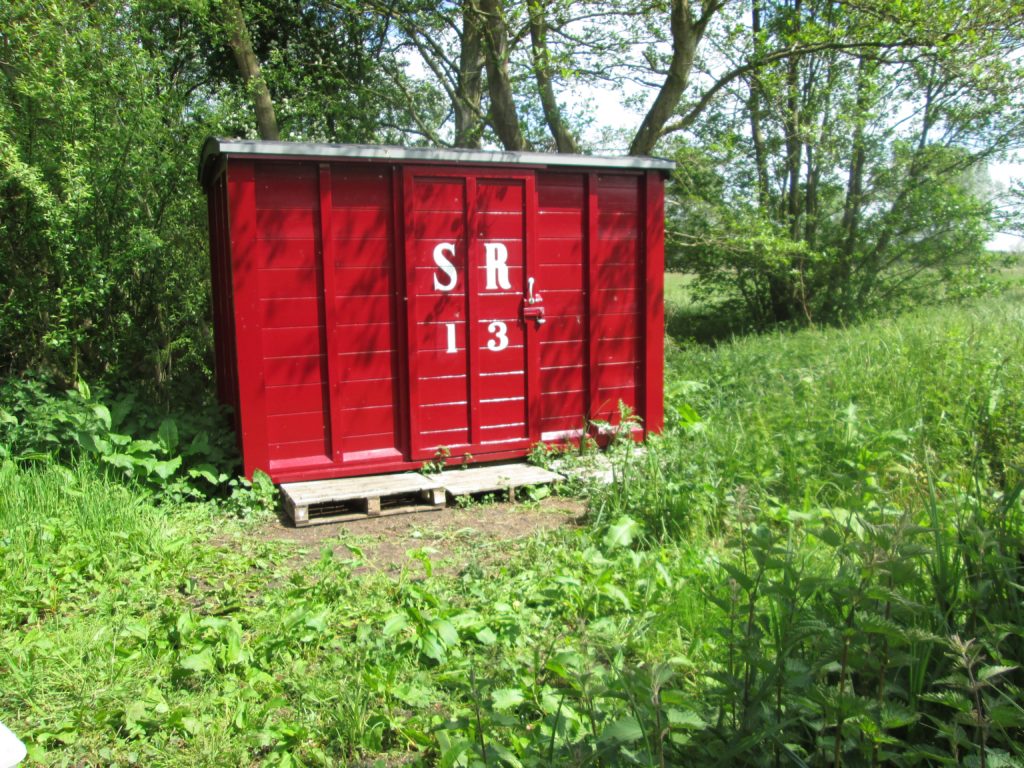 On a beautiful spring day at Wenhaston Station, Bernie, one of the Trust's longest-serving volunteers – completed the lettering on SR van body No 13. Nestled in the vigorous vegetation, it now looks very much the part. Although the SCDC planning department insisted that we build it without wheels or underframe, it still forms an appropriate part of the Heritage Train Project – the total of which also includes Van 40, Open Wagon 41, balcony Brake Composite Coach 7, and of course Sharp Stewart 2-4-0T "Blyth" – all replicating their as-built condition in 1879.
The van's sister body – of No. 14 – can be seen at the East Anglia Transport Museum in Carlton Colville. This is of course original, not a replica, and is very well looked after and displayed.
The difference in size between the two vans is because No 13 is displayed in "as-built" condition, while No 14 is "as extended" – by English Brothers of Wisbech. The SR used one – usually both – vans on every train, to carry perishable goods and parcels, as there was never a Guard's Van on the railway.
First Part of the Heritage Train Project Completed