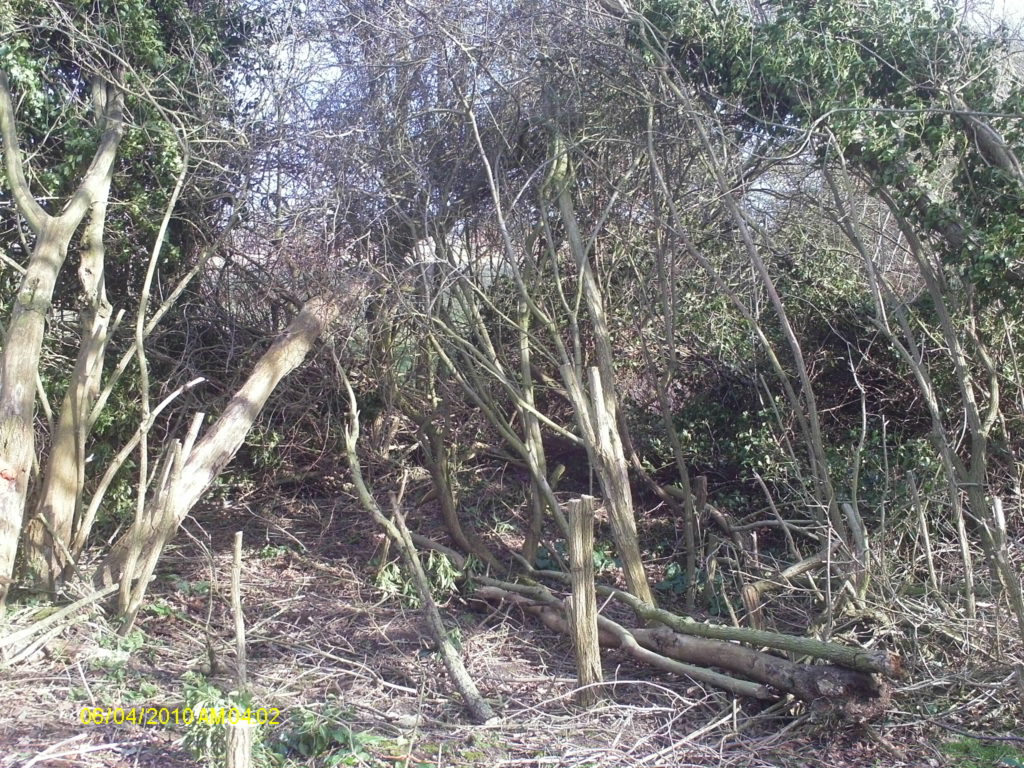 On Saturday 22nd February, three volunteers worked in glorious weather on the trackbed and the station site. John, Southwold's Town Crier, carried on with raking the twigs and general rubbish off the trackbed. Toby and James tackled the (rather daunting) tangle of vegetation at the accommodation crossing (LC 21). A combination of rock-hard dead trees and ivy resisted us every inch – but by the end of the workday we were more than half way through it.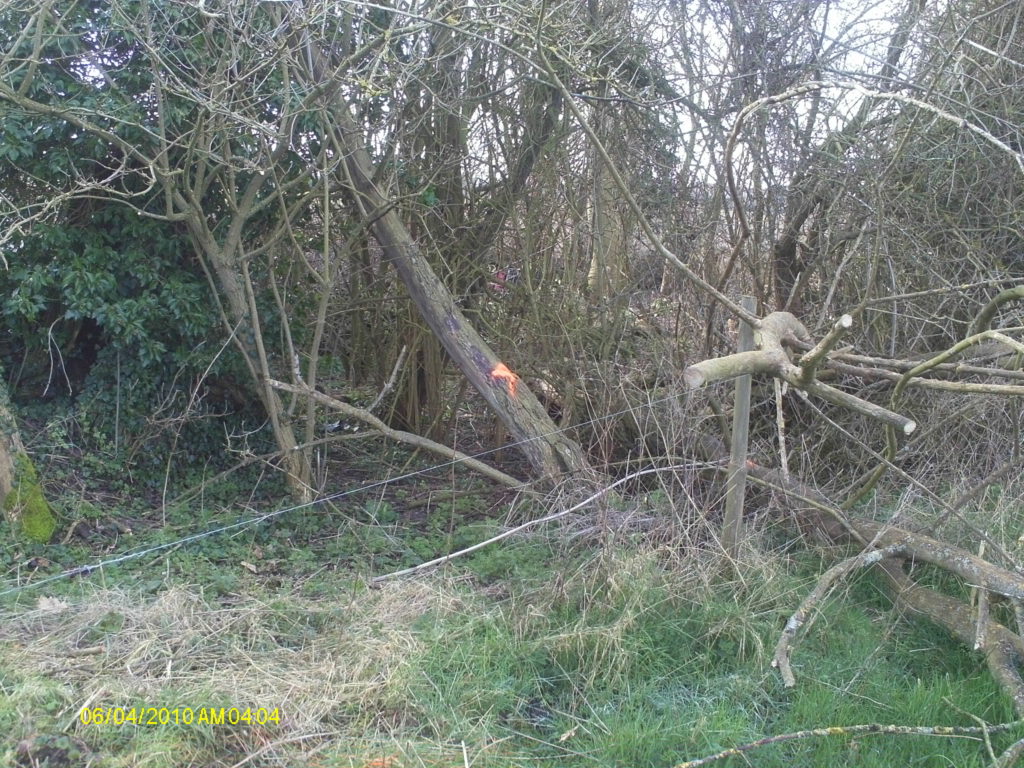 As a result of advice received, we are building a number of wildlife-friendly vegetation piles – one of these, expertly weaved together by Toby, has been established close to the northern fence line: this will act as a model for other such provision along the trackbed. We tried a bit of stumping, to see how hard it would be – it proved to be quite as hard as expected. The hundred or so stumps in the pathway will certainly provide steady work for the team for 2 or 3 months in the spring.
We cleared the area where the replacement gate – on the northern boundary of the wood – will replace the SR original, and will act as an emergency access from the pastures onto the trackbed if required. We already have 4 gateposts for this crossing – though carrying them to site (there's no vehicle access) will be …. interesting, as will digging the large holes in soil full of tree roots.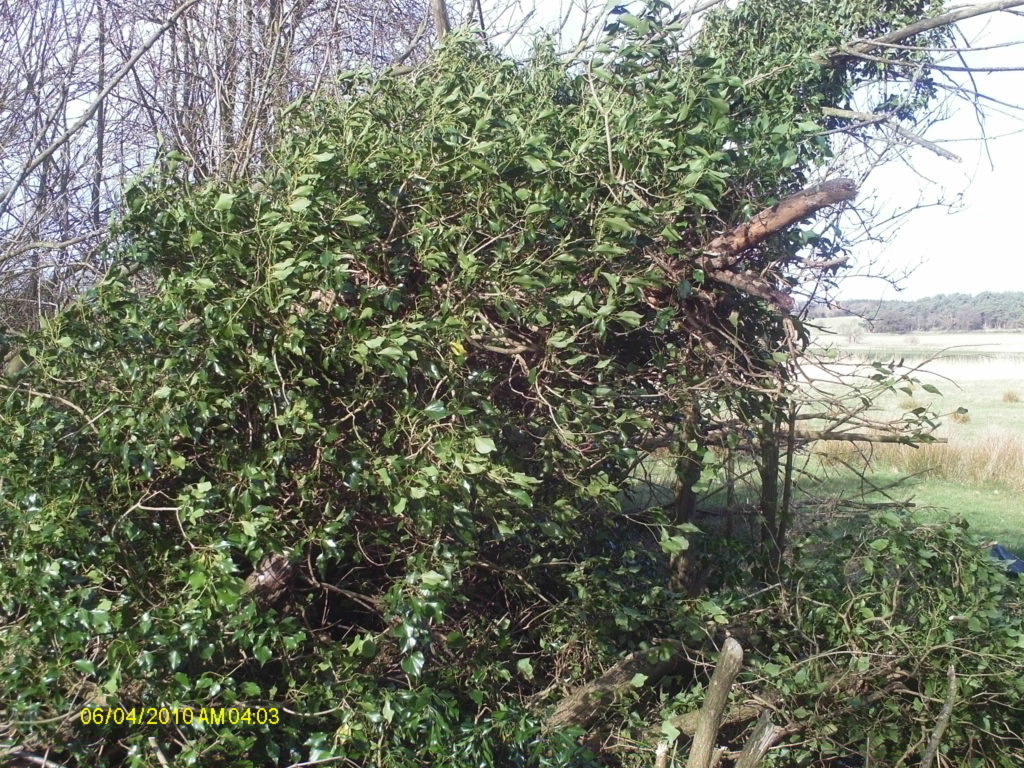 As we left site, we put in the first three chainage markers to try the system (they are placed along the stock fence, knocked well in, and also tied to the fencing). As expected, the ground is so soft that they have to go in quite a way. When the chainage is marked all the way to our eastern boundary, and the posts are each numbered, it'll be much easier to refer to a particular point along the railway. The 2×2 softwood posts are not designed to last more than a year or so: they will be replaced – along the trackbed at least – with something more substantial and permanent to support the promised Club 22 sponsors' brass plaques.
The SRT-owned trackbed section includes the site of an original SR Milepost – it would be nice to provide a replica in situ, if we can find what they looked like. We are also custodians of two accommodation crossing sites (driftways) – Nos 22 and 23, but not of the original SR bridge abutments, which are not on SRT land.
We hope that, as the weather improves, more volunteers will join us at Wenhaston – it's not every day you have the chance to clear the trackbed of a 3-foot-gauge railway which has been closed for almost 85 years. There's several months of work, still, just clearing the trackbed path and making it comfortably and safely walkable, quite apart from actually laying the permanent way, when we finally get permission.
Dead trees, ivy and chainage