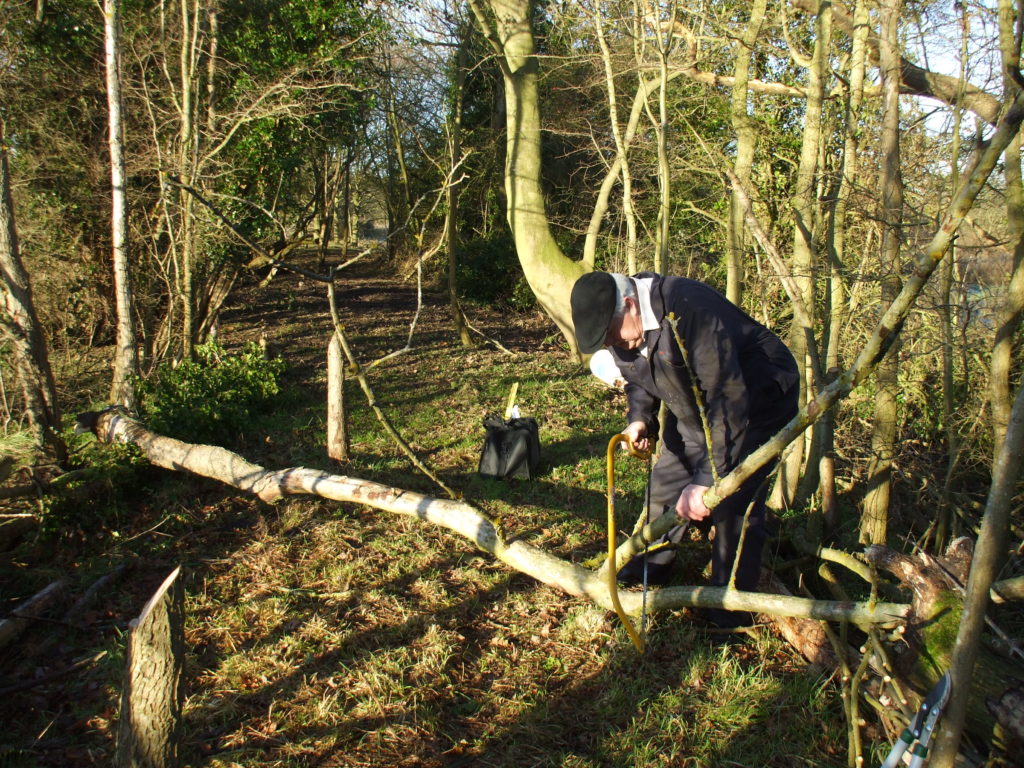 As the weather forecast was so good, we decided to fit in an extra workday at Wenhaston on December 29th. Five volunteers cleared most of another chain of trackbed, also spending some time clearing up the new havoc created by the most recent storm: a number of large dead trees, and a couple of even larger live ones, were brought down onto the cleared trackbed, by the south-west wind. The biggest of these has much too much girth for hand sawing, so will have to await a qualified chainsaw practitioner.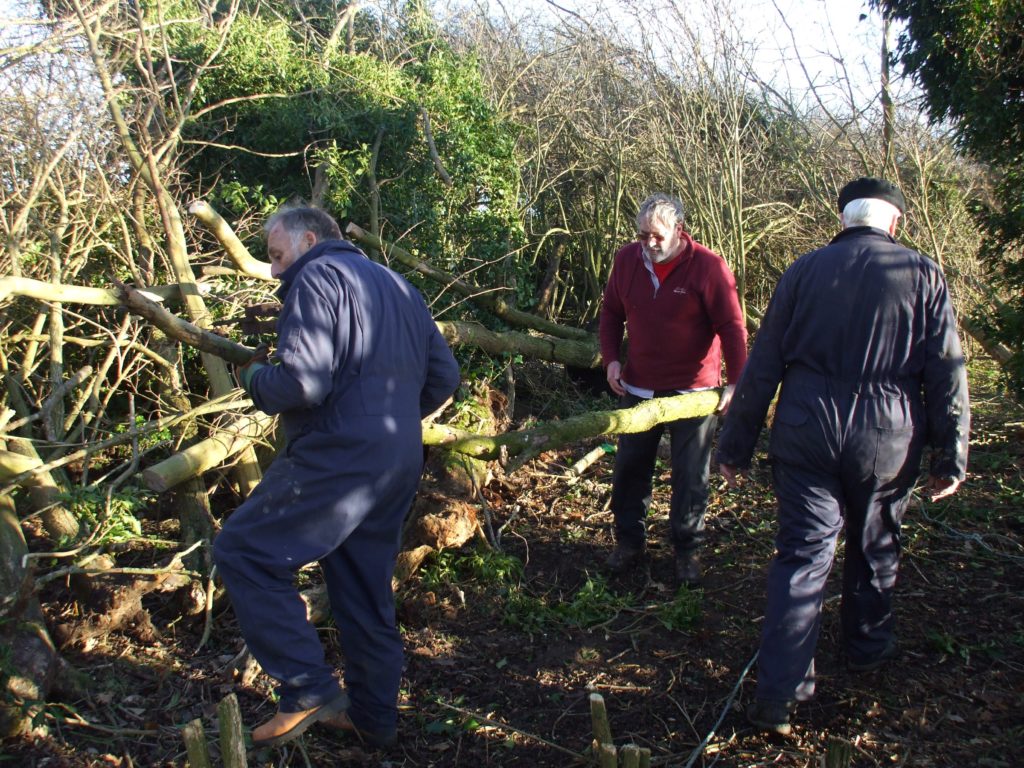 A very sturdy table has been donated – thanks Toby – so we can have our mid-morning teas and lunchtime sandwiches out of the leaf litter.
After three hours, we wanted a change, so we prospected the remaining seven – or so – chains of the wooded trackbed from the field edge.  It looks as if the going may be slightly easier from now on. The civil engineering is interesting, and quite complex – the local topography has dictated a cutting at about chain 16 to 17, in which good drainage will be essential. As far as we can see, the trackbed in the cutting is as dry as that on the embankment, which is very encouraging.
If this view of the civil engineering is not an illusion, caused by too many mince pies (or by too many brambles), then we have a nicely-varied railway in prospect, with embankment sections, a part on a hillside shelf, and a cutting section, as well as what will probably have to be quite a substantial, though low, bridge – over the waterway, roughly half way along our land.  Add to that the presence of several very fine specimen trees, good local views to north and south, the meanders of the nearby Blyth River, and distant views of Blythburgh and Blyford churches, and we could not have picked a better spot to start the railway rebuild.
An extra day – because we could!