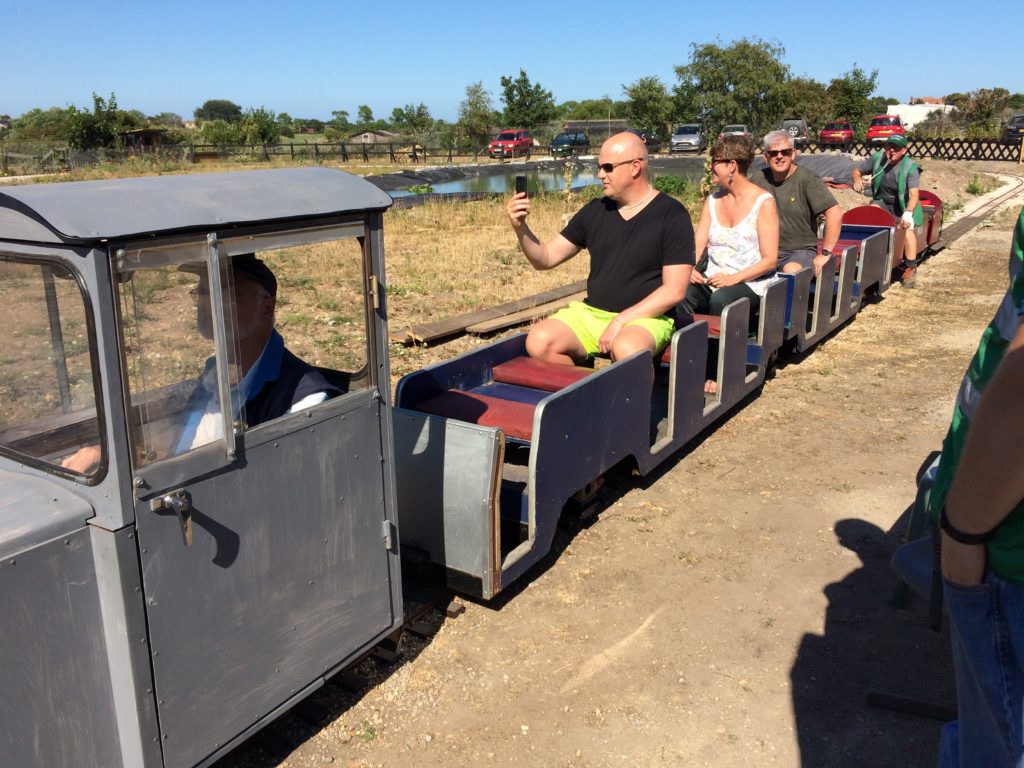 Opening day and the first rides on the BVLR. The loco has been painted dark blue since this picture.
The cab is rather like a Spitfire cockpit!
Oliver Densham steaming the little Opel.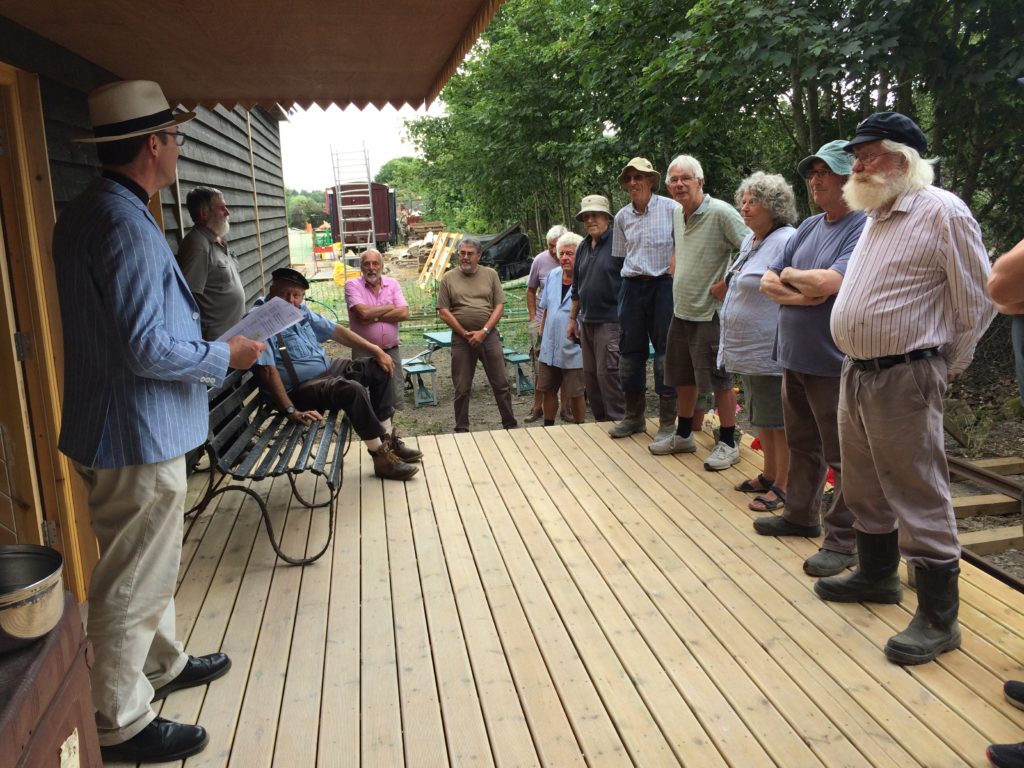 Rev Simon Pitcher says a prayer for us and the new Station. There are references to steam engines in Isaiah! That is an original Southwold Station seat on the platform, kindly donated by Anne and Tony Lee.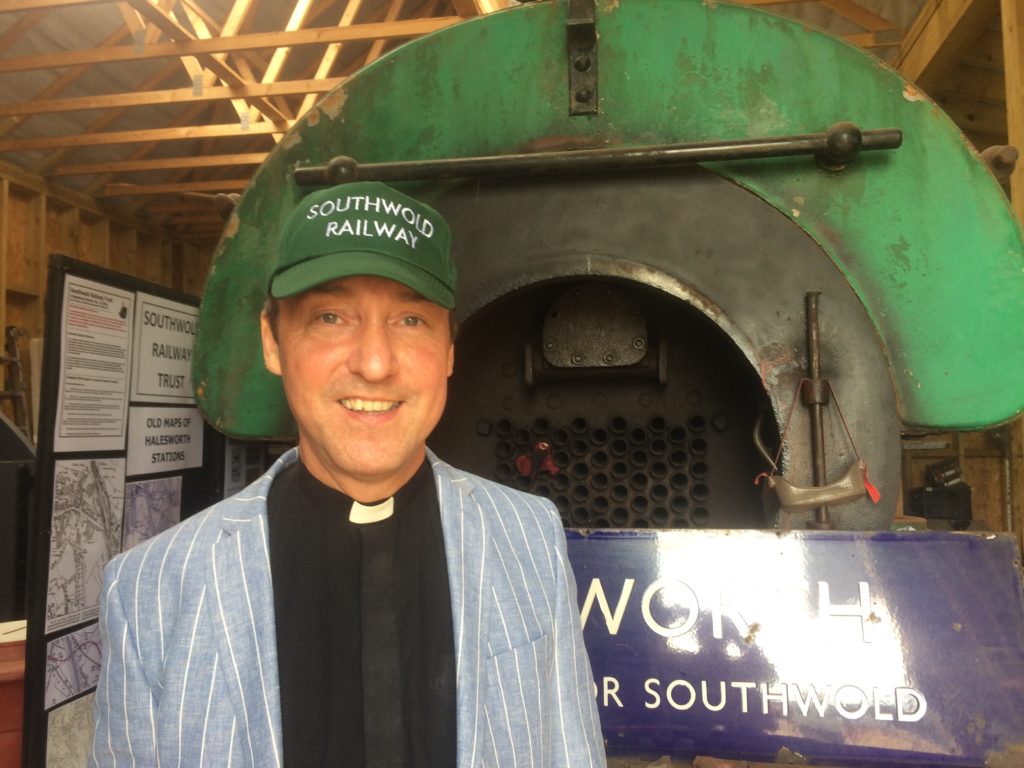 Rev Simon again, sporting one of the new SRy hats. They are becoming a cult item locally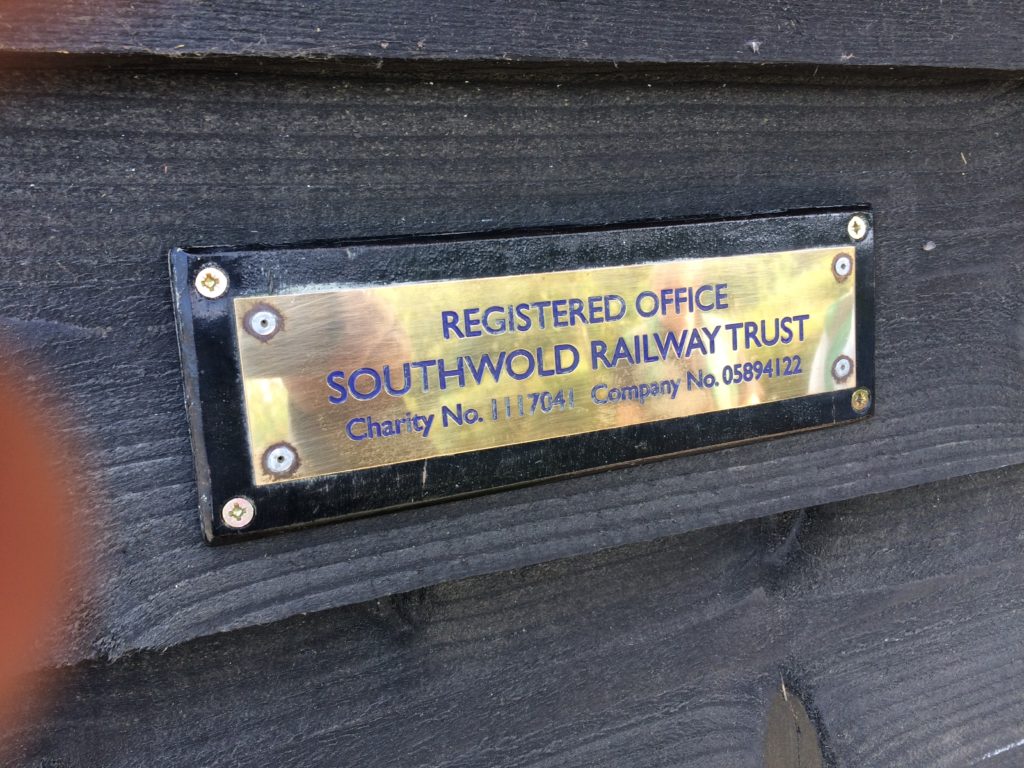 The Trust plate goes up again.
Blyth Road 14th – 21st July, 2018