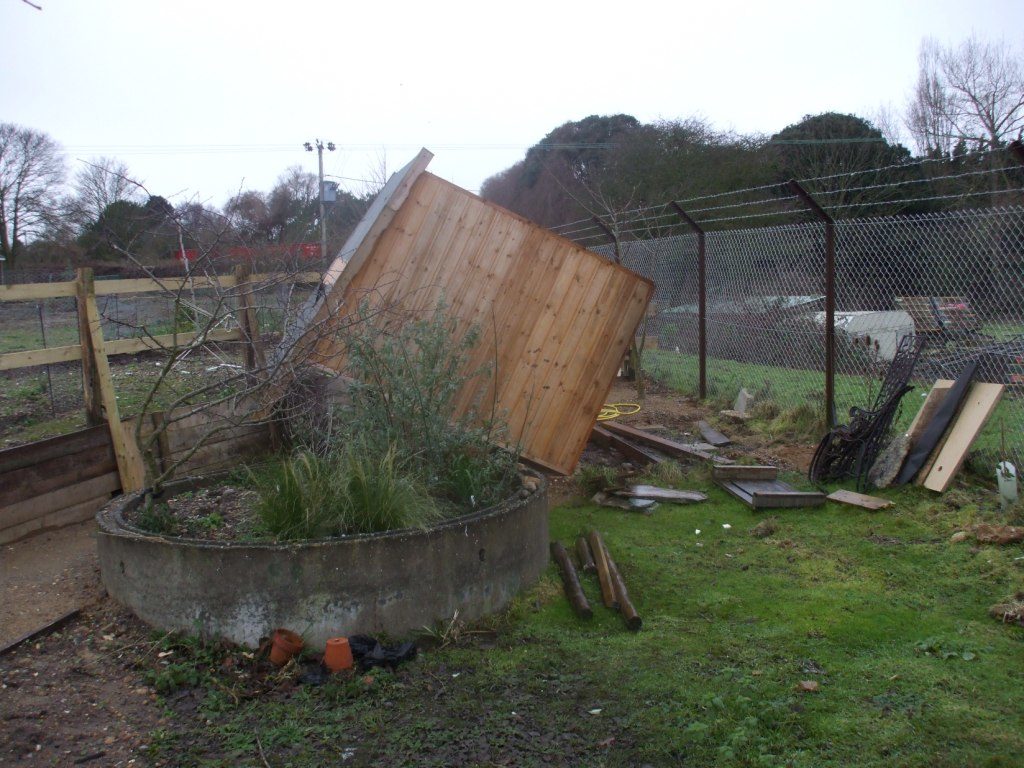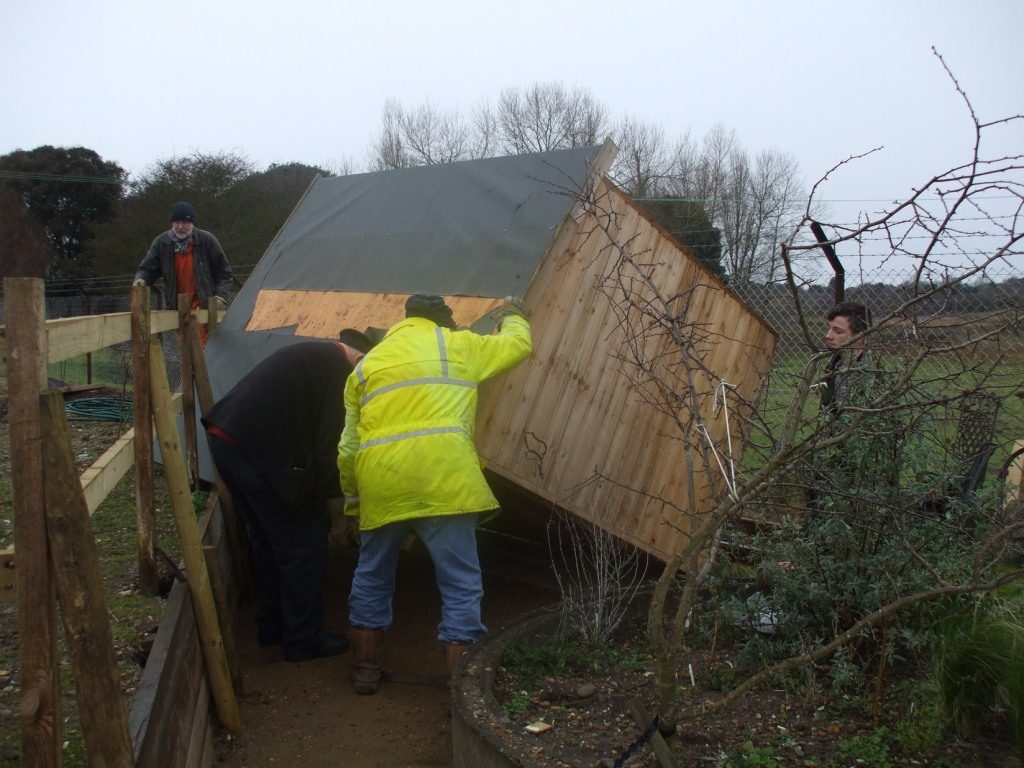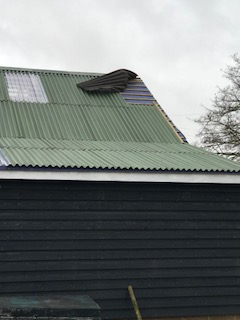 January in the UK is noted for the variability of its weather, and we have certainly had our share of strong winds onsite. The latest storm not only lifted some of the corrugated roofing on the engine shed and brought down quite a few straggly buddleia trees, but also managed to overturn the summerhouse too! This remained largely intact (just a single pane of glass broken) and ended up resting on the retaining fence (which needed a couple of lateral bars replacing). With a bit of teamwork, we managed to restore the building to the upright position and have also developed a plan as to how we can anchor it firmly to the ground to avoid the same thing happening again.
Elsewhere onsite it became apparent that drainage is a problem, so John Barber and his team identified where a drainage channel required to be created under what will become the trackbed of the remaining section of the Blyth Valley Light Railway. While it might appear to be tricky sloshing through such muddy conditions, it is only possible to see exactly where the drain needs to go when there are puddles in evidence. The site slopes gently downwards towards the river, so we are just ensuring that the excess water will not accumulate under the trackbed. The extra trackwork is about to be ordered from the suppliers and the remaining section of trackbed sub-base will be completed once the drainage pipes have been installed.
In the relative warmth of the engine shed Ted, Bob and the team have continued working inside the smokebox – ultimately succeeding in the safe removal of the blast pipes. Follow this link to SCALDWELL's Facebook page for pictures. We have also taken delivery of a 3-Phase Air Compressor, which will prove invaluable in due course in providing power for some of our tools. Currently the compressor is stored on Wagon 41, which also has the benefit of making it easier to move. Also within the shed, work continues on the preparation for the concrete floor of the workshop area. We hope to start the concreting within the next two weeks, with all the building materials already delivered.
As if all this activity were not enough, Neal & Nigel Davis delivered the new BVLR loco (as yet unnamed) after its recent successful trials at Ashmanhaugh. It's quite a beast and now awaits better, warmer weather so that it can be suitably painted and lined. Recent recruit Keith – a professional painter & decorator) cannot wait to get his hands on it! With plenty of legroom within the cab for the driver (and a hinged roof giving plenty of headroom access too) Neal has decided to construct a similar loco for himself too.
Back in action for January