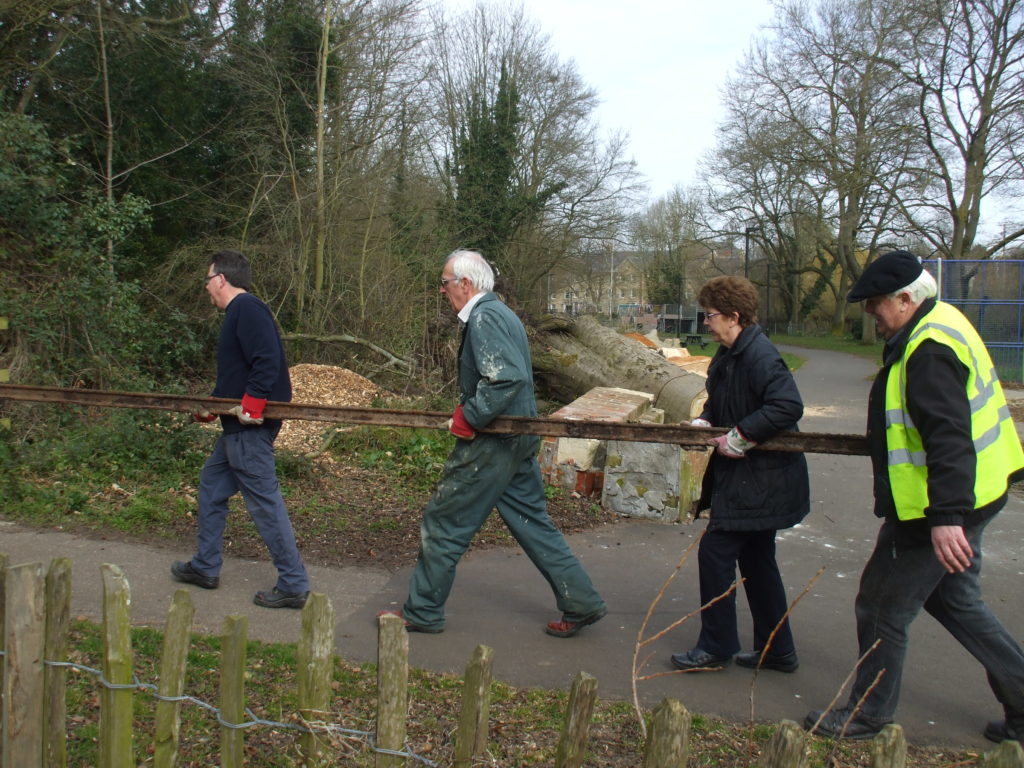 On the morning of Saturday 15th March, volunteers – with the essential help of Wenhaston member Roger Desborough and his tractor and trailer – collected around 188 feet of rail from two locations.
Thanks to the generosity of the Trustees of the Halesworth Millennium Green, around 68 feet of rail, in four pieces, was manhandled along the footpath and over a bridge to the waiting trailer. Various snails and slugs were incommoded by this, and various volunteers' backs suffered.
The condition of the rails varies, but particularly of interest is the 30 foot length, which must have been laid in or near to the new locomotive shed at the Folly in the early part of the 20th century: by this time, the original 21 foot lengths had been superseded by 30 footers, and it was with these that the Harbour Branch Light Railway at the other end of the line was laid between August and November 1914. So it seems logical that this long and unwieldy rail would not have been taken far – and that it could well have formed part of the trackage in the shed itself. Ideally, when it has been
used for shunting at the workshop, it could sometime be put back on its longitudinal timber baulk on the footprint of the shed.
The tractor, trailer and convoy of volunteers' cars then decamped to a farm near Blythburgh, where the owner had also kindly donated rails. These are very lightweight, and if original SR, could only have been used in a siding – but their condition is good, and they are easy to handle. The six 20-foot rails were therefore delivered to our Southwold workshop (with two of the heavier rails), and will be drilled for studding, probably curved with a Jim Crow, and used in the "Big Shunt".
Then as a reward for hard work (the longest rail having been almost too heavy for us), the team walked over to Adnams' coffee shop in Victoria Street, and was regaled with hot drinks and their famous Blythburgh sausage rolls (which have to be seen to be believed).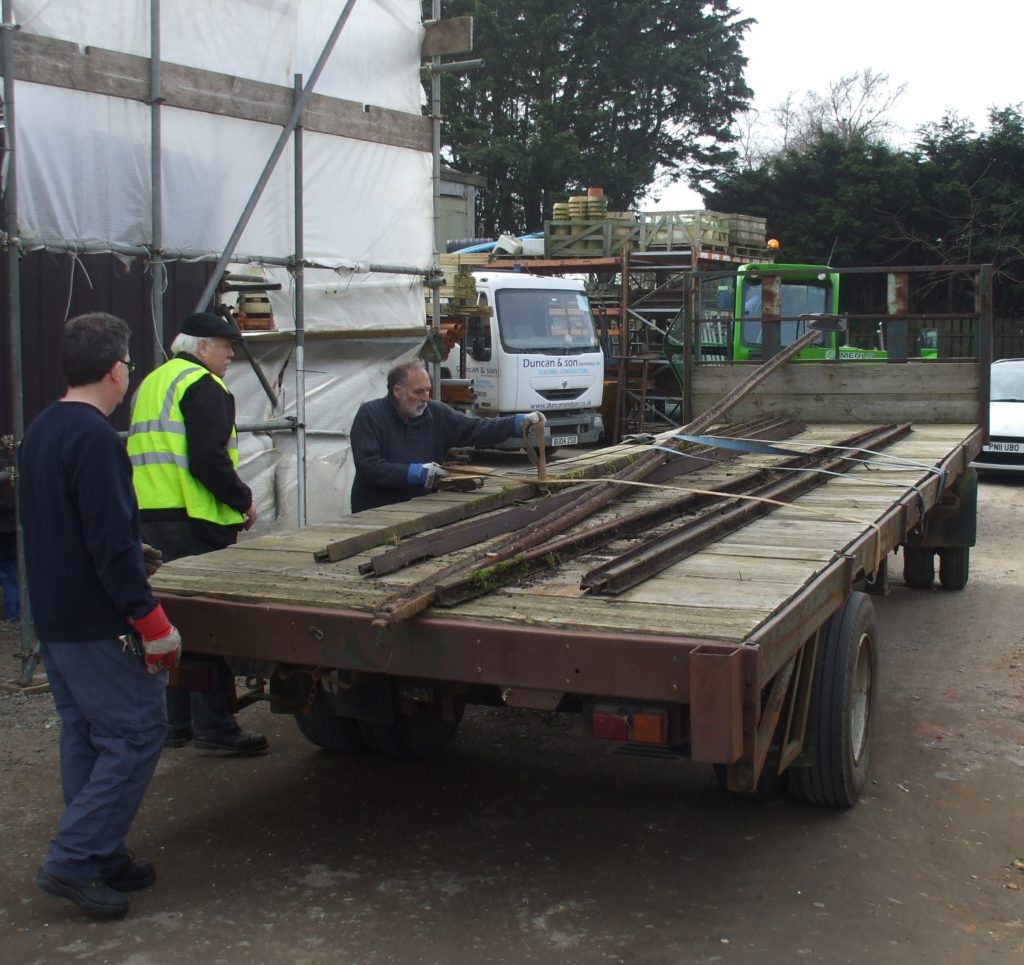 188 feet of rail for the new Southwold Railway