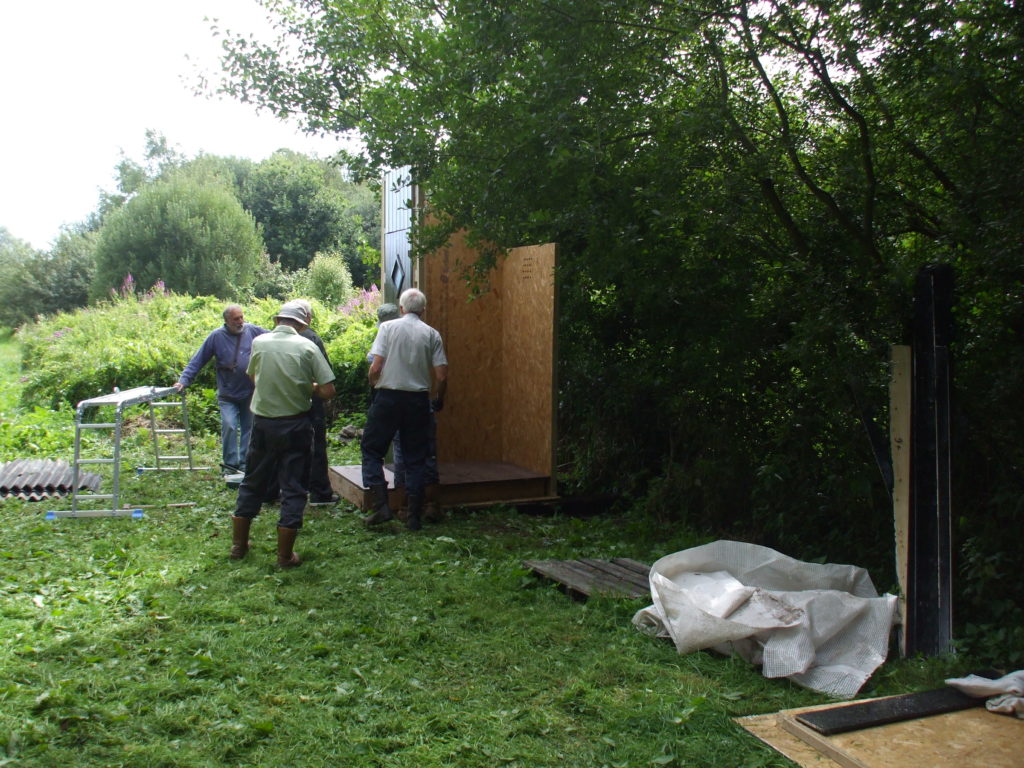 With the help of Sean's trailer and pick-up (I cannot imagine how we would manage without the "Digger"), the dismantled parts of the Wenhaston station WC were delivered to the station site, and immediately erected.
As a result of a lot of planning, this went pretty well, and we now have a traditional railway-type WC opposite the van body.
In fact, because we are mostly working at the east end (and at Halesworth) the building is not yet practical (nor "christened") – but it looks the part, being finished in old-fashioned bitumen matt black.
This building looks small in the open air, and is well concealed under the trees: SRT does have planning permission to erect it here. We will need to complete the roof (and the final coat of paint) before the winter really sets in.
Wenhaston Station gets a new Building