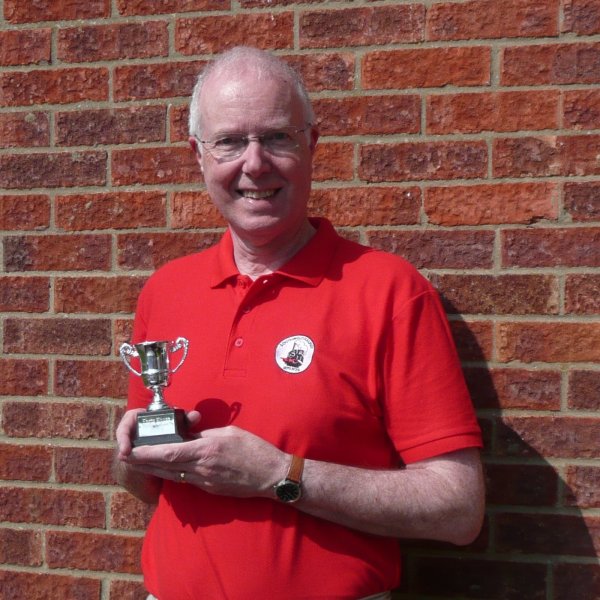 Stewart Green, Southwold Railway Trust shop manager, who is also the Trust's most prestigious model railway engineer, has just exhibited his famous "Southwold (1922)" layout at Bognor Regis. The layout won the exhibitors' vote for the best in show – a very gratifying result against a very strong standard of work elsewhere at the show.
Stewart is shown with his trophy (presented in memory of Ernie House – a former club member), while also modelling one of the Trust's brand new polo shirts, which are available from the shop at 27 High Street, Southwold, or online.
Stewart's other most famous layout is "Bridge over the Blyth", in N scale on Z track. This can be seen at the National Exhibition Centre Warley Show on 22nd and 23rd November.
Many congratulations, Stewart.
Trust Shop Manager receives an Award