A major project that is well underway at Steamworks is our combined inspection and ash pit. This lies outside the engine shed on the southern most road and is essential for the maintenance of Blyth.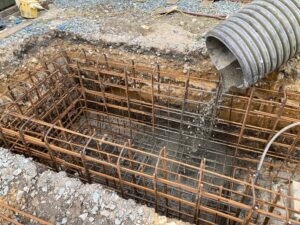 With the hole dug, a good deal of rebar was installed before the concrete floor was poured.
Once that had hardened, shuttering was added and more concrete poured to form the sides.
Finally steps were added at the eastern end.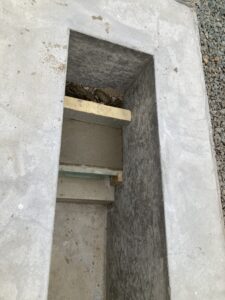 Everything was then left for 6 seeks to fully harden. We would like to thank the contractors involved in the project.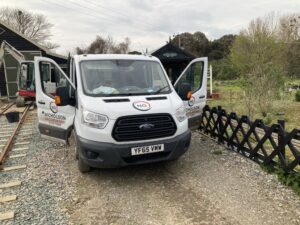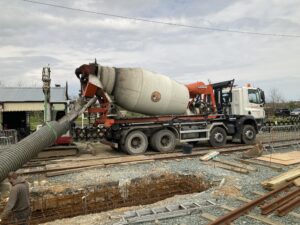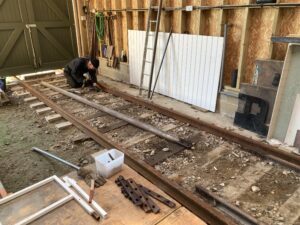 Meanwhile the volunteers moved the new lengths of 50lb rail into place – not a light job!
Mells and wagon 41 were shunted as far into the shed as possible and the old 30lb rail removed from the outer shed. These were dog-spiked which held surprisingly well taking a good deal of force to remove.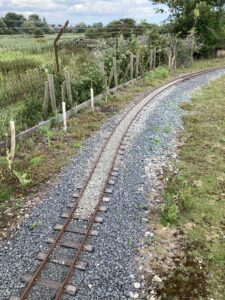 Talking about track, the miniature railway track has recently received some careful fettling and re-ballasting to ease some of the lateral twist and also one section has been lifted slightly where settling has caused quite a gradient. Running last Sunday revealed a much nicer ride.
Richard Stone