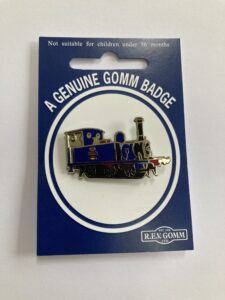 Now available at Steamworks and in our online shop, a lovely quality enable badge featuring BLYTH in her Great Eastern Blue livery.
The badge is approximately 40mm by 25mm and has a safety pin style back.
These will become a limited edition as future stock will carry the BLYTH name underneath so get yours while you can!
Made in Birmingham in the UK using techniques from the late 1880's but with the assistance of more modern press machinery most of which dates to the 1940's to 1970's.