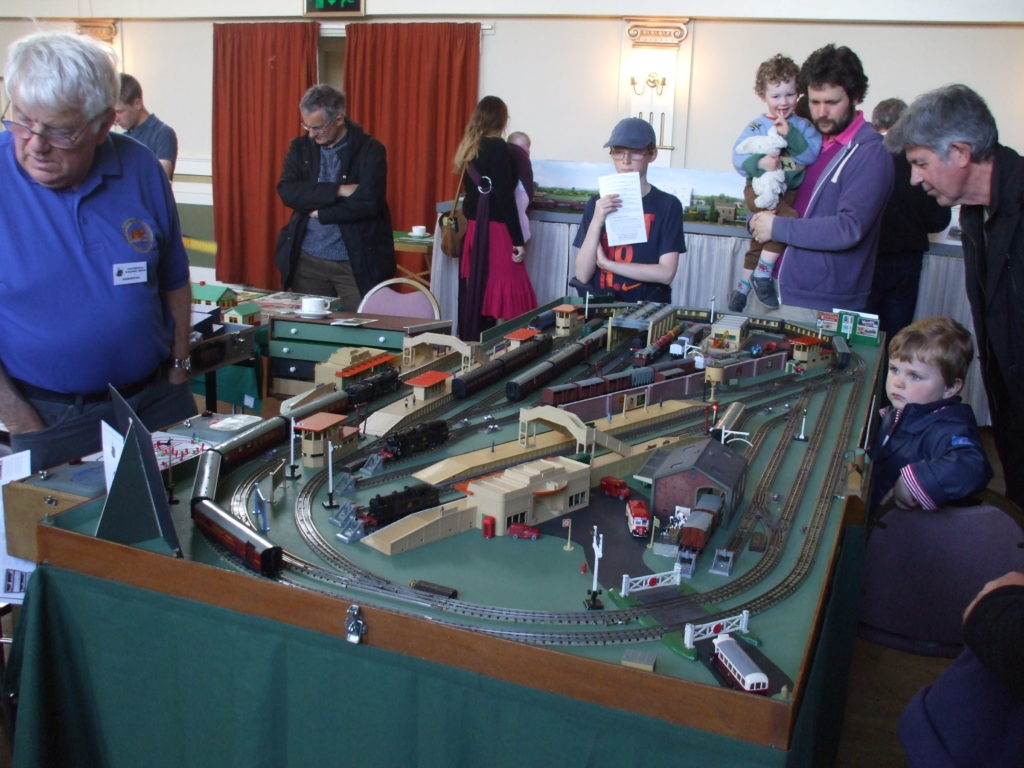 The Railway Trust's third biannual Show on the Bank Holiday weekend was a great success. Admirably organised by Trustee and newsletter editor John Ridgway, it attracted a wide range of people, including, on Sunday, many very small children, who were fascinated by the models on show.
Stewart Green, our Shop manager and well-known modeller, demonstrated his very popular model of Southwold Station, as well as a new N-scale mini-layout of the Heronry. Simon Pitcher, another Railway Trustee, showed his work-in-progress model of Framlingham station – and visitors could enjoy Hornby-Dublo, several narrow gauge layouts, and even more – and more eccentric – minimum gauge ones.
The Trust took the opportunity to showcase its work at Wenhaston and at the Southwold
Workshop – which many of the show visitors were able to see on guided tours – comments in the visitors' book were all very complimentary.
The Trust made a very nice profit (well, not a profit, really, as all monies are of course dedicated to Trust Aims) – and, more to the point – several very useful contacts were made in the heritage railway world, as well as invitations to other events.
Above all not only did the visitors enjoy themselves, but the Trust volunteers and exhibitors did also – a thoroughly
Third Southwold Railway Show a Success