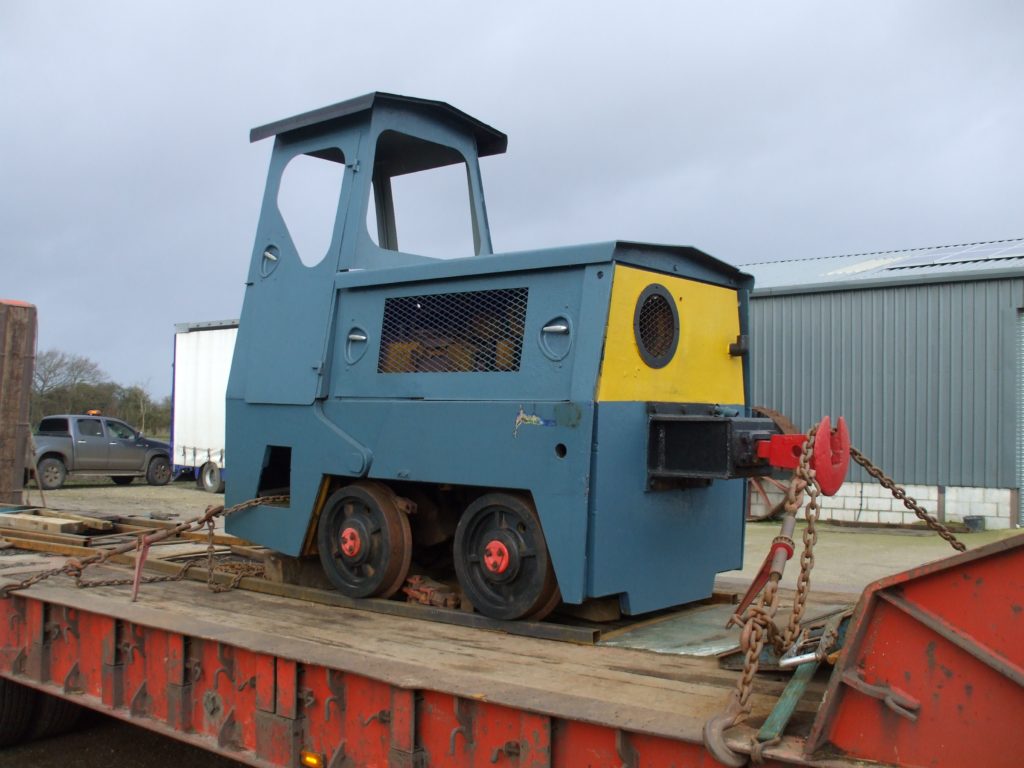 The Railway Trust's first locomotive, Motor Rail No. 105H006, owned by Peter Nicholson, was delivered to a site close to our planned Wenhaston Station on the morning of January 7th. 2014.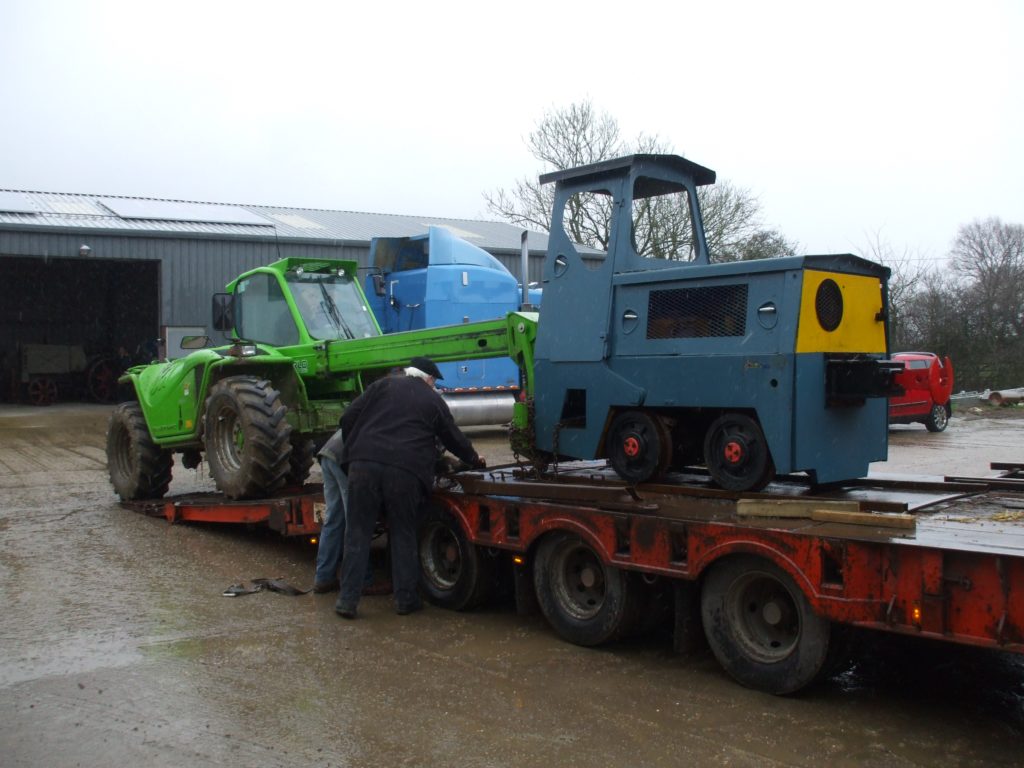 Substantially complete, though requiring some remedial work, the loco has been well looked after, and will be ideal for railway construction, as well as for training volunteers in engineering, maintenance, and driving.
We will now need to do a complete survey and appraisal of the loco, moving on, then, to restoration: the existence of the complete manuals will immeasurably aid this work.
The Trust would like to thank all those members who contributed to the cost of transport from Devon – we couldn't have done it without you.  Thanks are of course also due to the Motor-Rail's owner, Peter, for offering us this very useful item of motive power on extended loan.
Storage at Wenhaston (at a site not open to the public) was necessary because the complex "big shunt" at our Southwold workshop – to make room for the new loco – is not yet done: building modifications, and quite a bit more rail, will be needed to make that possible. However, the transport movement was completed now, so that as little disruption as possible was caused to the Devon Railway Centre, where the loco has been based.
The locomotive should logically become No 5, as the next number available after "Wenhaston":   a livery and a name will be decided later, in discussion with the owner.
The Motor Rail has Landed!