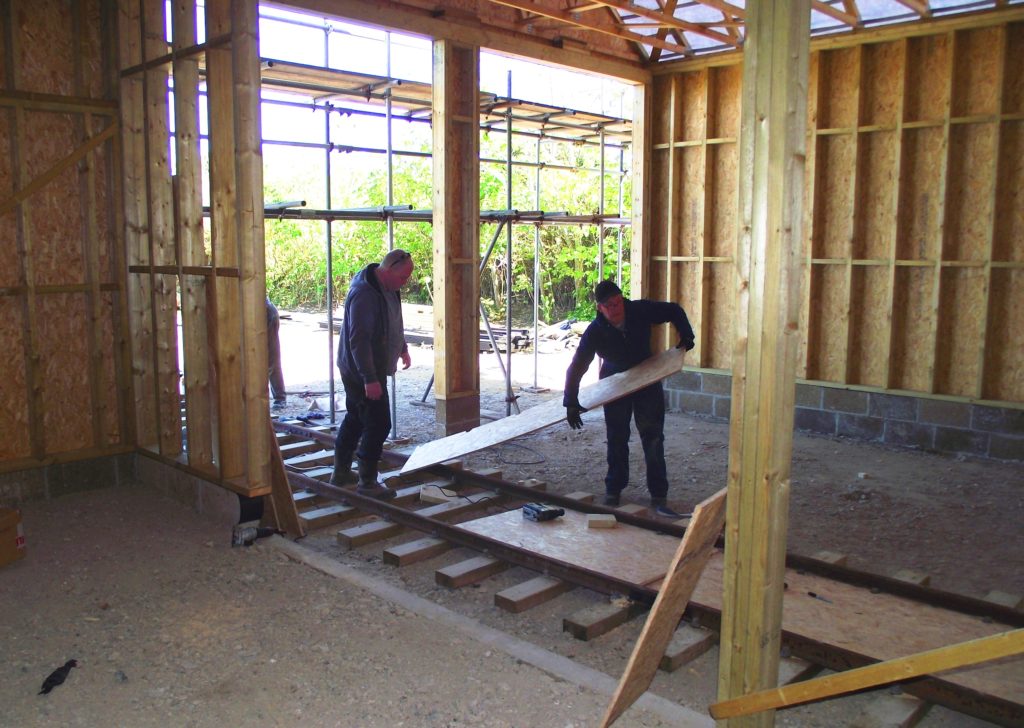 At the SteamWorks site in Southwold, the central part of the new visitor centre is almost complete, with just the roof cladding to complete, and services to put on. Trust volunteers laid a third panel of permanent track, plus a temporary (dogspiked) one for the unloading of rolling stock. On Wednesday May 17th, if all goes well, we will be collecting some more rails from Peggs of Aldeburgh, which should allow us to complete the "gap" between the existing panels, and to make a start on the second road in the rolling stock shed area. We have sourced some shorter trackscrews from GB Rail of Swansea – so life should be a little easier for the tracklaying crew.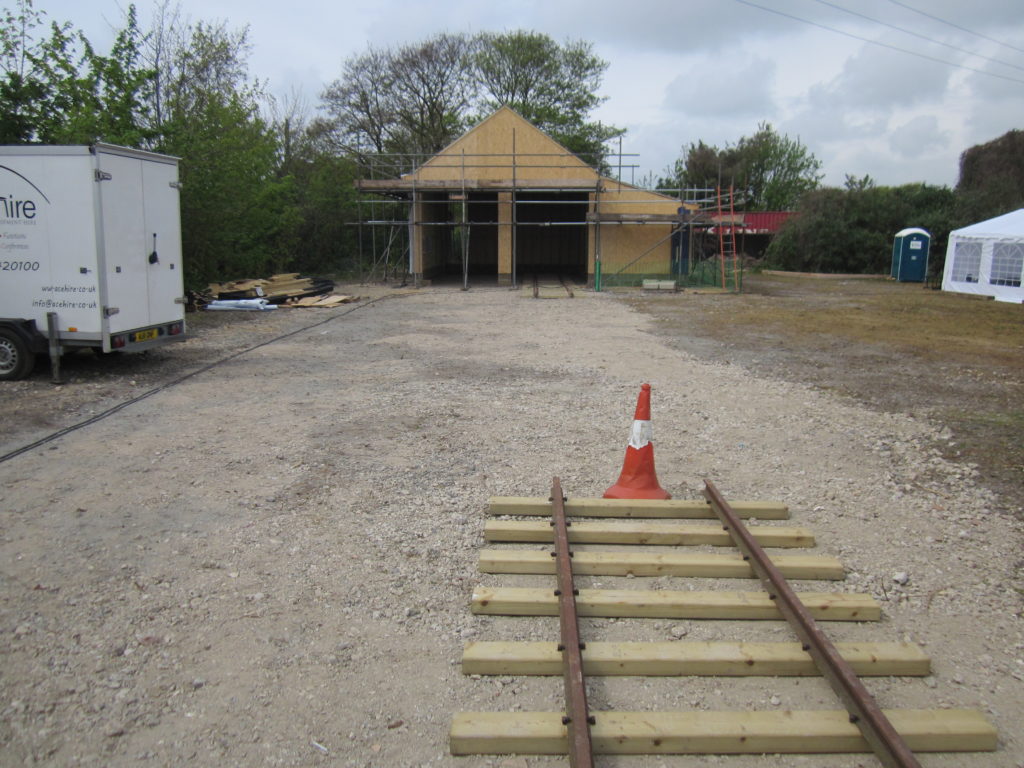 For those track nerds among our readers (yes, we know you are out there – others can skip this bit), we are pleased to say that, with the help of GB Rail, we have now firmed up on the specification for present and future tracklaying. The (still quite common) method of fixing rails with slightly-angled trackscrews, bearing directly onto the rail foot, is not really appropriate for a public passenger railway, because the amount of bearing surface between rail and screw head can vary with the exact placing of the drilled pilot hole.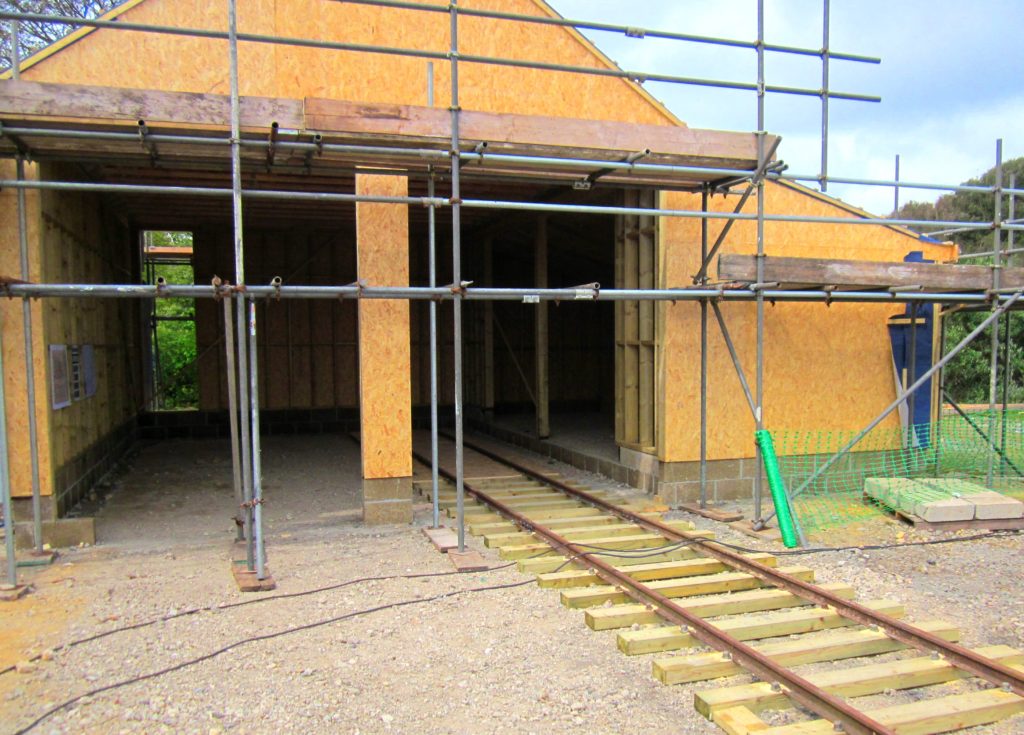 So we will be using solid nibless track clips, through which the track screws will fit, with a step which bears positively on the rail foot. The rails will ideally be 40lb per yard, although anything between 35lb and 50lb would be acceptable. Sleepers will be heavier than the very spindly originals, but will still be spaced at the SR standard, to preserve the "look" of the historic line. (This specification is remarkably similar to that which we planned for the abortive 2003 railway restoration, which was scuppered by local and council opposition)
The team also put down sterling board on to the sleepers, so that when we are crawling around under "Scaldwell", it'll be a little less hard on the back (delivery, by the way, has been delayed again – again by circumstances out of our control – but it has at least given us the chance to provide better conditions for the loco when it arrives).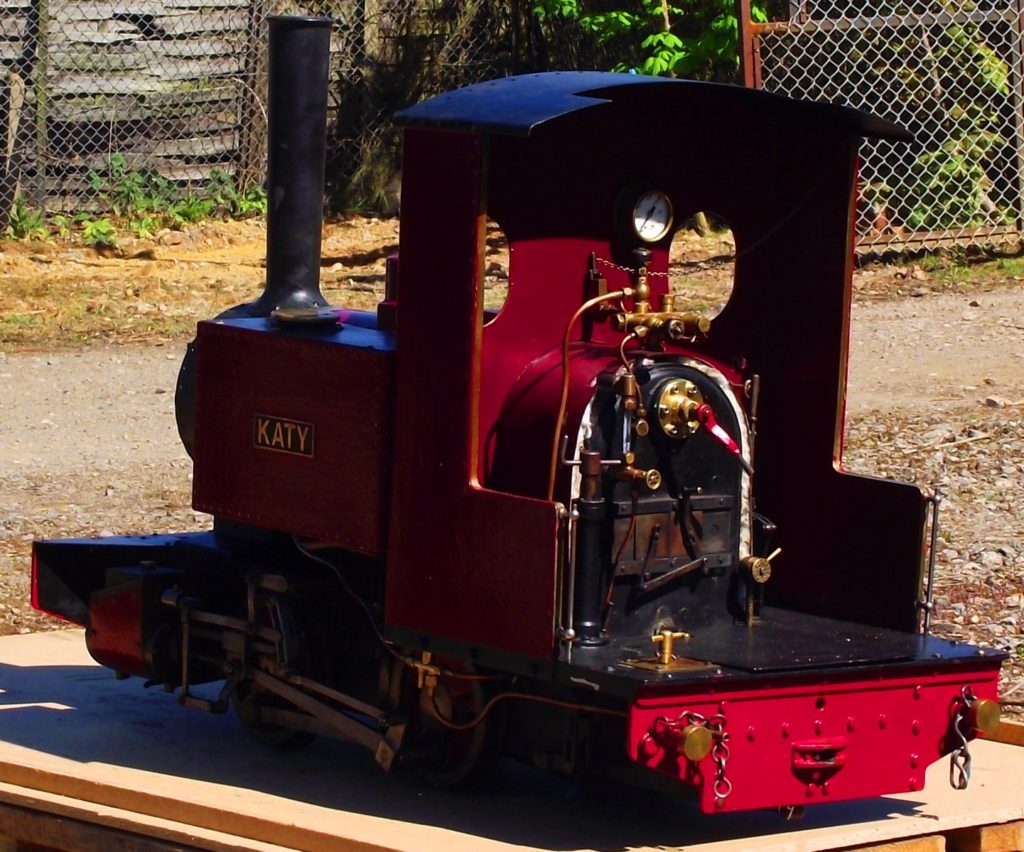 Meanwhile, one of our Trustees celebrated a birthday onsite, with the added attraction of miniature railway steam – in fact the first live steam on a site which should see quite a lot in the future. The 7¼" element of the scheme is also in planning mode – the levels are quite complex, so we should have some pleasant civil engineering on the Blyth Valley Light Railway which circles the acre.
There is a growing impression out there that the Trust is finally "getting somewhere". Seven new Members were signed up in one day, recently: funds are still being donated by Bonds and in other ways – although one simple fact of heritage railways is that there is never enough cash! The local opposition seems to be reducing, with many residents – and their councillors – now in support of our aims. If you want to see what's going on, our shop in Southwold at 27 High Street is open between 10 and 4 on Tuesdays, Thursdays, and Saturdays, and our Pop-Up shop in the Throroughfare in Halesworth will be open 9 till 5 every day between May 25th and 31st. Join us for only £15 per year (£7.50 for juniors) and you can become part of England's next Narrow Gauge Adventure.