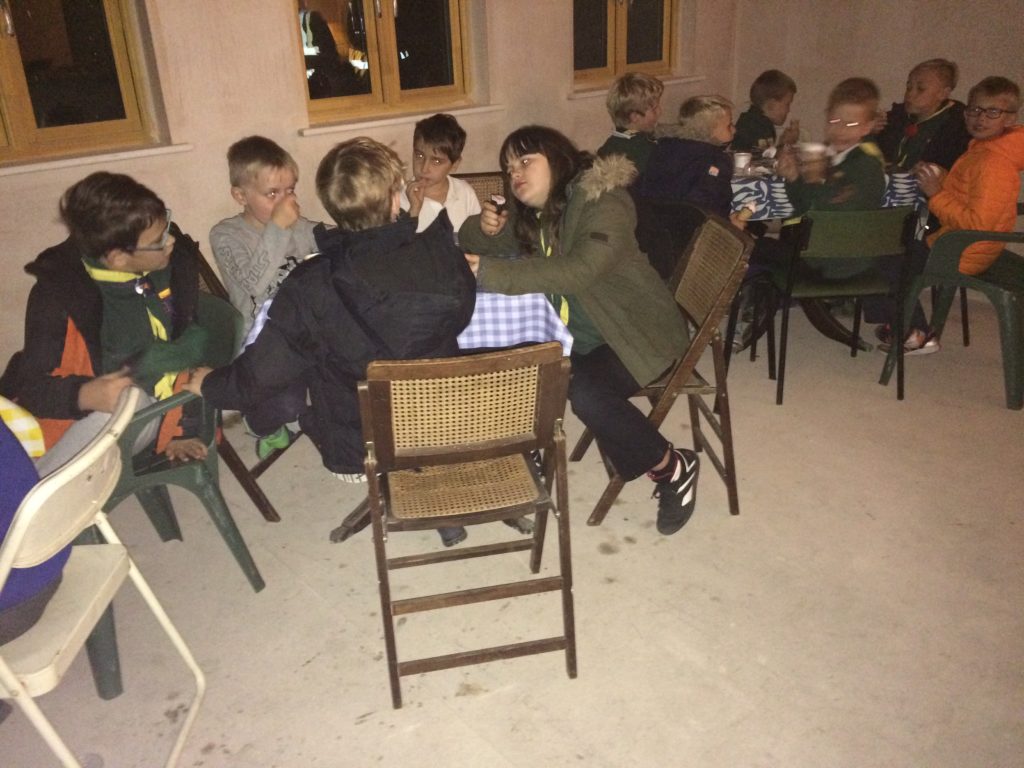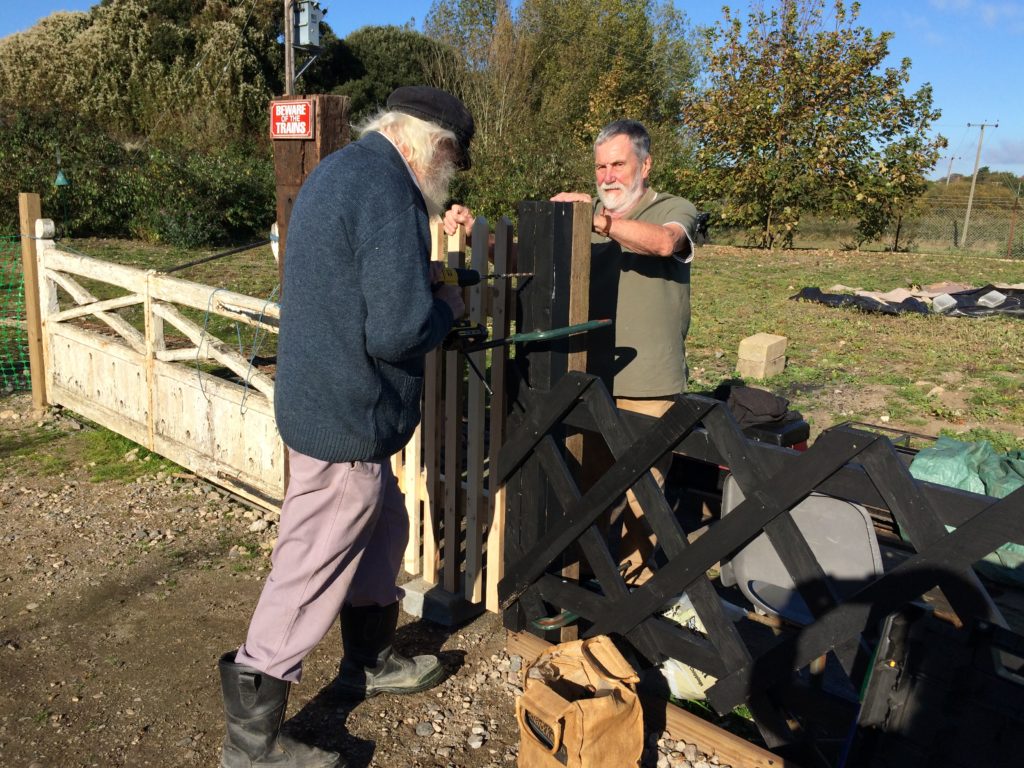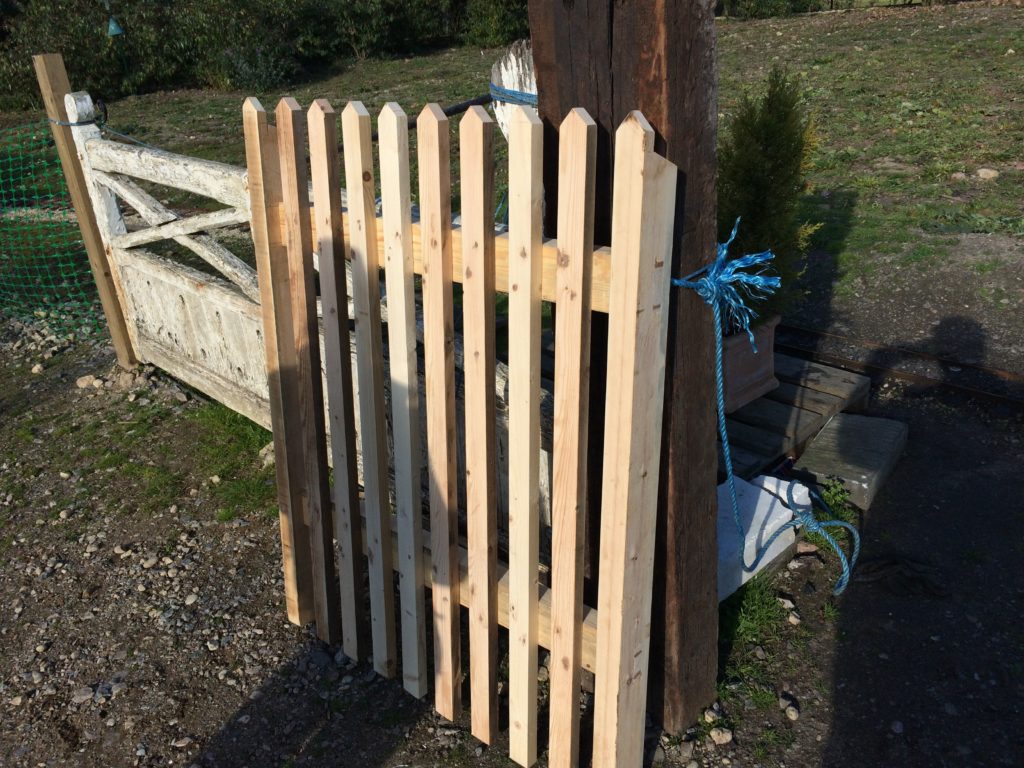 The top photo show the Southwold Cub Scout visit on Monday evening, 1st October. After a talk by Oliver on the workings of steam locomotives, there was just enough light to run rides and ice cream was provided. We hope to continue this relationship and the possibilities of a "Railway Badge" of some sort are being looked at.
The two below show John Barber's new BVLR passenger gate and its installation by John and Grant last week. Note the cunning detail of the end paling morphing into a post. It was based on the gate at Darsham Station.
Thanks to all those who attended our Open Day on Saturday 27th despite some cold and occasionally wet weather. Great steam rides with Oliver and Robin. John H and Brian running the Cafe and Shop respectively. The decorating is getting done by Toby and others, and some of the lighting is now second fixed thanks to Rob Bishop and Martin. The shop, now that Peter has re-assembled it, will now be open every Saturday from now on. We have those Wenhaston Station in the Snow Christmas Cards.
The next Open Day will be on Saturday 29th December (11 to 4). Meanwhile the Annual Lunch and AGM will be on Saturday 10th November.
John Bennett
29th October, 2018