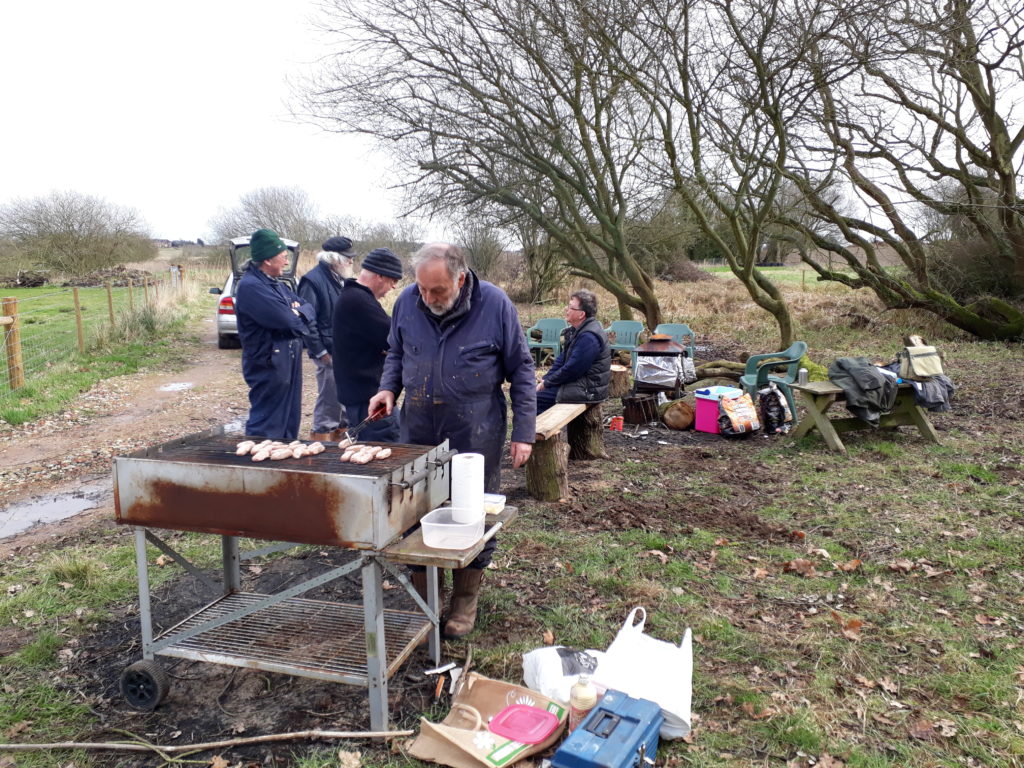 After a hard half hour adjusting the position of "Blyth"'s frames (to allow more room for "Scaldwell"), the trackbed team kindly invited the workshop team to a barbeque on Trust land on Wednesday. The weather was (eventually) kind, and we all had a very pleasant al fresco lunch, near the site of the new bridge. Then we all got back to the hard work (which of course never ends), with the host team continuing with environmental work, and the invitees working on Open Wagon 41, and the timber store and Coach 7 covering roofs.
The hinge assemblies for the wagon sides are now ready for collection at Peggs of Aldeburgh, and, with both ends well in hand, the 10' x 2' sides can be added. As it will soon be time to paint the wagon (or is that a musical?), there has been some research on what type of grey the SR used – but all we have are black-and-white photos, so it'll have to be a guess. For this kind of job we use Williamson's Paints, designed as they are for railway purposes.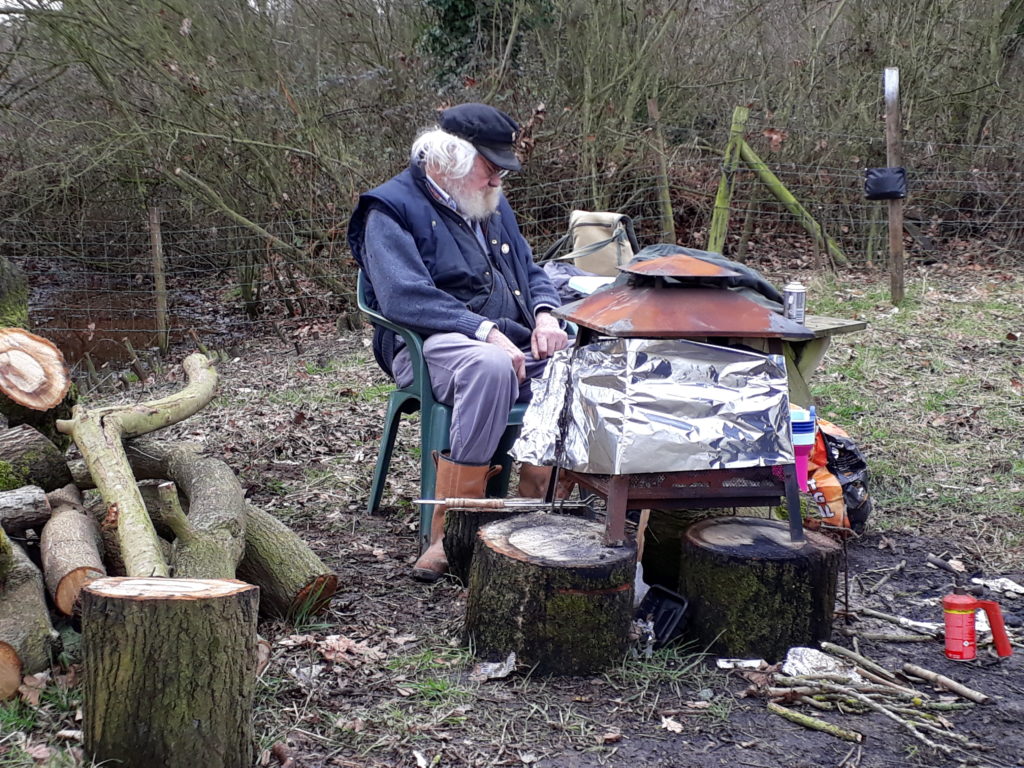 We are looking forward to a busy year, with the completion of both wagons, our own Model Show on April 29, various staff and volunteer social events, the new project at Blyth Road Southwold, the arrival of the Peckett, a further planning application at Wenhaston, and continued work towards the main SRT project of restoring the entire branch line to Halesworth.
Both photos Robin V