Well, we were thick with snow last time I updated this blog, and now it's looking quite a bit like spring- I don't know where the time goes. Of course, there's not been much going on down at Blyth Road, but as the situation vis-a-vis lockdown changes, there is a good chance we will be able to see some limited activity down at Steamworks once more.
As usual however, work has been going on apace at North Bay as the Blyth replica continues to take shape.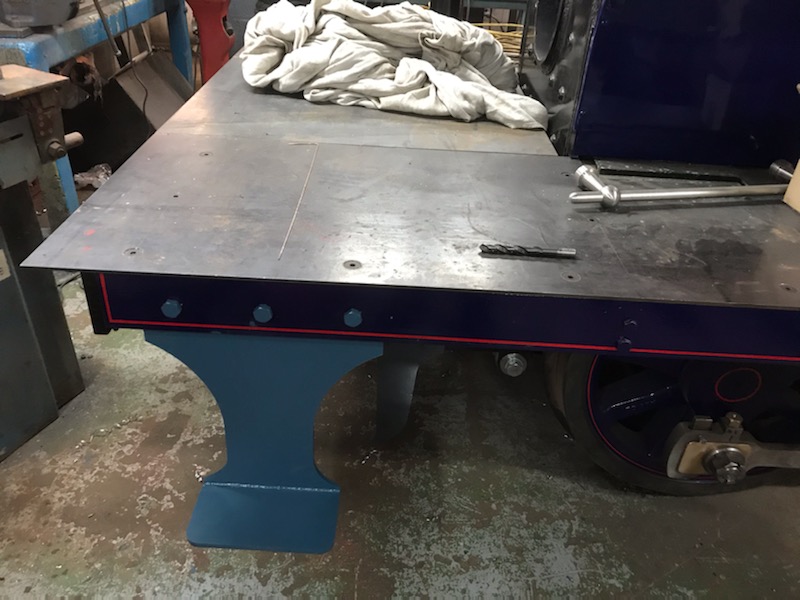 This is the rear of the locomotive, showing the footplating in position and the cab step beneath in blue undercoat. On top of this assembly of course will sit the rear cab sheet and the tanks, when they have been fabricated. Note the cab handrail laying on the footplate next to the firebox.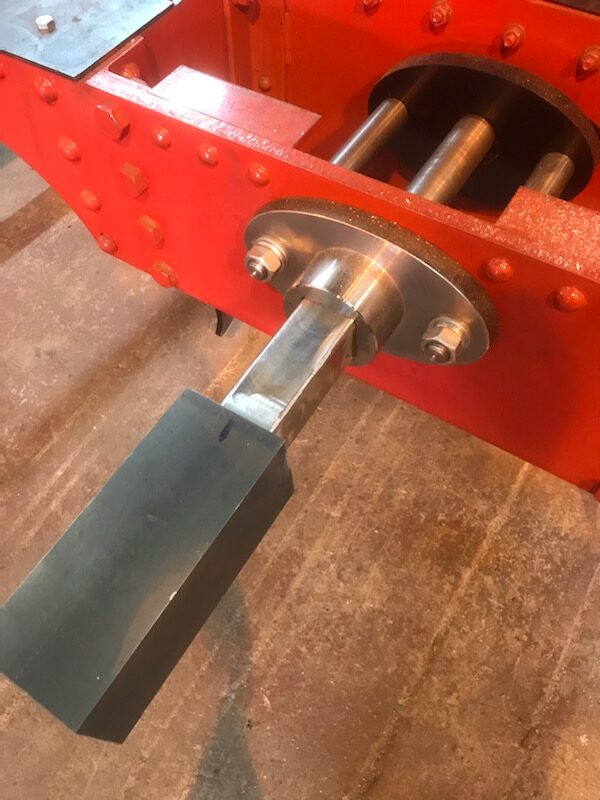 Fabrication of the buffing and draw gear is under way also, the above photograph showing that at the front end of the loco. It's a big lump of steel at the moment, which will in time be transformed into the Norwegian 'chopper' buffer couplings that were such a distinctive feature of the Southwold Railway, and may still be seen in use on the Isle of Man system.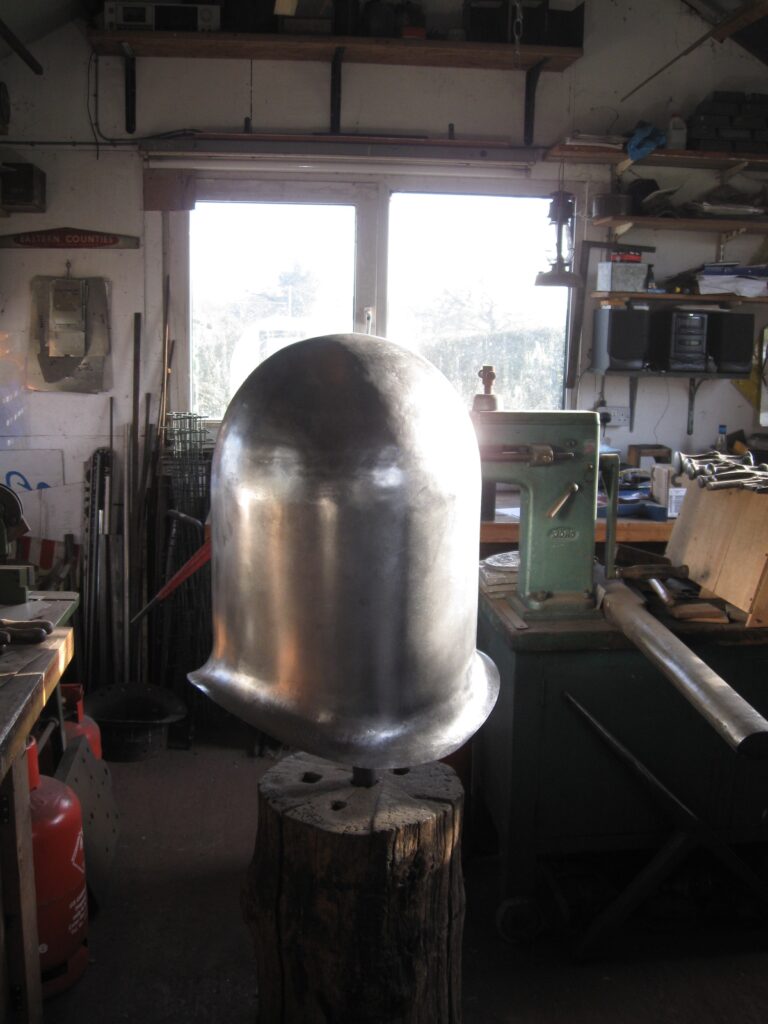 A particularly impressive piece of work is the new dome cover, which looks to have been fabricated by hand the old-fashioned way, using traditional panel beating techniques. This will have been fabricated in two portions, the domed portion being seam welded to the cylindrical skirt, with the flare rolled into the lower portion. The geometry of this can be deceptively complex.
Alfred Rosling Bennett, in The Chronicles of Boulton's Siding (an excellent book, but uncomfortable reading for anyone with a sensitivity for fine engineering and elegance in locomotive design) relates the story of the man employed in the early days by Sharp, Roberts & Co. (later to become Sharp, Stewart & Co.) to manufacture their brass dome covers. These were highly ornamental, with mouldings around top and bottom and a distinctive square base, which made the geometry rather simpler and found much favour on the continent in the pioneering days of railways. It was apparently a full time job for this one individual to spin these domes from a series of complex patterns, to such an extent that when he retired, the company discarded this characteristic trademark in favour of of the now familiar round-topped dome flared down to the boiler wrapper. It's an entertaining story, but there are one or two points in Bennett's book that are perhaps best not scrutinised too closely, and this may well be one of them..
Of course, Fattie Robin is still around, and quite demanding in the morning when he requires food. He certainly knows where to find it now if by some chance I fall down on my obligations. Give 'em an inch..
Oliver
Never trust domeless engines..