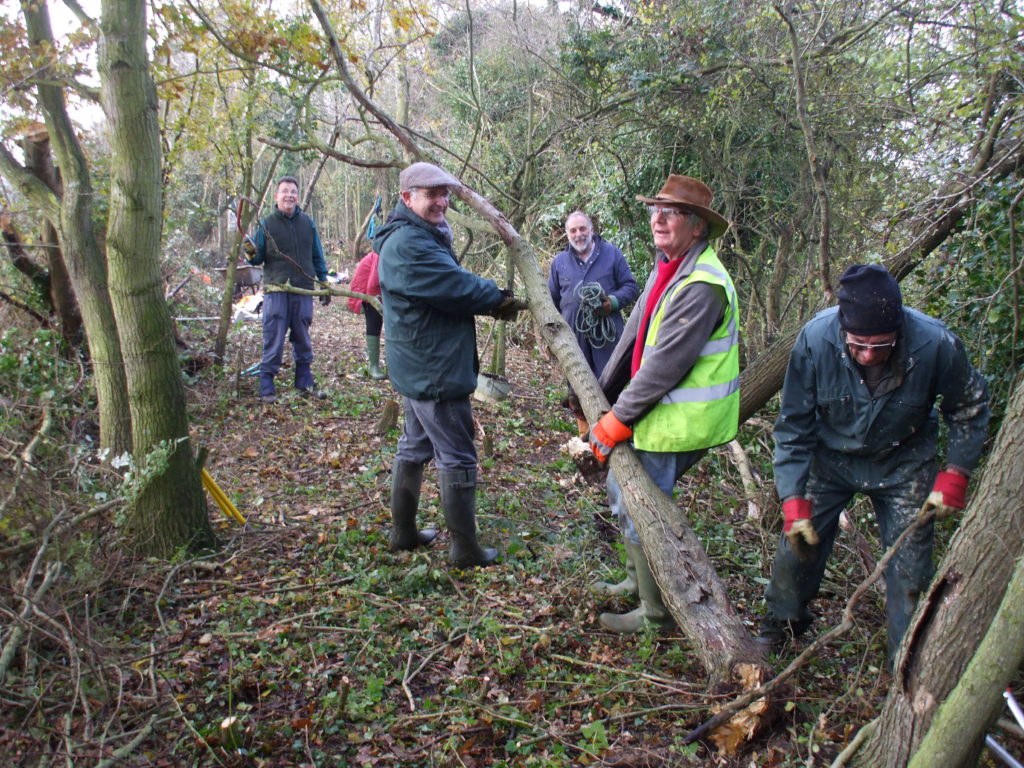 Another fine day at Wenhaston (we've been very lucky so far this winter – or perhaps I shouldn't have said that), and our largest team – so far – of 10 volunteers cleared a horrible and intimidating tangle of bramble and ivy, finally breaking through to a clearer section. Substantial progress means that we have now cleared 6½ chains in all, and the head of working is now almost a third of the way to breakthrough at the east end of the wooded trackbed.
The main clearance has to be completed by the end of February, as the birds' nesting season then precludes vegetation removal until August. At that point we will backtrack to clear brush piles and felled dead trees: much of the resulting brush will remain onsite in suitable places away from the trackbed, as a useful habitat for plants, animals, birds and invertebrates, while some of the logs may well be of value.
We were very pleased to welcome some new volunteers, including two from the Mid Norfolk Railway, who arrived with a very useful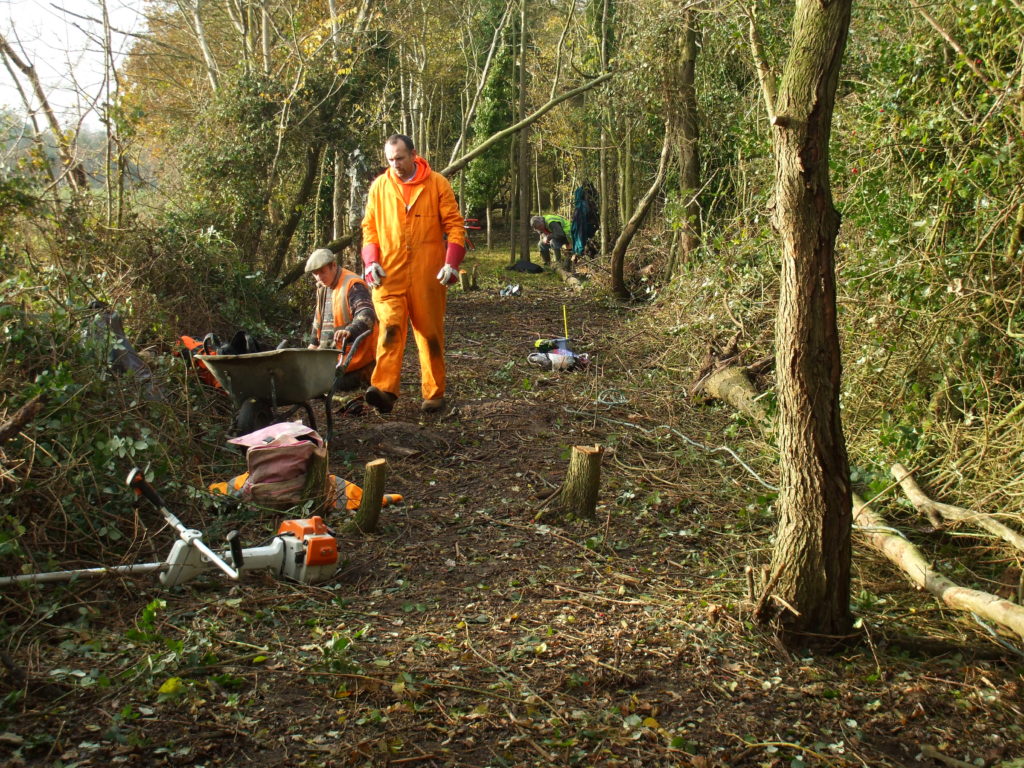 selection of strimmers and cutters – and even managed to manhandle a wheelbarrow over the fences. A rope was also used to good effect in bringing down dead saplings: as the roots are so shallow in the poor soil, this is the safest way to do the job.
While we wait, with increasing impatience, for the interminable planning process to come to a conclusion, it's good to see real progress on this classic section of the old Southwold Railway.
More SR trackbed awakes from its long sleep