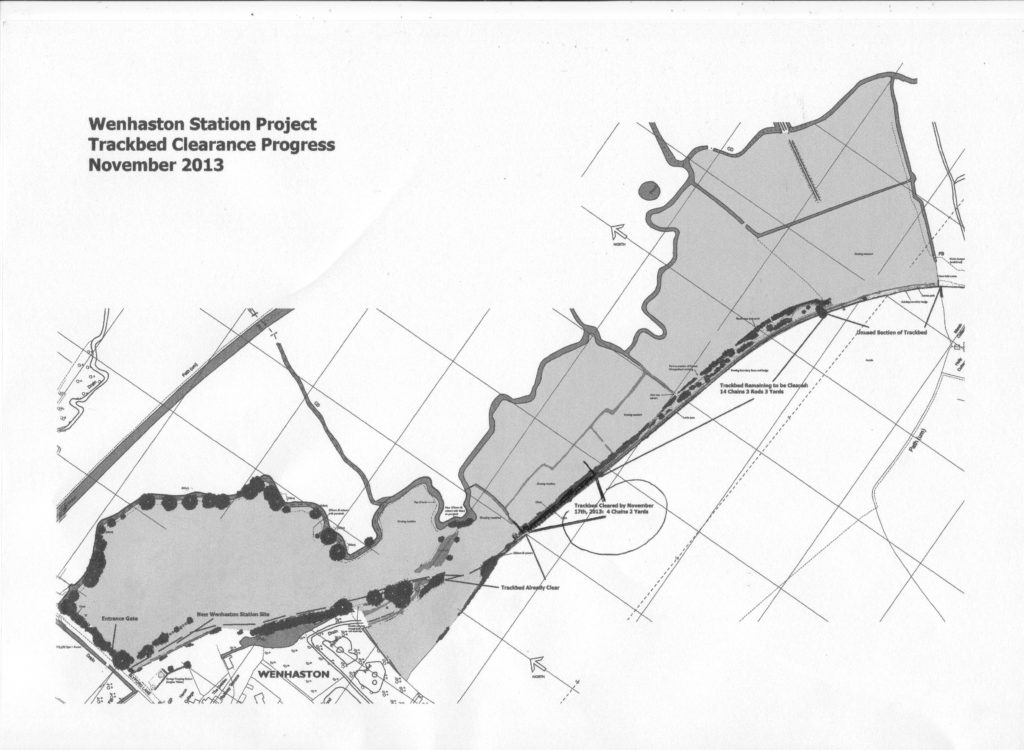 The Wenhaston Environmental Volunteers have continued to clear the original trackbed on Trust land. Brambles, both alive and dead, nettles, and scrub dead saplings (mainly elm) are being removed, initially to provide a path for members' access and accurate survey. By lunchtime on Sunday November 17th, when rain stopped work, the team had reached a point over 4 chains (90 yards in all) from the wood's edge. Thus we have cleared about one fifth of the heavily-wooded trackbed section. We unearthed another SR sleeper, and some more original fence sections.
The four volunteers onsite also walked to the east end of the land, to see how much tangled vegetation remains to be removed: there are some sections which are relatively clear, separated by several daunting jungles of tangled brambles and deadwood up to three or four yards high and wide. The recent St Jude's storm brought down quite a few largish trees – again, mostly already dead – which will add to the clearance required.
Anyone who would like to help with this pioneering work, on one of our three workdays per month, is welcome, but you must be a paid-up member of the Trust to take part.
More Progress at Wenhaston