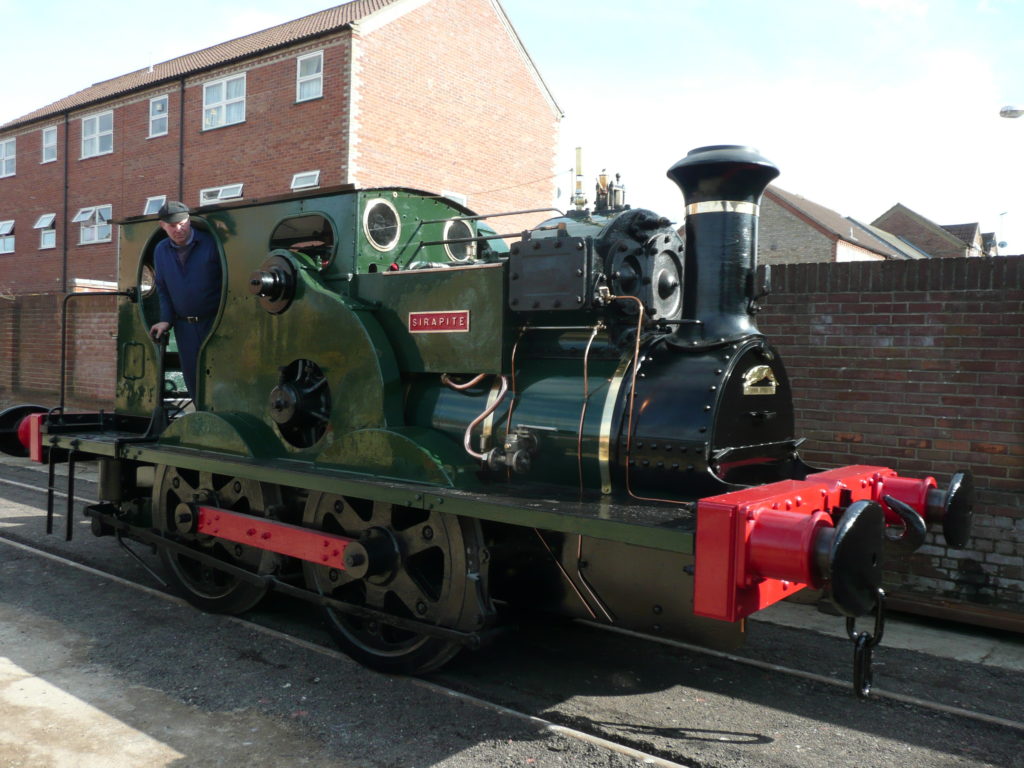 We were delighted last year to visit the Long Shop Museum, Leiston at the end of March 2010 for the official return to steam of shunting loco Sirapite after a 4-year restoration project. The good news is that the tract of land that ran from the Rishard Garrett works, across Main Street and behind house backs to join with the Aldeburgh branch at Leiston Station has recently been purchased by the Leiston Works Railway with the intention of clearing the site, restoring track and enabling Sirapite once again to run along its former route!
Further aims are to cross Main Street once again to join up with the museum site, and also to link up with the branch (which still goes to Sizewell) adjacent to Leiston Station. An exciting project indeed, and one of the very few that will enable an original loco to travel along its original route.
The Leiston Works Railway is recruiting members keen to get involved with the restoration of the tracks but doesn't yet have a website. If you are interested then send your details to blogmaster@southwoldrailway.co.uk and we will pass them on to this fledgling heritage railway group.