On Wednesday 11th January, our largest team for several months was not put off by having to do some paperwork and safety instruction before starting work: as the Trust's activities grow in size and number, there is inevitably more formality attached to keeping everyone safe, and using their undoubted capabilities in the best way. Team members went back to the classroom with a good grace, and dispersed later with (we hope) a comfortable feeling that the Trust is looking after their welfare.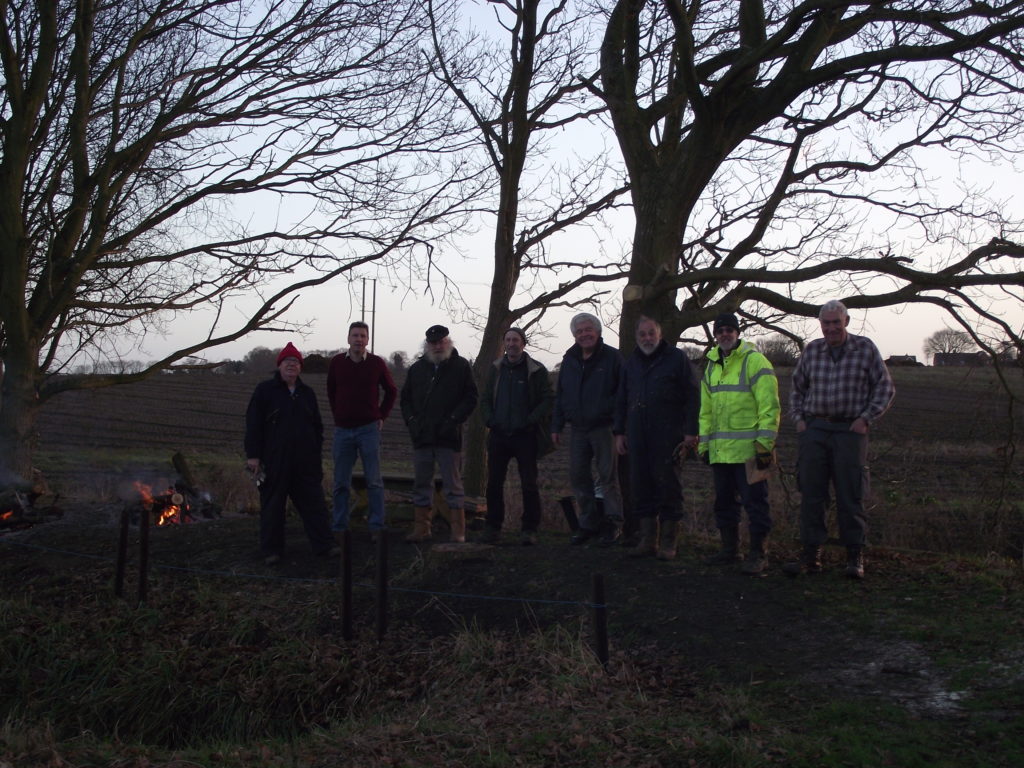 We easily fielded five teams. One continued with vegetation clearance on the Trust's land at Wenhaston, while the second cut up some of the worst rail in to lengths to use for piling to support the degraded railway embankment: this will allow vehicle access onto the trackbed, for maintenance, for the first time since the adjoining pastures were sold for agricultural use.
Two other teams worked on Open Wagon 41 (part of the Heritage Train), planing floor boards, and marking up the body ends fixing holes (the ends were originally fixed, but will be made removable, so that this wagon can also be used as a flat – for example, for rail moving). (Perhaps I should add that team four consisted of James, who constantly got in everyone's way, "borrowed" members of other teams to help with "little jobs", squashed his fingers in the wagon end, made lots of tea, and was generally his usual self).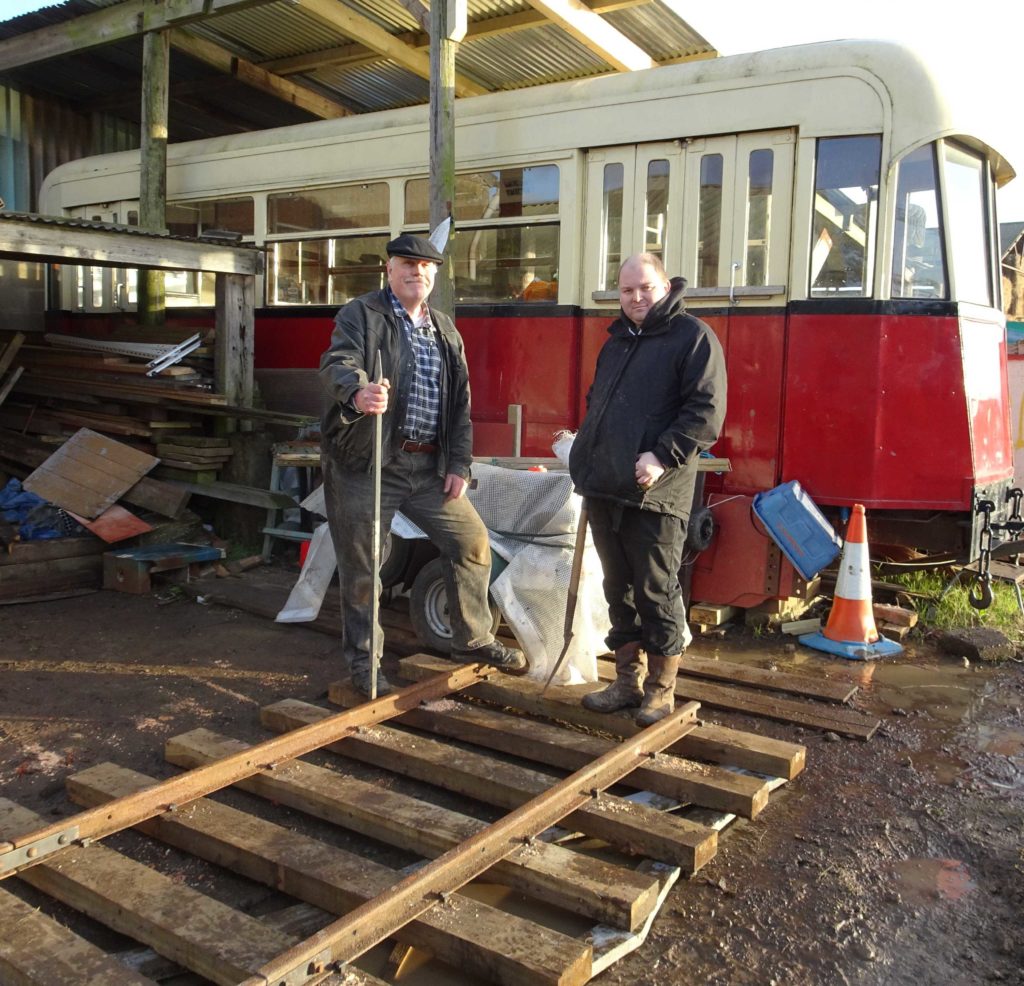 The fifth team laid and levelled a third panel to provide extra track for Scaldwell.
On Saturday a smaller team carried on the same jobs: much of the retaining wall is now complete, with some fill added, and the wagon has had twenty M20 holes drilled (through 6mm steel). When the M20 bolts arrive, the body ends can be (temporarily) affixed so that the arc of the characteristic high curved ends can be traced out for cutting, at which point – joy oh joy – there are another 100-or-so more holes to drill.
Five Volunteer Teams – possibly, a record