First of all to remind you that we have an Open Day at Steamworks in Blyth Road, Southwold from 10,30am to 4pm this coming Saturday 28th December, 2019. Entry is free but there are £2 rides on the miniature railway. The Shop and Cafe will be open too.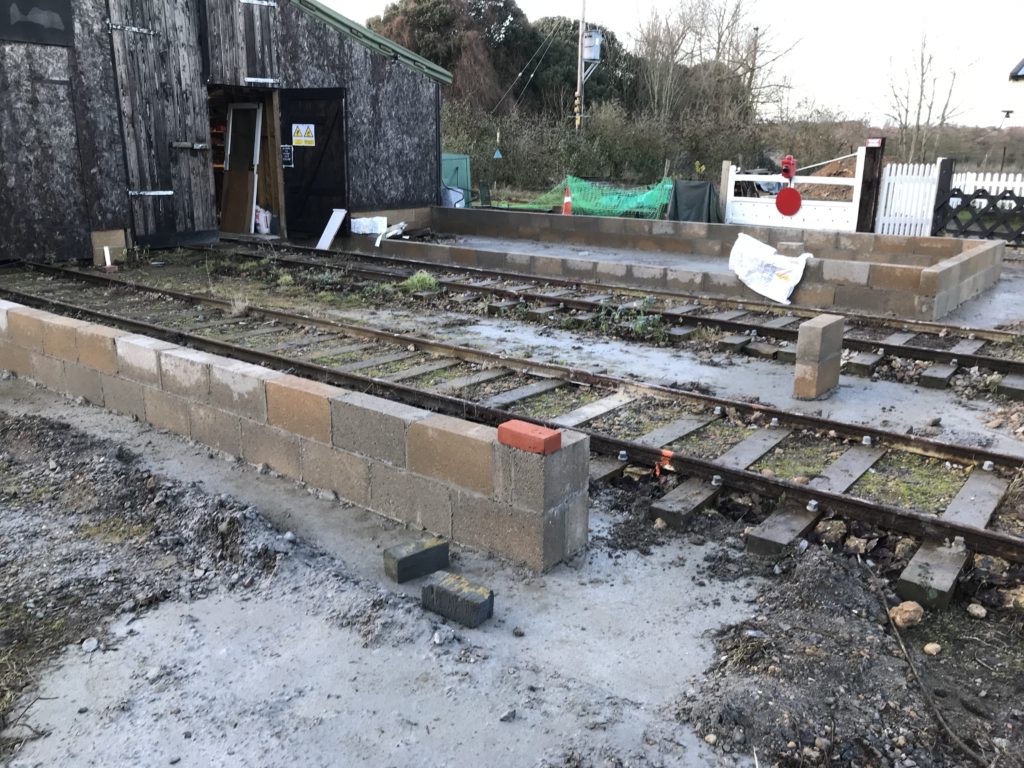 At Steamworks, foundations are in for the Engine Shed Phase 2 and the two courses of blockwork to support the timber walls. We should have this up by Easter 2020.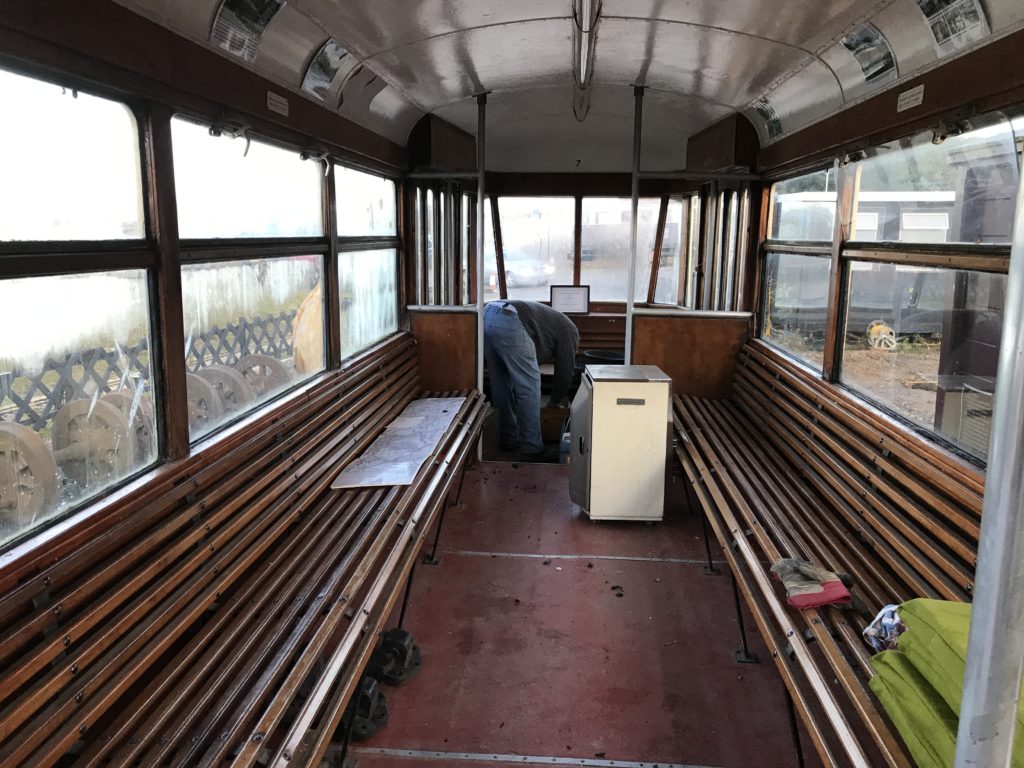 The Belgian tram being cleared out – Toby is in there somewhere! This, if we can sort out the braking (and we can), will be our first passenger coach for rides up the 80 yard length of track which the Army Reserves are going to lay for us in January. Very similar in style to the old Southwold coaches internally. But we will have one of those at some point.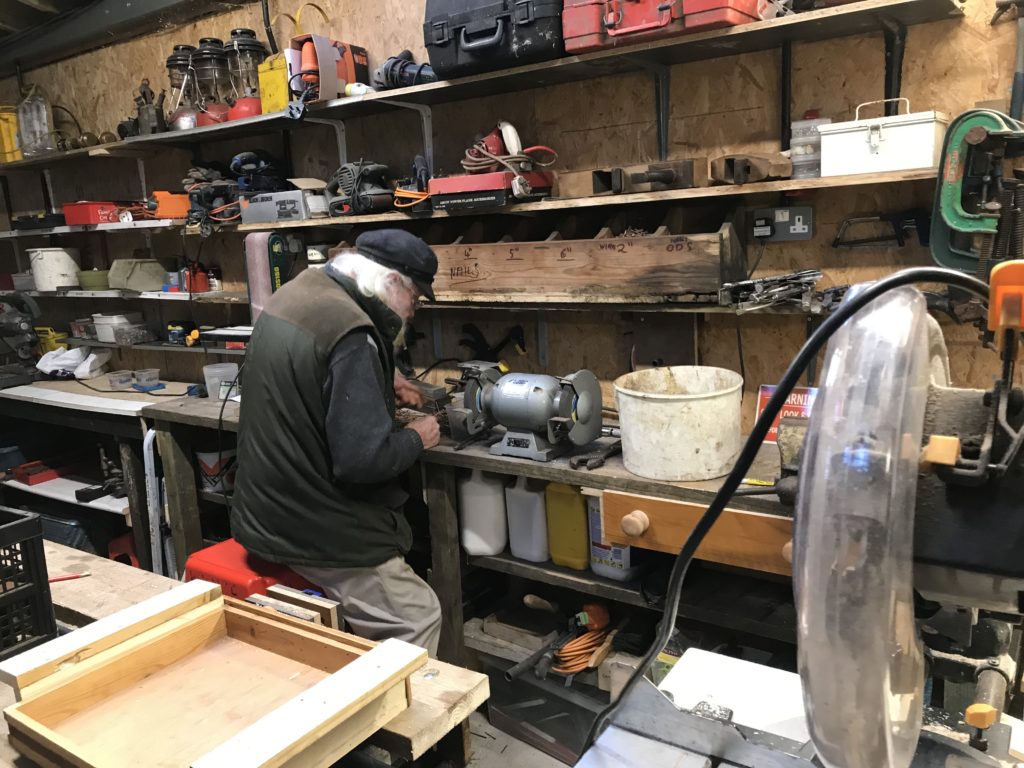 John Barber is sorting out the workshop. There will be a separate metalworking shop when we get the Phase 2 extension to the Engine Shed.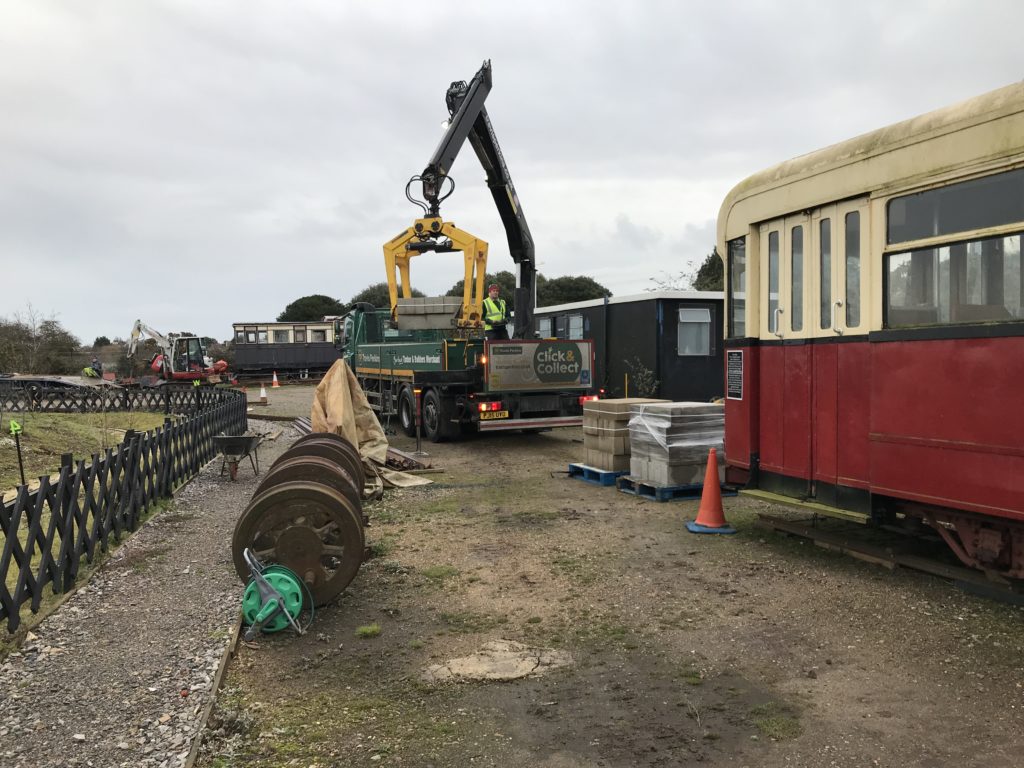 Travis Perkins delivering the concrete blocks.
Have a very merry and happy Christmas. We are looking forward to progress in the New Year.
Best wishes to you all.
John Bennett (24.12.19)