Despite the inclement weather we were open yesterday, running Planet the battery loco in the morning in the rain.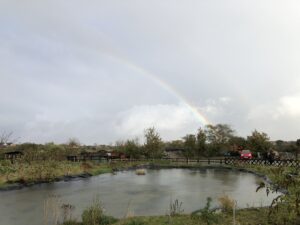 A beautiful rainbow signaled a change for the better so when the sun came out, Rosie was steamed and took a few visitors for a ride.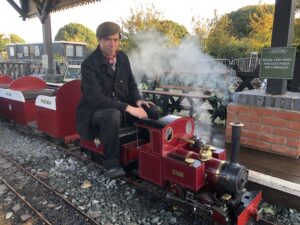 Meanwhile, the nice folk at North Bay posted the photo below of Blyth's safety valves with the good news that they are ready for magnetic particle inspection – no I don't know what that means either, but I think it's part of the quality control process?


Thanks to those who braved the conditions. We are currently in the early planning stages for an open day in December, details will be posted here in due course.
Richard Stone
A damp start to the day …