A busy day for the volunteers at Steamworks this Saturday.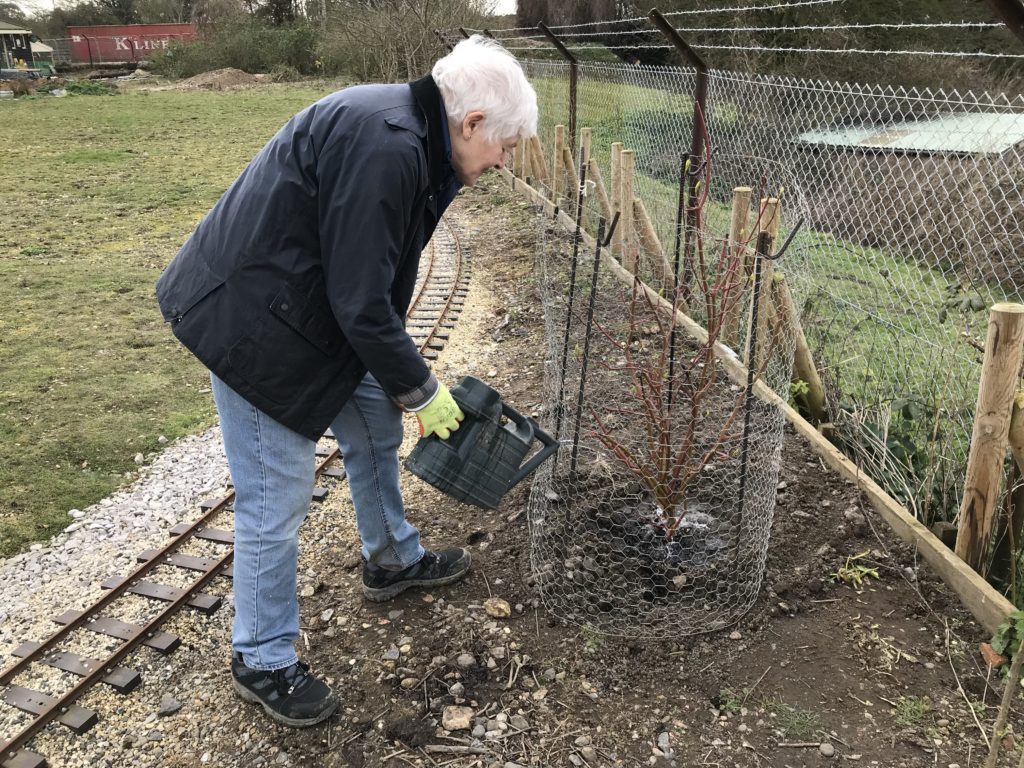 Pippa planting a dogwood at the back of the site. Thanks to those who have donated trees. We cannot have too many! Rabbit proof chicken wire is an essential down there.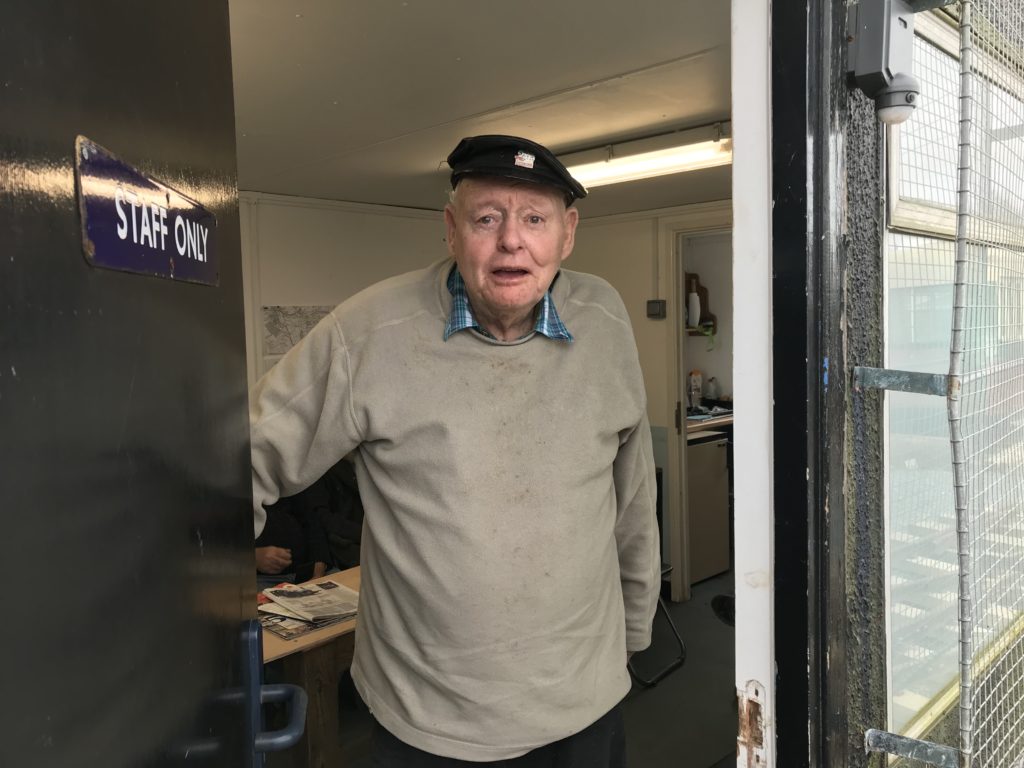 Our stalwart guide and tea maker Ted, checking to see who wants some.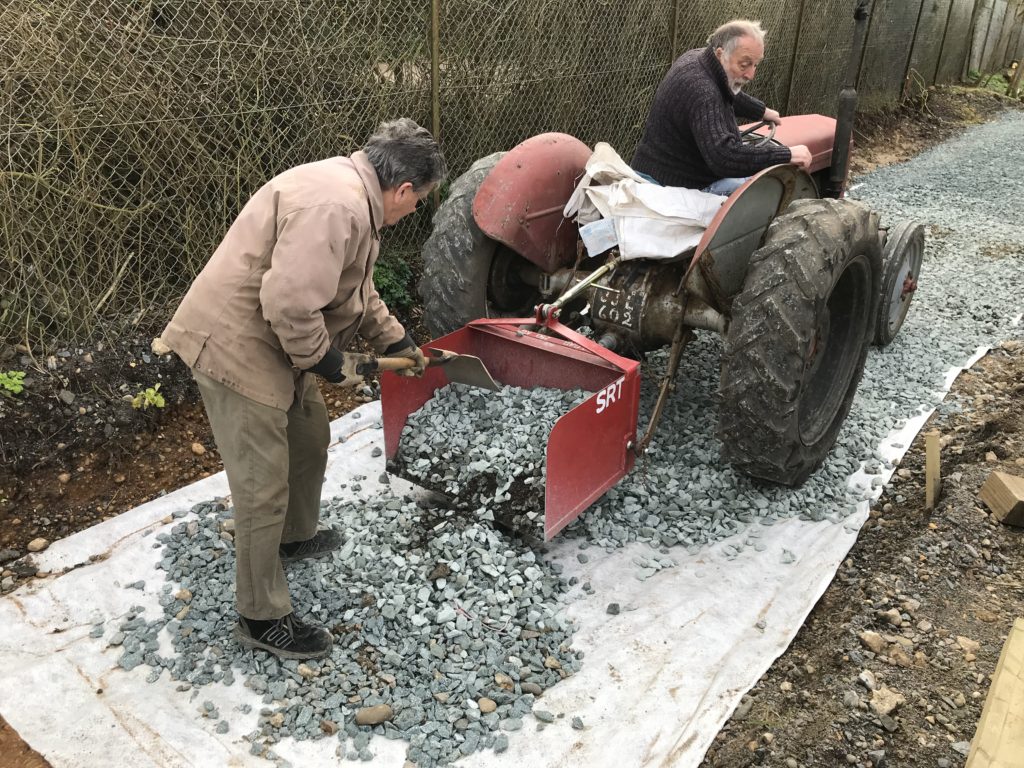 Brian and Toby shifting ballast onto the trackbed behind the Portakabin. That little 1950s Fergie is certainly proving useful.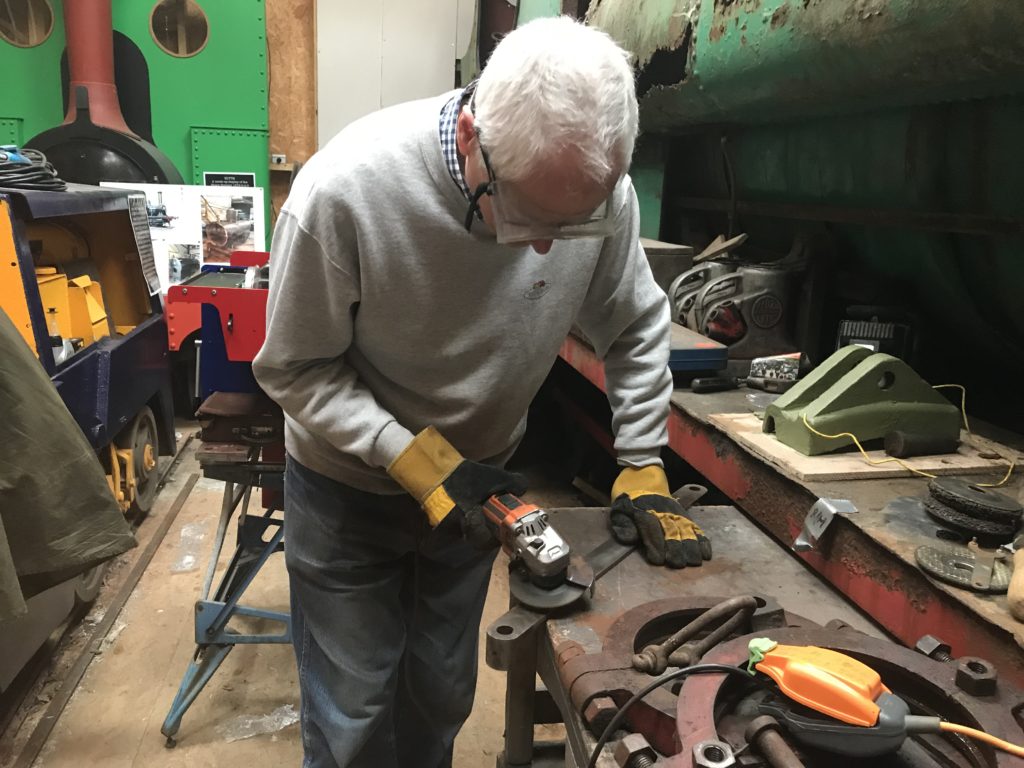 In the Engine Shed,  trust treasurer Nick is cleaning up a piece of the Scaldwell motion.
John Bennett 7.3.20
Work at Steamworks, 7th March, 2020