On Wednesday February 10th, the Rolling Stock Group manhandled, with some difficulty, the main sub-frame of the underframe of Open Wagon 41 into place over the rails. Using the convenient sleepers (SR 6" x 3" x 72" are useful for all sorts of things) this awkward fabrication was gradually raised high enough to allow the (also very heavy) re-gauged axles and wheelsets to run underneath. This was a longish job, in a very confined space. Then the team painted in gloss black those parts which will be very hard to reach after assembly – and then proceeded to gloss all the brake parts and springs. The paint – Turners' brushing coach-paint enamel – is a brilliant coverer, but once it's on you, it stays on until it wears off – so the staff present a somewhat speckled appearance for a day or two after. Meanwhile, John and Stewart were completing the lighting in the workshop, so we can see how messy it is. Funny how tidying up tools is always the least popular job – compounded by the fact that we had to move in a hurry, so everything was stuffed in boxes willy nilly. Still, perhaps there'll be a really rainy or very cold day, when a bit of sorting will seem inviting. We did in fact discover an even more boring job than sorting tools – the fifty-or-so nuts and bolts which hold the brake gear together all had to be wire brushed, eased, and greased. We did have the satisfaction that each one we cleaned up would save 50p or even £1 in the case of the largest. Every little helps!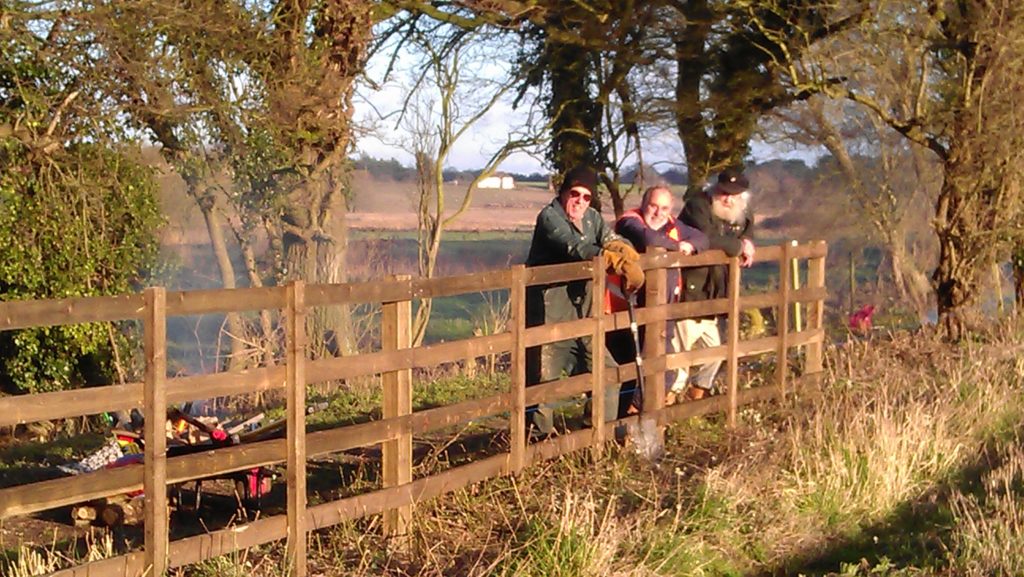 The trackbed team cleared more brush – the recent storm has brought down yet more twiggery – and tackled the restart of the SR fencing, after a gap of almost nine months. Impressively, they got straight back into the swing (apart from bending a few nails – lots of the wire nails on the market seem to be very poor), and managed four entire panels (16 yards). That only leaves 56 panels (224 yards, or about 10 chains) to do to complete the southern boundary. Doubtless SR fence fanatic James will suddenly find another half–mile or so to do, after that.  It is thought in some quarters that his ambition is to make the SR's lineside fencing visible from space, as the Great Wall is rumored to be.  His excuse is that Southwold Railway fencing is unique. While we are on the subject of Chairman James – he swanned off over the weekend to the Heritage Railway Association AGM while the rest of the volunteers were doing real work.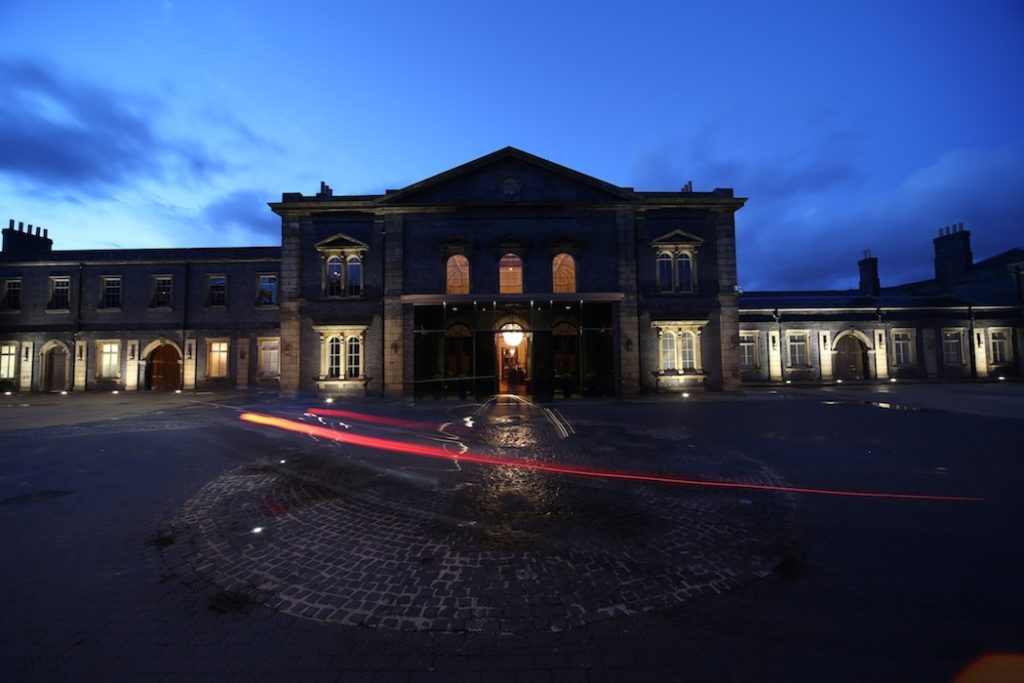 He reports that the HRA members do now seem to recognise the SRT's existence (which was not always so in the past), and that Wolverhampton Low Level Station is now a sumptuous conference centre, with all the fixings, but, sadly, no rails any more. He had to paint twice as hard to make up.
Volunteers on a Roll, Chairman on a Jolly