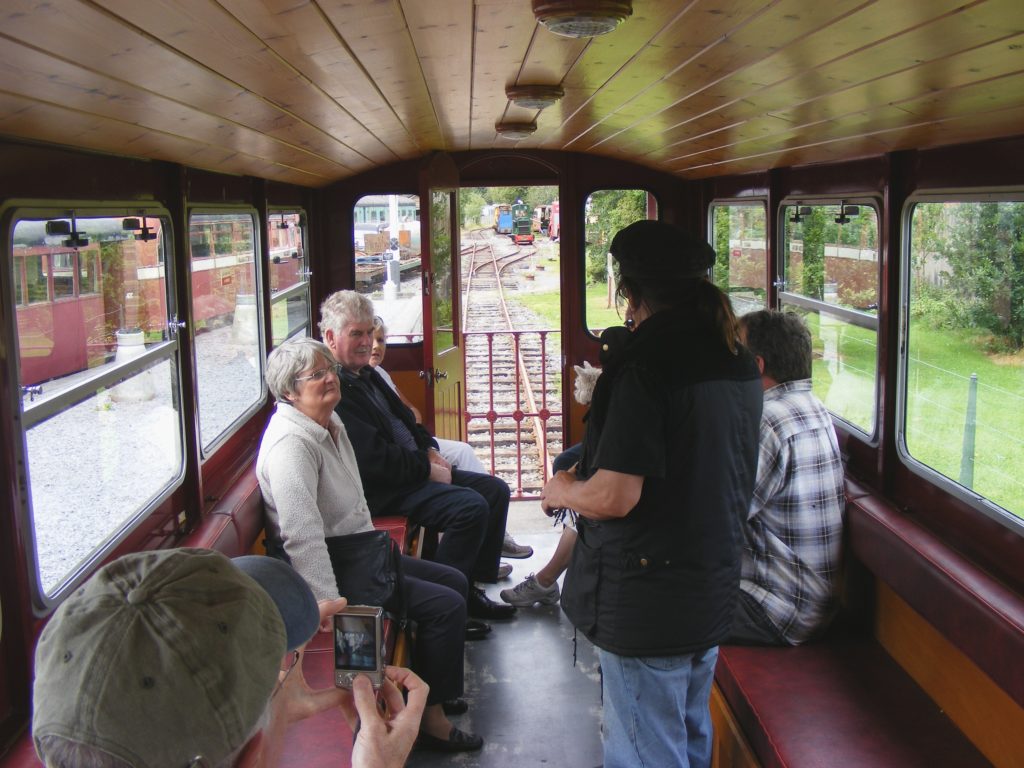 The view from inside the carriage on the Cavan & Leitrim Railway at Dromod. Michael Kennedy (standing) has, almost single-handedly, provided sanctuary for destitute cars, buses, aircraft, hearses, and locos and rolling stock of both 2′ and 3′ gauge. He was fascinated by our plans to reinstate part of the SR near Wenhaston and happily shared his vast experience with us, providing many potentially useful contacts.
Funds are low at present, but Michael hopes ultimately to be able to restore the line as far as Mohill – 5¾ distant. When the Dromod bypass was built two years ago he managed to persuade the constructors to instal a narrow gauge tunnel under the road in readiness for future extensions! Heartfelt thanks to Michael and his helpers for making us really welcome – we felt like old friends within 10 minutes!
For more photos of the trip visit our Photos page. The Cavan & Leitrim will have their own website up-and-running in the very near future, which you can access via our Links page.