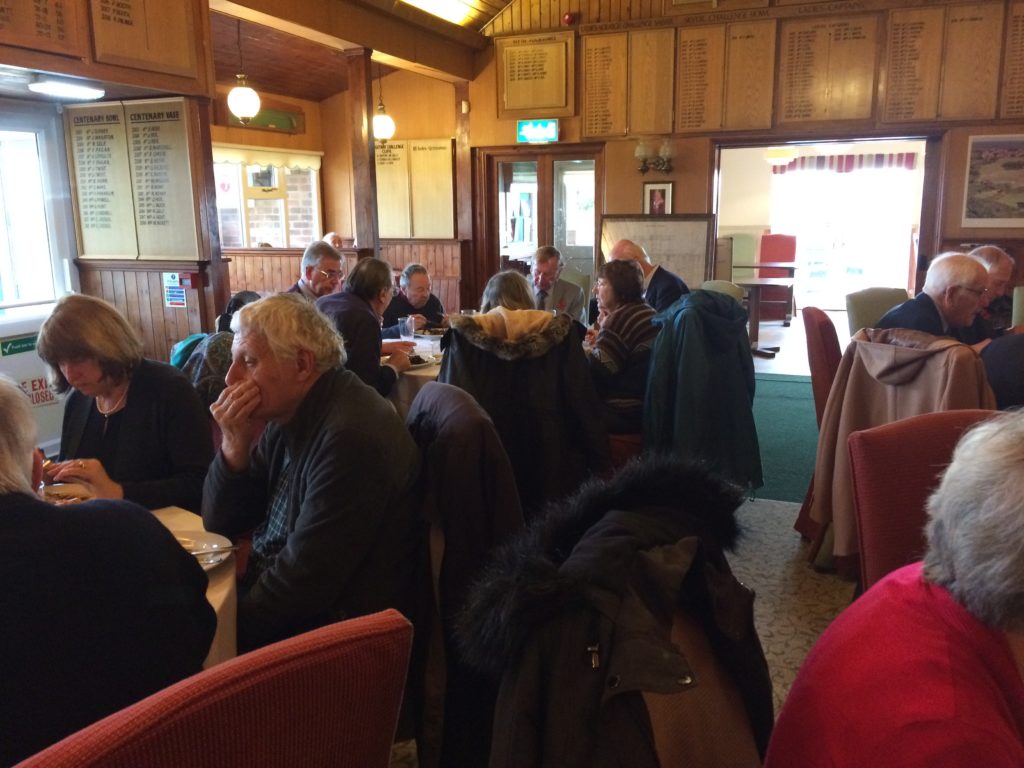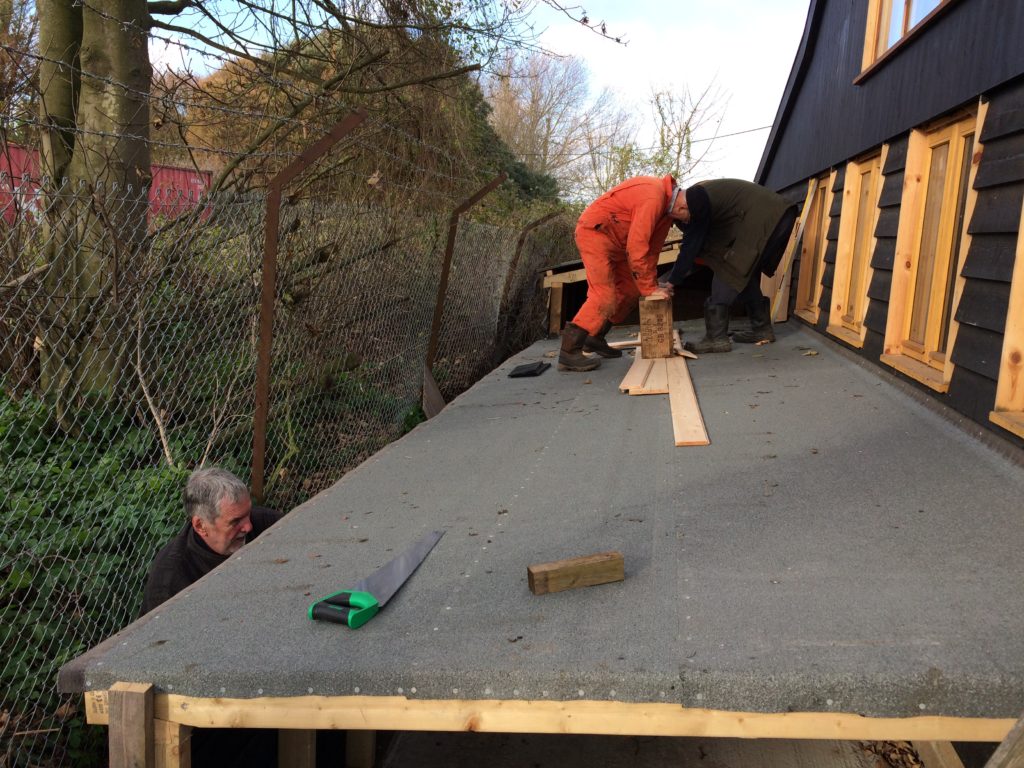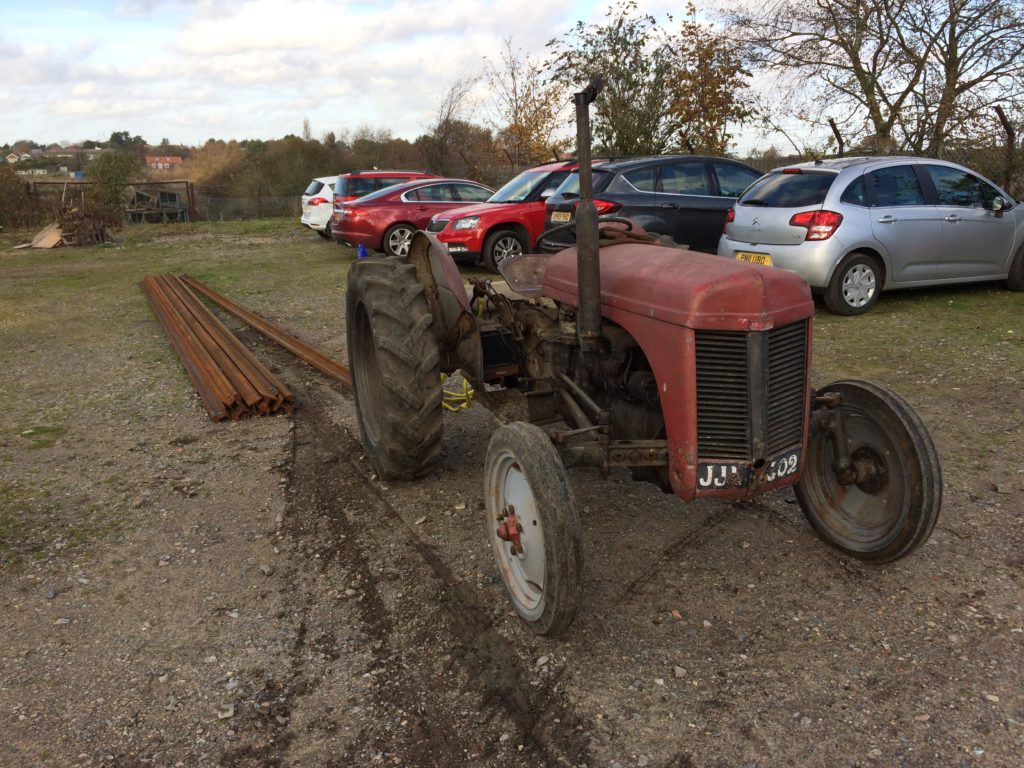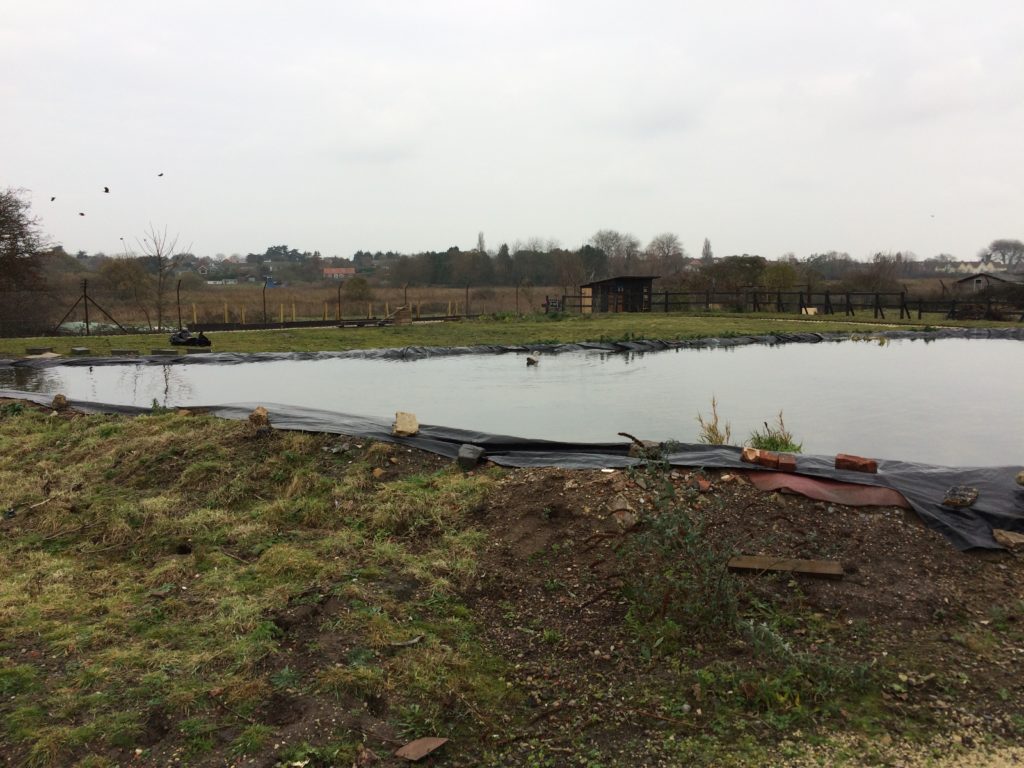 The top picture shows the Annual Lunch at Southwold Golf Club before the AGM at the Picture Palace on November 10th. Excellent food and a really good time. The AGM went well later followed by a steamy film. That sort of steam! We think that next year we might have the AGM in the morning followed by the Lunch.
Below that, on Wednesday 14th, John, Bob and Craig working on the BVLR shed roof next to the Station. All finished now and sheltering some of the BVLR stock.
The next one is our delightful old Ferguson tractor which was pressed into action to shift the new rails for the site-long stretch of 3 foot gauge track to be laid soon.
And finally one which requires a little imagination. On the lake today I suddenly spotted about 100 seagulls swimming on the crystal clear water. But by the time I had set my phone up to take a picture they had gone! They were there, honest! At the far end you can just see where John and Bob had removed some of the edge lining plastic so that the landscaping can meet the water.
John Bennett 26th November, 2018