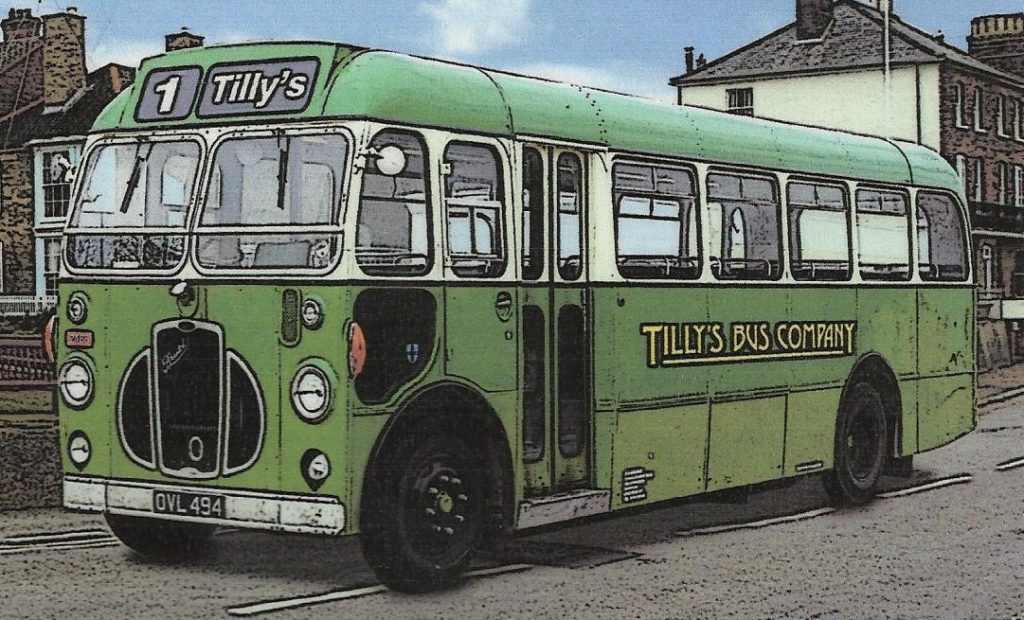 Our Southwold Railway Bus Tours – aboard the splendid 1950s coach OLIVE – have proved so popular that we have decided to add two more trips in September to cope with the demand! Please ring John Bennett on 01502 724340 for tickets prices and availability on the tours on September 12th and 26th. These tours tie in with local services to and from Ipswich and Lowestoft, so you could even do the whole day by joining the tour at Halesworth Station if you wish.
The Southwold Railway was a narrow gauge railway plying between Halesworth and Southwold from 1879 to 1929. It's not restored yet (although we're working on it!) but we can take you on an entertaining and instructive all-day tour on an historic 1950s bus – "Olive" – to see what's left of the Southwold Railway; including surviving trackbed and track, the stations at Halesworth, Wenhaston, Blythburgh, Walberswick and Southwold. Also visit to the engine shed where we are building a replica 1879 locomotive, experience live steam at an enchanting garden railway, and watch footage of the line in Southwold's world-famous Electric Picture Palace.
Join us at Southwold (10:15) or Halesworth (11:00) and let our guide (appropriately attired as a Victorian railway guard) take you into the golden age of steam during a delightful journey through the beautiful Blyth Valley. Buffet lunch may be booked at £5 per head extra – or bring a picnic if you prefer. Don't delay, as tickets are selling fast!