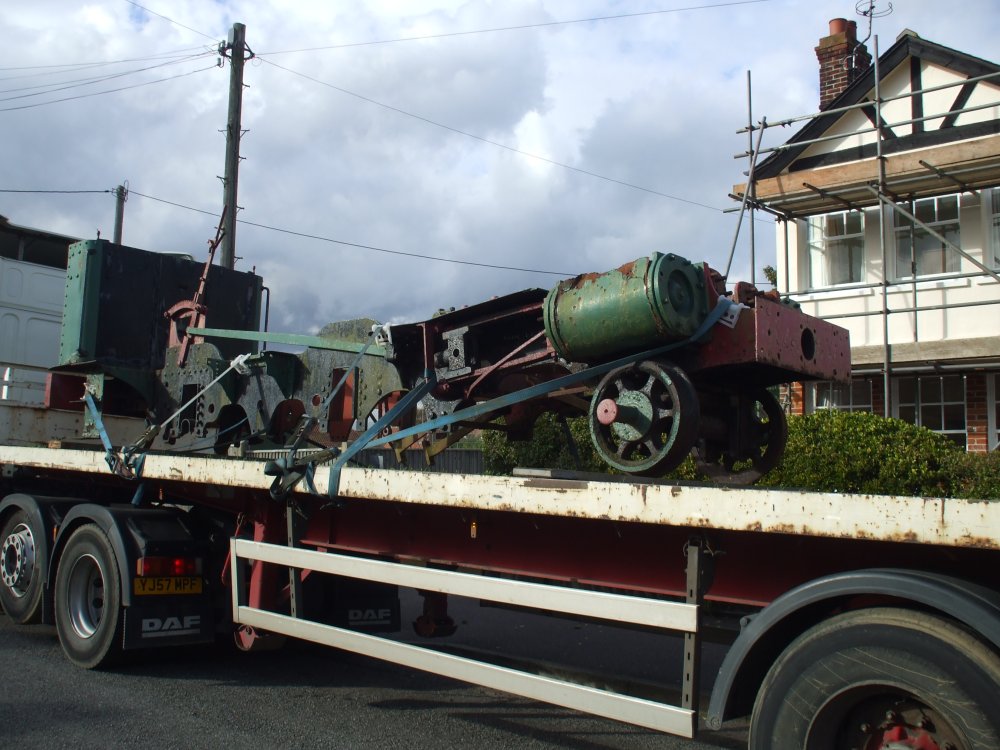 The Southwold Railway Trust has taken delivery of two historic items of rolling stock from the Isle of Man – Manx Northern Railway Coach number 3 built in 1879 and the frames of steam locomotive No.7 Tynwald built in 1880.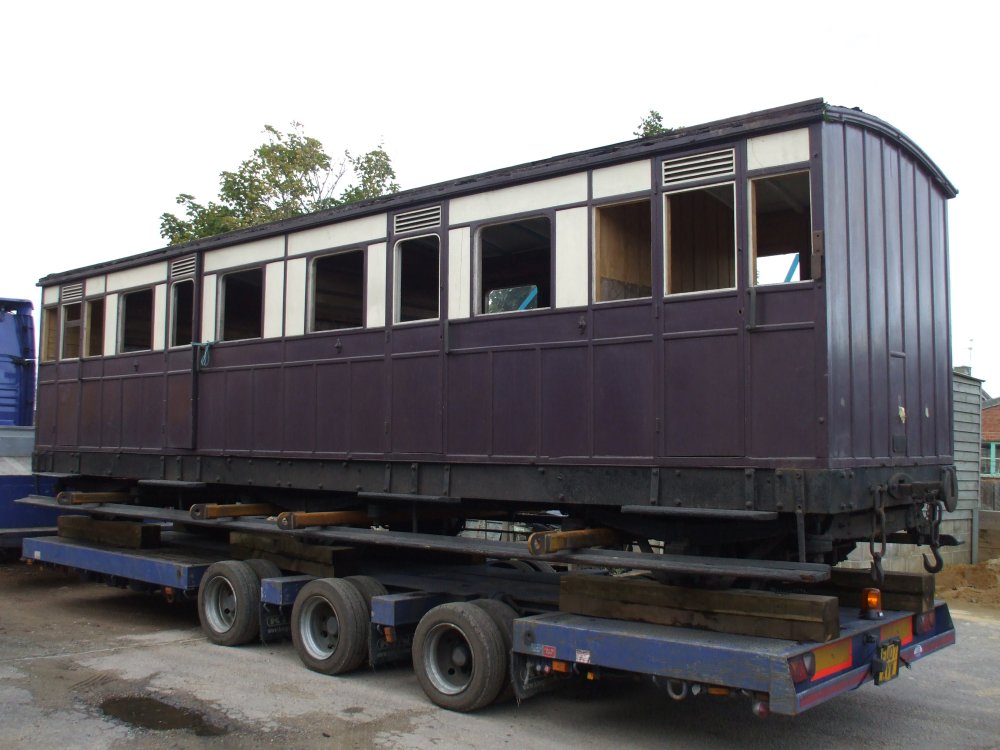 The coach and locomotive frames are privately owned by the Isle of Man Railway & Tramway Preservation Society, and have come to Southwold because they were in need of a new home. The Isle of Man and the Southwold railways were both built to the unusual gauge of three foot and the coach and locomotive are both long term restoration projects. Speaking of his delight at the safe arrival of these historic pieces, SRT Chairman John Bennett said; "We're pleased to offer these remarkable and interesting vehicles a safe home. While they are in Southwold it will give our volunteers many hours of pleasure working to restore them working in partnership with the IOMRTPS . We will be able to learn and teach new skills in vehicle restoration and engineering. One day in the not too distant future we hope to see the vehicles operating on a new piece of restored Southwold Railway".
Manx railway stock arrival!