Over the hottest weekend ever  (temperatures of up to quarante-deux!) Stephen Wiggs and I visited the Le Petit Anjou railway in the Loire Valley.  This a is a one metre gauge line and a little of it remains at La Roche station just outside Angers where a team are working hard to restore the old station building and run a loco and two beautifully restored carriages. In many ways a very similar project to Steamworks and, like us,  they hope to extend out of the site if they can.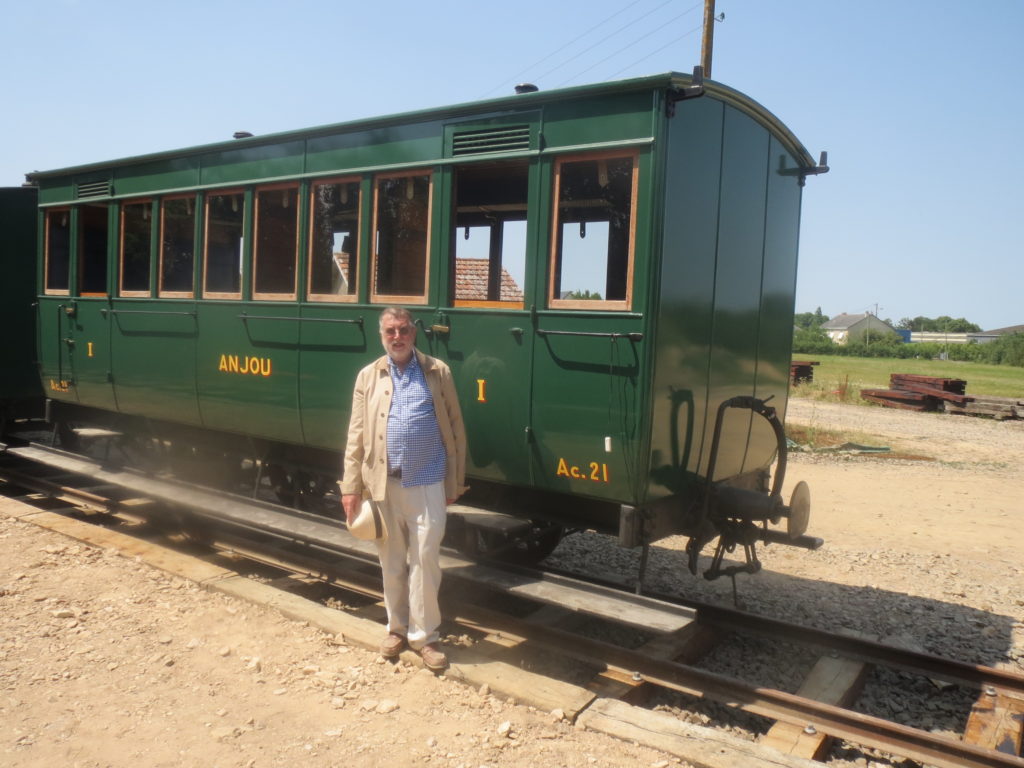 JB outside one of two beautifully restored carriages. I am not really as fat as that! But they had given us a very good lunch in the Engine Shed!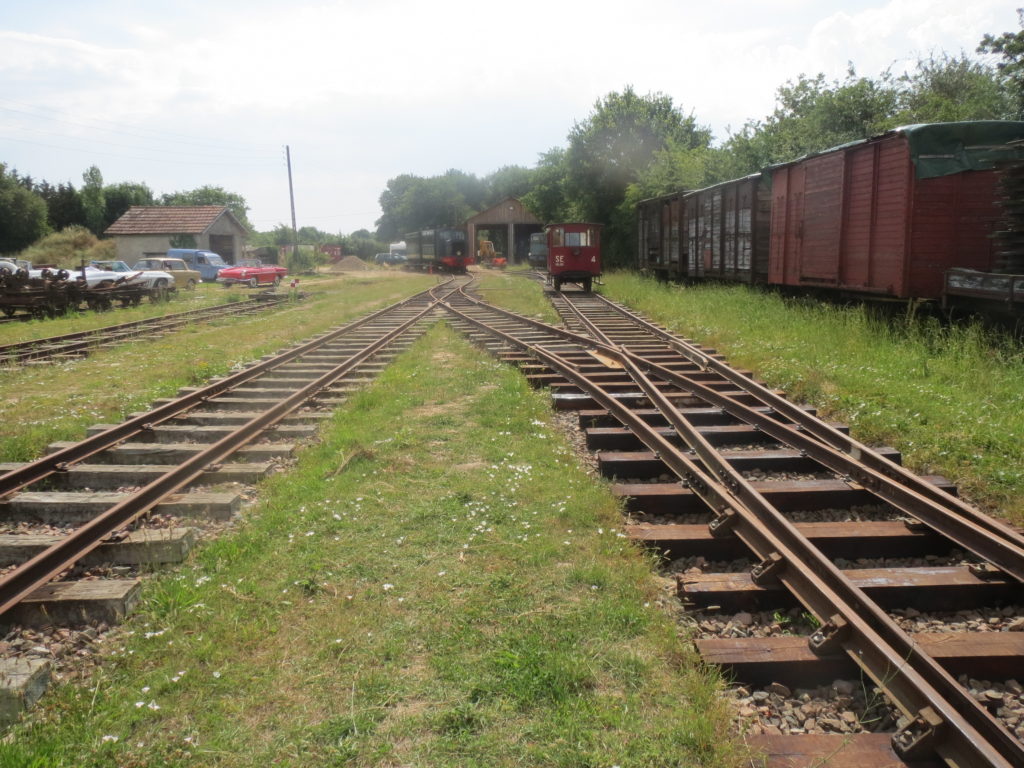 Turnout photo – as we are about to lay some.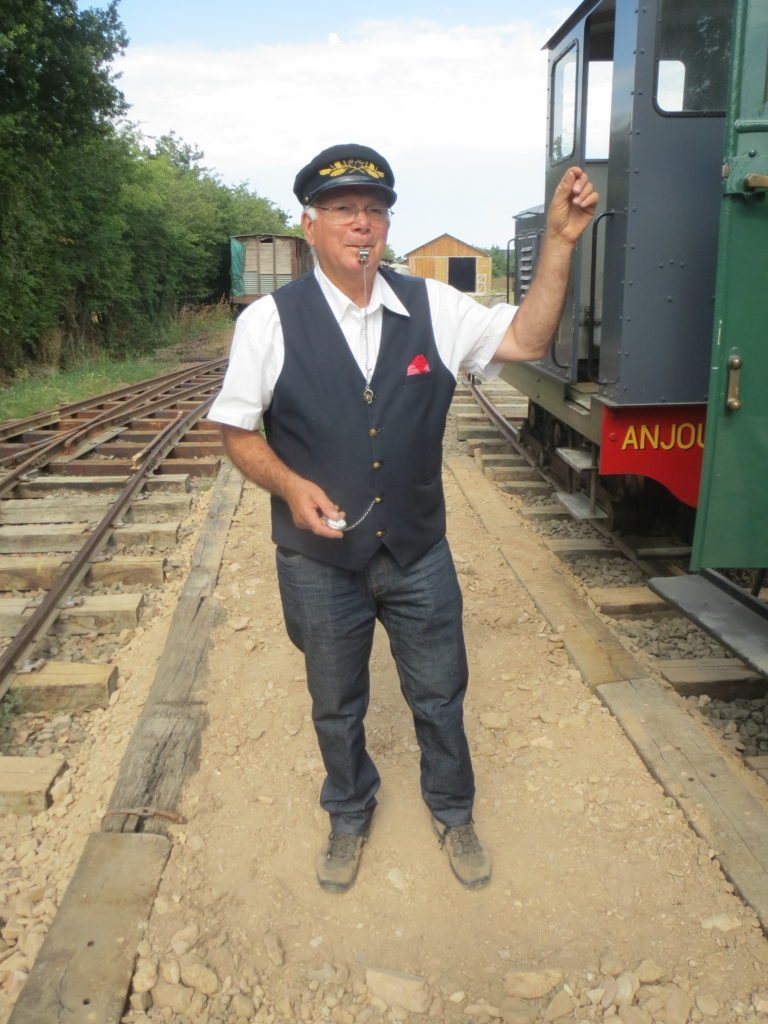 Jacques is sporting a very nice line in official headwear. We must get some of those!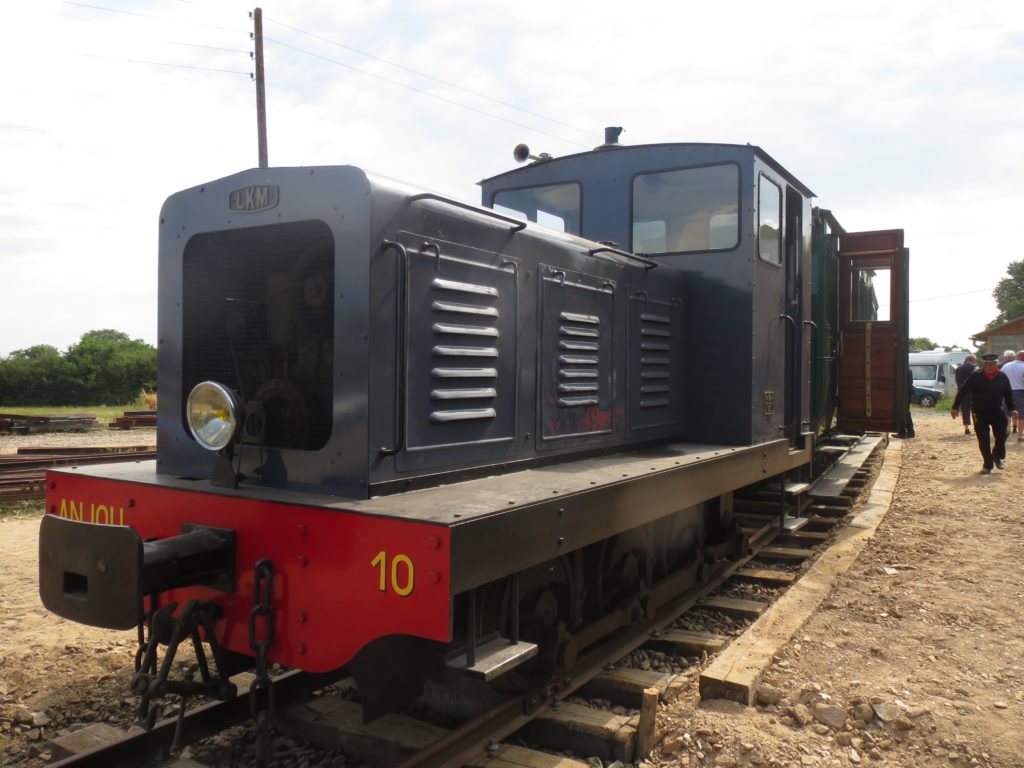 Karl Marx, a rebuilt and reconfigured east European loco provides some serious motive power.
t was a very enjoyable trip (not financed by theTrust I hasten to add). They were a great bunch and made us very welcome. We will stay in touch.
John Bennett 19.7.19
Le Petit Anjou trip, end of June 2019