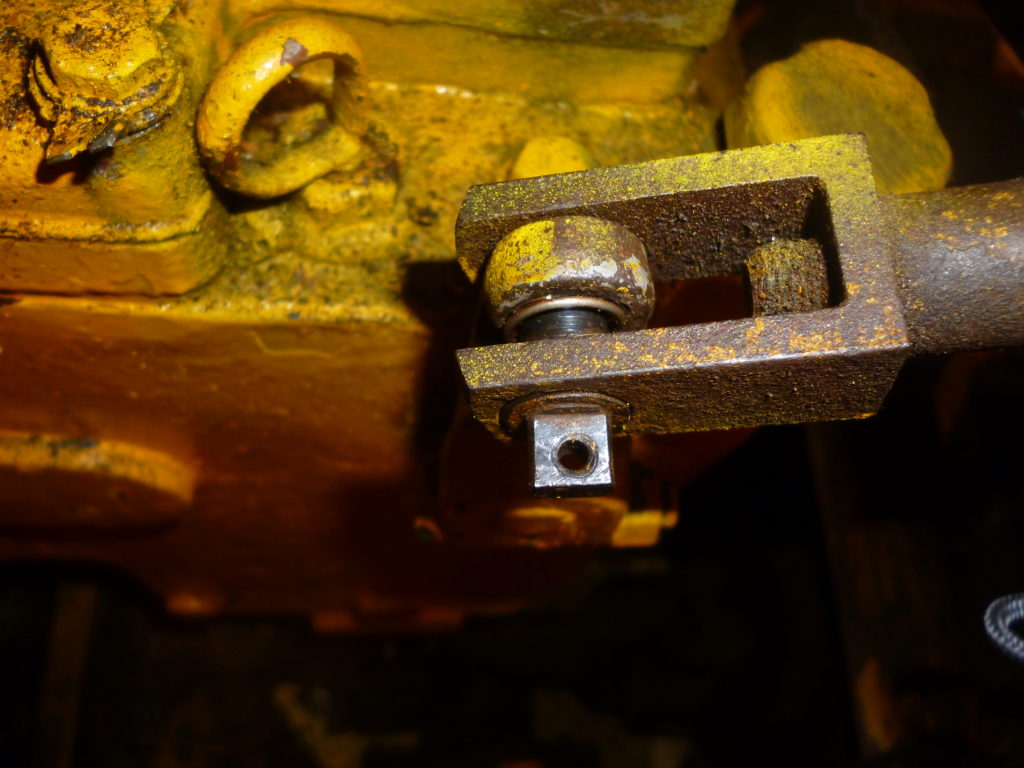 My Journey to Southwold this time was slightly delayed by some domestic challenges so I missed the introductory hot drink. Folk had settled down to various tasks – John sorting the switch panel, and Ken working on the diesel engine (both on Peter Nicholson's Motor Rail loc0) whilst James was completing the strip of the "new" RNAD chassis.
I joined James and started to mercilessly attack the cam on the brake cross-shaft, the only thing left attaching it to the chassis. After a great deal of hammering with various cold chisels, etc., and quite a lot of penetrating oil, I was finally making headway, though only by a few thou each time. James returned to the task with his normal delicacy (a big sledge hammer) and the cam and shaft were finally separated and both tided away for safe storage.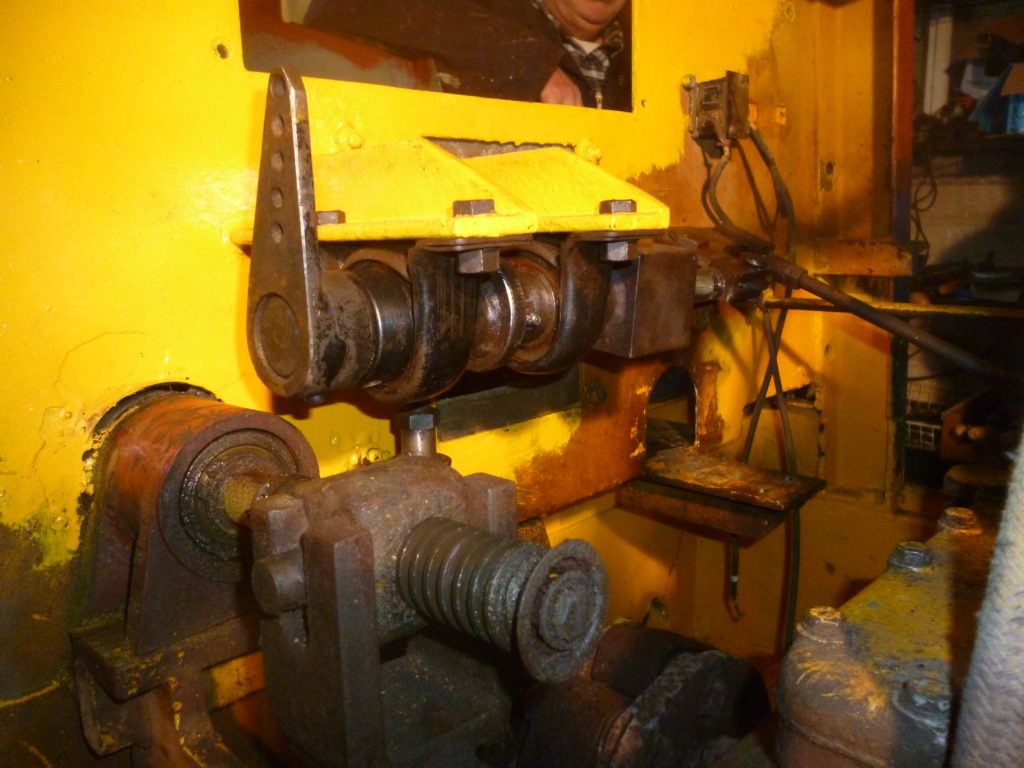 James and I then worked together to remove the final three safety chains, the first two soon gave in but the third, a slightly different casting with a nut larger than any of our sockets, gave us a good deal of frustration and head scratching – it now awaits the purchase of a 37mm socket, if that can be found.
After another hot drink break I turned my attention to the control mechanism I've been working on over recent months. This was fitted back in place and, after a little fettling of the cam attached to the engine bulkhead, was working nicely controlling the forward and reverse lever on the torque converter. This connection needs a retaining mechanism fabricating, measurements were taken and I'll get a drawing sorted. The throttle linkage remains disconnected whilst Ken continues his work on the engine.
After lunch I started to clean the engine block behind where Ken had been working. This was caked in the usual dark, hard crud that needs a degree of scraping, wire brushing, de-greasing and wiping to remove but eventually the underlying yellow and grey paint came through. The end of another interesting, varied day at the workshop!
Guest Blog – Mr Awkward's Workshop Diary – March 2015