It is the last day of the Summer Open Day season but work carries on at the Steamworks site. That is Bob and John refurbishing a large wooden "level crossing" gate we were given that will provide access to the centre of the site.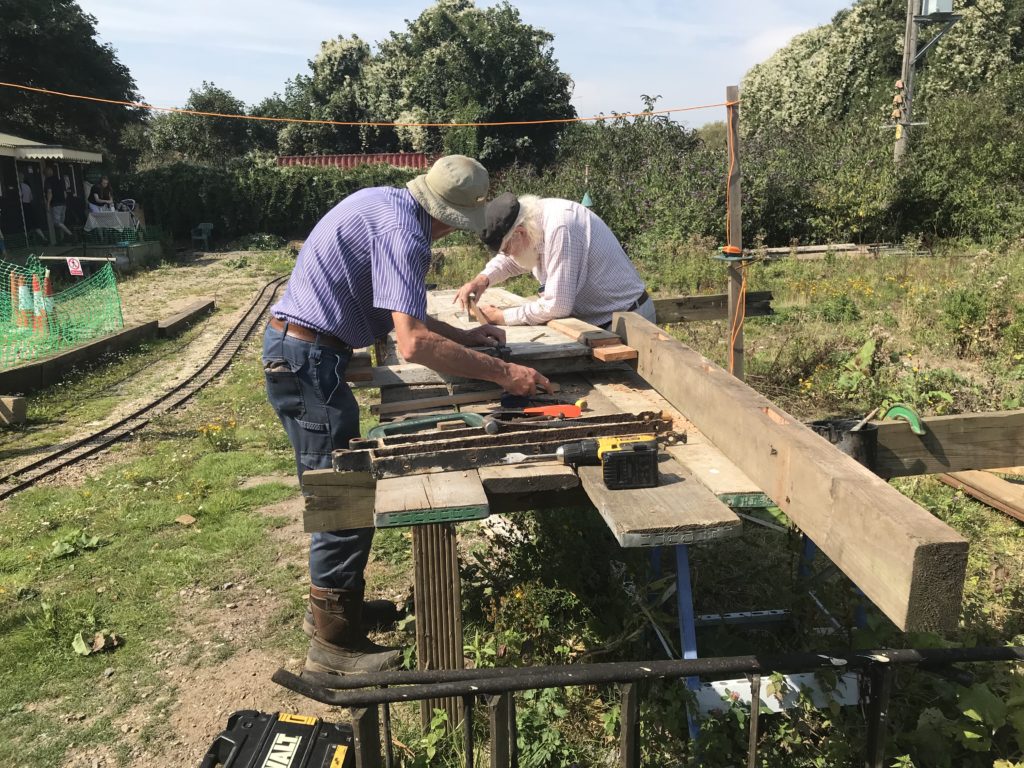 The MNR carriage  has now been fully reglazed and a temporary roof applied to protect it from the elements over the winter. In the doors there are eight vertical sliding "sash"  windows all of which need new leather straps for opening purposes. We will organise that.  We hope to create some proper access to the four compartments for visitors next year.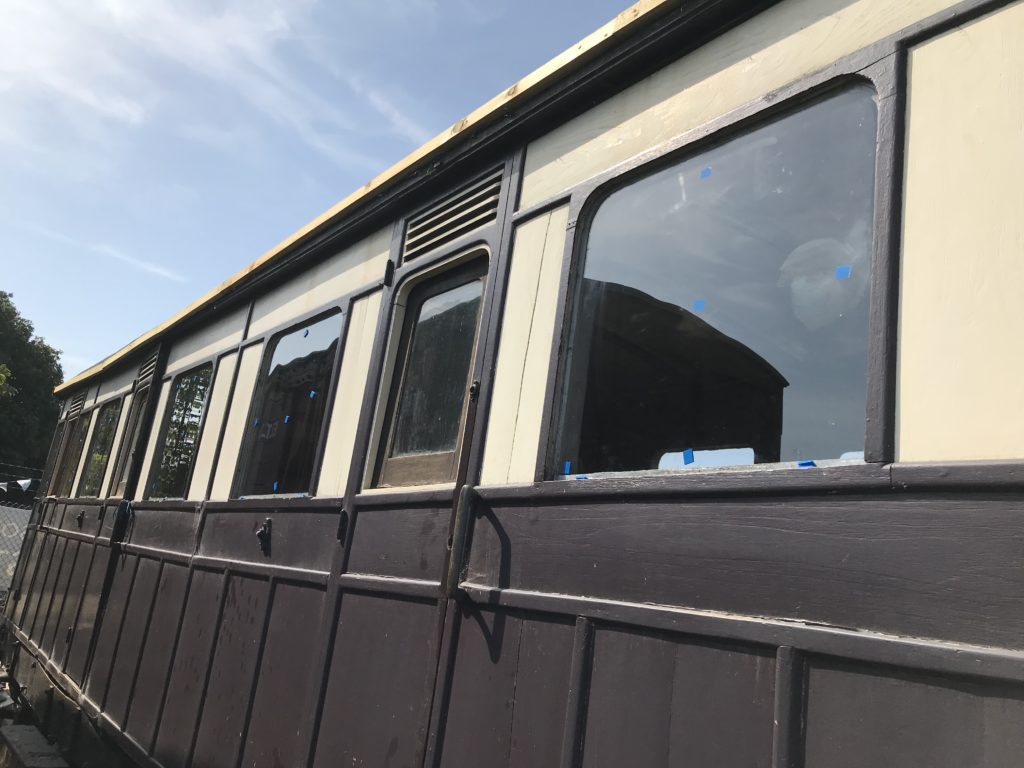 That is Ian, Tim and Toby below with our new trailer they towed to the site yesterday from Middleton. It is a great piece of kit.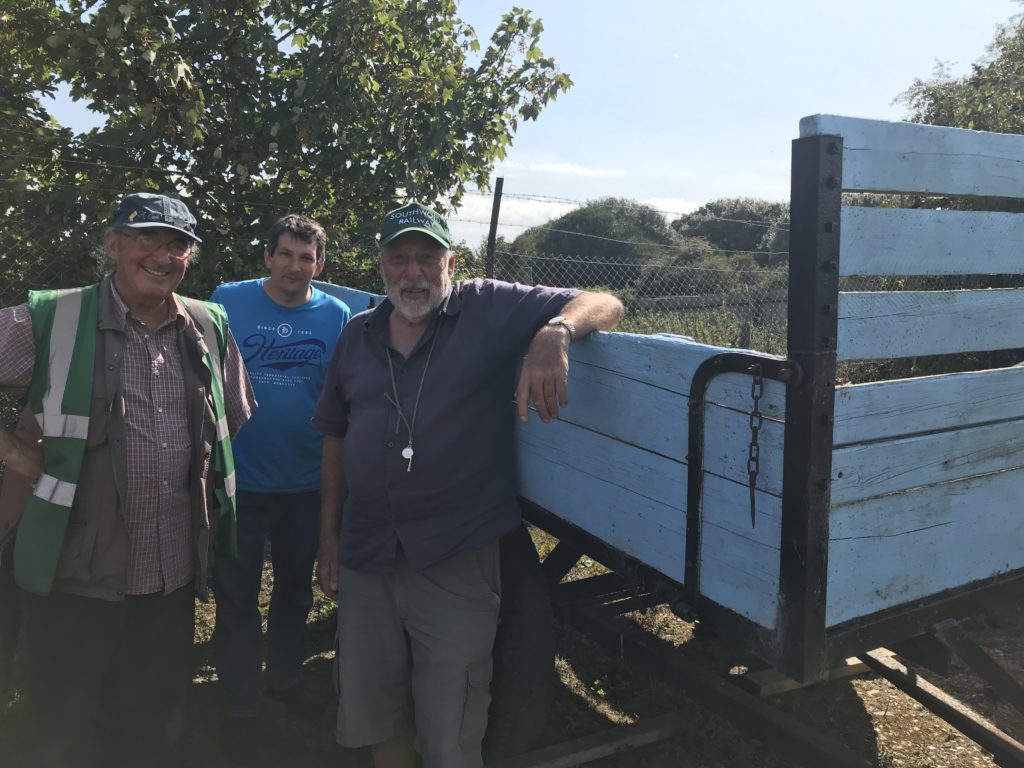 Mike in the Engine Shed working on Scaldwell.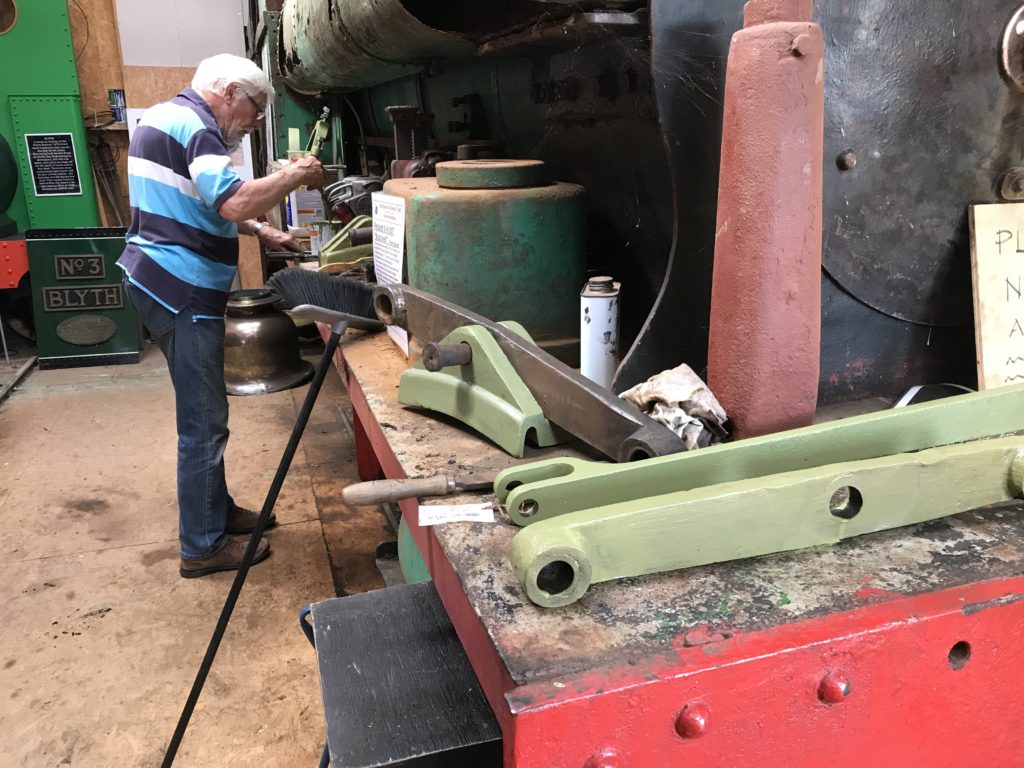 John Bennett  September 1st, 2019